A Look Back at Koei-Tecmo's Support for the PlayStation Vita - Article
Adam Cartwright
, posted on 08 October 2017
/ 3,633 Views
In the first of a series of articles I'm planning on writing, I want to look at the output of a number of Vita-supporting companies from launch through to the present day. I'll be examining what games they released, how well they sold (if there's sufficient data), how well they ran if they were ports, and take a brief look at games which perhaps should have come to the console, either in the west or in general.
First up on the list is Koei-Tecmo - arguably Vita's greatest supporter over the whole course of its life (something I feel is quite often glossed over due to the nature of the firm's output), but one that stumbled at the final hurdle, pledging support to Nintendo's Switch and skipping over a number of Vita games in the process.
Launch & 2012 - Setting the Stage for the Future
The Vita is often touted as having one of the best launch line-ups of all time - 25 games from both third parties and Sony covering a wide range of genres, with both digital and retail releases. Although the line-up was different in the west compared to Japan, Koei-Tecmo had a presence in both in the form of Dynasty Warriors Next, their built-for-the-Vita Warriors game using all the new features of the console such as front and rear touch. The game was a visual treat, featuring detailed character models with plenty of enemies on screen and a solid framerate, although it suffered from the usual Musou problems of pop-in and bland environments.
But this wasn't the only game the publisher had available for launch, at least the western one. While Dynasty Warriors had come from megastudio Omega Force, Koei-Tecmo's other mainstay Team Ninja ported its Xbox masterpiece Ninja Gaiden to the console in the form of Ninja Gaiden Sigma Plus, an expanded release of the already-expanded release Ninja Gaiden Sigma, which had shown up on PS3 in 2007. This was a solid effort - although it took a framerate cut to 30fps, performance was solid and all the content from the other versions was included, providing a promising look into the future for Koei-Tecmo ports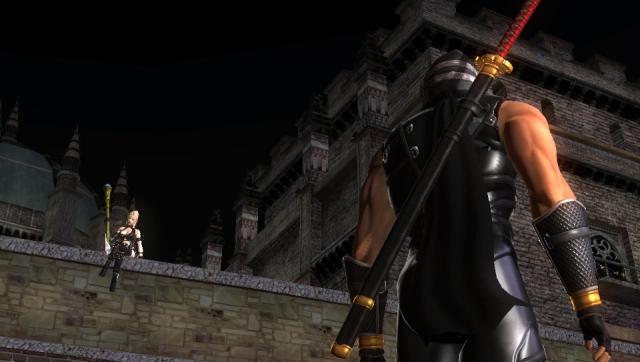 Sales were lukewarm and both titles sold through around 240,000 units at retail, according to the numbers here at VGChartz. But these figures, combined with digital sales, were sufficient to ensure future entries in both franchise would land on the handheld.
It wasn't until April of 2012 that the Vita received its first taste of what would be the majority of its support from Koei-Tecmo, when Ciel no Surge released in Japan. The game was developed by Gust, which Koei-Tecmo had purchased in December 2011 (although the project had been in development long before this). A strange mashing of multiple genres, it mixed life sim elements with an epic visual novel story and opened with more than 33,000 sales in Japan; a solid result for the genre that would signal the first in a long line of support for Vita from Gust. Sadly, as of the time of writing this article, Koei-Tecmo hasn't seen fit to release this title in the west, despite its sequel hitting these shores.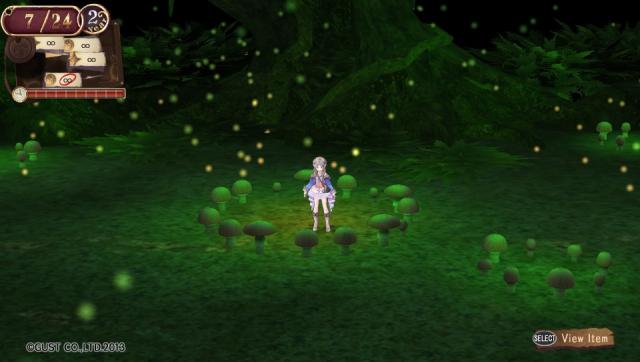 Still, it wasn't long until further Gust support manifested itself, with Atelier Totori Plus releasing in November 2012 in Japan. This wasn't quite the technical achievement Koei-Tecmo's other games had been, with frequent pop-in and framerate issues, but it did achieve a level of sales success in Japan. A moderate opening of 27,000 retail units eventually led to lifetime sales of over 75,000 units by the end of 2015 - not bad compared to the 100,000 the game sold when it originally released on PS3.
During this period, Koei-Tecmo also released Nobunaga's Ambition: Way of Heaven on Vita in Japan, which would become a recurring series on the platform and was yet another game which showed strong legs, eventually selling 36,000 units from a 6,000 unit opening, despite being a bit of a technical mess with slowdown and downgraded graphics.
2012 set the stage for the type of support Koei-Tecmo would provide the Vita with throughout its life, with plenty of series establishing themselves early and selling well enough to receive multiple entries. What was however already becoming apparent was that many of the company's games would be exclusive to Japan.
2013 - A Leading Vita Developer
If 2012 was the publisher establishing itself on the platform, then 2013 was the year it exploded with support. Throughout 2013 the company released multiple titles for Vita - in both Japan and the west - although there were certainly mixed results in terms of both sales and technical achievements during this period.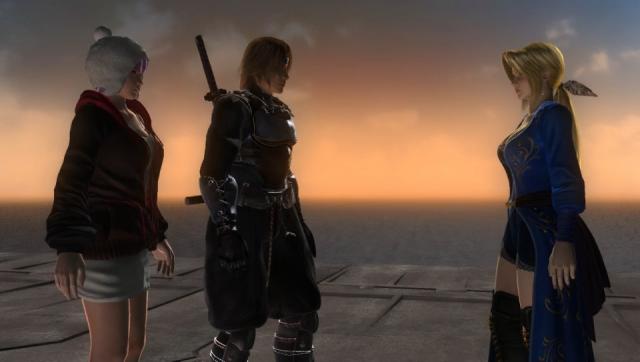 The year started slightly shakily, with a port of Ninja Gaiden Sigma 2 Plus from Team Ninja. Unlike the original Ninja Gaiden port, this one wasn't very impressive, featuring tonnes of slowdown and jaggy graphics, signalling that it clearly wasn't optimized for handheld. However, Team Ninja redeemed itself a month later with a port of it tentpole fighting game Dead or Alive 5 Plus, which received much more attention, running at 60fps, allowing cross-play with PS3, and featuring some beautiful character models. Sadly, neither release sold particularly well, with DoA opening at 13,000 units in Japan and NG not even charting.
The spring of 2013 would prove a busy period for the publisher, with Atelier Meruru Plus releasing for the Vita in Japan in March (October for the west). The sequel to Totori suffered from similar performance issues, particularly in terms of pop-in, but was another regional sales success, opening at 25,000 units sold and going on to hit almost 60,000 by the end of 2015. The company also released it horse-racing title Winning 7 2013 in March, but this didn't set the sales charts alight and remained exclusive to Japan.
It took until June 2013 for Koei-Tecmo to provide its biggest piece of Vita support, however, in the form of hunting-action game Toukiden: The Age of Demons. The game was reportedly developed to fill a gap in the market due to Capcom taking Monster Hunter to 3DS and, despite being released on both PSP and Vita, was clearly developed for Vita first as the game ran well and looked gorgeous on the handheld's screen. It even released alongside a limited-edition piece of hardware. And this all translated into sales success - the game opened to 122,000 units on Vita in Japan (and a further 66,000 on PSP) and ended up shipping 550,000 units worldwide after the western release in February 2014 - a resounding success for a new IP, especially on Vita.
Aside from this, the company kept bringing the smaller games - a port of Romance of the Three Kingdoms XII first released in February, before receiving an expanded release in September, while Gust remastered the first game in the Atelier Arland trilogy in the form of Atelier Rorona Plus in November (it also hit western shores in 2014).
While the former remained Japan-only and did poorly in terms of sales, the latter received a worldwide release and managed to sell a respectable 45,000 units by the end of 2015 in Japan. It was also one of Gust's better-performing ports in terms of performance, likely due to the fact it was built with Vita in mind.
The end of 2013 also saw the beginnings of a constant source of additional content from Koei-Tecmo on Vita. While Dynasty Warriors Next had been a bespoke experience in the franchise for the handheld from Omega Force, the team soon discovered it was able to port over the PS3 releases with relatively few issues. The first to be released was Warriors Orochi 3 Ultimate in September and this was followed by Dynasty Warriors 8 Xtreme Legends in November (both received western releases in 2014). They showed teething problems in terms of performance - Dynasty Warriors taking a notable framerate hit over Next, while Warriors Orochi looked slightly muddy and washed out. Neither set the sales charts on fire in Japan, with Orochi opening to 25,000 units sold and Dynasty opening to just 11,000, but worldwide sales for the latter eventually hit 120,000.
2014 - Hitting its Stride
2014-2015 was the period when Koei-Tecmo hit its stride on Vita, releasing games in all of the franchises that had become mainstays on the handheld and stacking up some big sales successes. That said, this was also when the company began to skip over Vita releases in the west in favour of other platforms.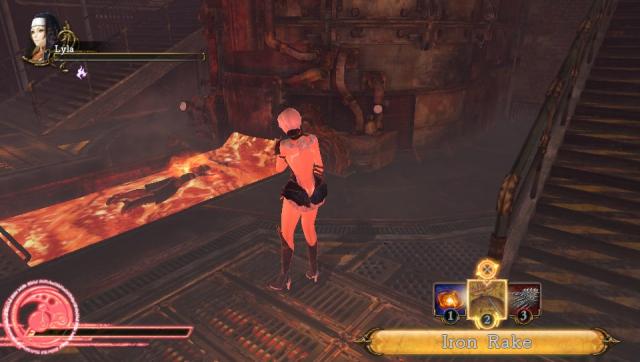 2014 started in an interesting manner for Koei-Tecmo, with a revival of an IP that was last seen on the PlayStation 2 in Deception IV: Blood Ties. The trap 'em up action game released almost simultaneously worldwide (February in Japan, March in the west) and sold well enough to get a 2015 expanded release in the form of Deception IV: The Nightmare Princess, which came to PS4 in addition to the original PS3/Vita platforms. Both games were optimized well for Vita, with decent performance and impressive character models, a characteristic which Koei-Tecmo was becoming known for at this point.
This was followed by a stereotypically busy March. First up was the yearly Winning Post game, in the form of Winning Post 8, which marked a high for the series on Vita, clearing 12,000 units in its first week (although, as with previous entries, it remained exlcusive to Japan). Atelier Ayesha Plus was also released, the latest in a line of PS3 to Vita ports from Gust, but it sadly became the company's lowest-selling title yet in its home country, opening to just 11,000 units sold and featuring increasingly problematic performance issues, including slowdown and graphical downgrades. Despite these setbacks it still found its way overseas in 2015.
Luckily Omega Force didn't run into such performance difficulties when it released Samurai Warriors 4 on the handheld. It featured the best framerate and graphics in the handheld series to-date. It was also the best-selling entry in Japan; despite a modest 39,000 unit opening it went on to sell more than 106,000 in the region, plus whatever it sold overseas with a digital-only release. Omega Force also released Toukiden Kiwami in August (an expanded release of its 2014 hit, although it didn't quite hit the same sales heights, managing a more modest 200,000 units shipped in Japan/Asia), and continued to prove the team's mastery of the platform with impressive graphics and solid performance.
Speaking of sales heights, Koei-Tecmo also found success with the latest Nobunaga's Ambition game - Sphere of Influence. Between the original release in 2014 and the expanded release in 2015, the game sold more than 50,000 copies in Japan. Localization seemed a lock, what with the PS4 version coming over, but despite a Play-Asia listing, no overseas release ever materialised, possibly due to the game's hit-and-miss performance or its niche appeal.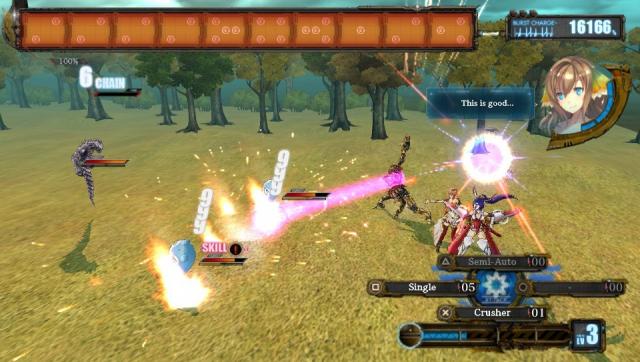 Speaking of strange decisions, in March 2015 Gust released Ar no Surge on PS3 in Japan - an RPG sequel to Ciel no Surge (its Vita exclusive from 2012) set in the Ar Tonelico universe. The decision to skip over Vita for this game was baffling, especially considering it was the only platform where fans were able to play the prequel, and sales suffered as a result, with the game opening to just 27,000 units sold on the home console.
Koei-Tecmo quickly realized its mistake and released an expanded version on Vita in October, but the damage was done and this version opened to a measly 9,000 units. The game itself was clearly rushed, and full of performance problems that plagued Gust's other games, showing that the studio just hadn't gotten to grips with the handheld. Despite all of this a western release did happen, with a limited physical run from NIS America.
Koei-Tecmo capped its year off with a bizarre release - Samurai Warriors Chronicles 3. This was the sequel to two 3DS-exclusive spinoffs. It also released on 3DS as well, but the Vita was clearly the lead platform and as a result the game was optimized well in terms of performance. It did nothing notable in terms of sales performance, however, opening to just 22,000 units sold, and seemed to be a rather misguided venture (it remains one of the few Vita/3DS multi-platform titles in existence).
2015 - Introduction of Otome
2015-2016 was Koei-Tecmo on autopilot. Almost all of the groundwork for its support of the Vita had been laid down in previous years by this stage, although the company still had a few surprises up its sleeve, thanks to Ruby Party finally bringing its otome titles to the handheld, as well as the publisher as a whole releasing a number of anime licenced games.
The year started in typical fashion, with a port of Atelier Escha & Logy Plus in January (this hit western shores in 2016). It saw a slight uptick from Atelier Ayesha, opening at 15,000 units sold in Japan, but it retained many of the same performance problems. The company also released the latest in its Winning Post series (Winning Post 8 2015), a Deception expansion (The Nightmare Princess), and a Samurai Warriors 4 sequel, all of which saw fairly low sales in Japan. The latter two titles nonetheless saw the light of day overseas and Asian-English physical releases.
However, March also brought something new from the company - Ruby Party, its otome developer, released its first title on the Vita in the form of Harakanaru Toki no Naka de 6. This was a multi-plat with PSP which opened to a respectable (for the genre) 13,000 units sold. The company had previously committed to the platform at TGS 2014 with a pink Vita and the promise of a slew of titles, and it seemed the otome audience was beginning to make its way over.
The rest of the year was as expected from Koei-Tecmo - there were two more Warriors games in Samurai Warriors 4 Empires and Dynasty Warriors 8 Empires (oddly they decided to skip over the Vita for Arslan: The Warriors of Legend), neither of which sold particularly well, although both received overseas releases. The company also released Angelique Retour, a remake of its very first otome game from 1994, showing its commitment to the genre on the platform.
What really marked the end of 2015 were Gust's efforts on the platform. The company released Atelier Sophie in November - its first 'new' Atelier game for Vita, which was a shared multi-platform title with PS3 & PS4. It actually ran extremely well - among the best in the series on Vita - and this was met with sales success in Japan, opening to 25,000 retail units sold, the highest since Meruru. This led to a western release in 2016.
However its new IP Nights of Azure caused controversy, releasing in an un-optimized mess full of pop-in, slowdown, framerate drops, and jaggy graphics. It was clear Gust was in over its head with this game, but despite this it was a sales success, opening at 32,000 units sold on Vita, although an overseas release did not follow (presumably due to the major performance issues).
2016 - Continued Output, Decreasing Quality?
Surprisingly, despite being five years into the Vita's lifespan, 2016 saw a number of bigger games being released by Koei-Tecmo for the platform, as well as an abundance of nicher titles that audiences in Japan were used to by this point. Unfortunately, it also marked the turn of a more consistent reduction in quality of output.
The year started with Attack on Titan, an adaptation of the ever-popular anime and manga series for PS3/PS4/Vita. Early footage was promising, but it was soon evident that this was all from the PS4 version, and once Vita footage finally surfaced fans were left disappointed. Abundant pop-in, low quality texture work, and framerate wobbles meant this was among Omega Force's poorest Vita ports, but this didn't translate into sales failure, with the game opening to 62,000 units sold. Ironically it ended up being the best-selling version of the release in Japan.
March was typically loaded for the publisher, with a yearly Atelier port in Shallie Plus releasing to decent sales of 19,000 units, and its otome sequel La Corda d'Oro 4 opening at 15,000 units sold. Atelier would later go on to see a western release in January 2017, including, for the first time ever, a retail English release in Europe, despite being yet another questionable port from Gust.
Koei-Tecmo also released the latest in its Dead or Alive Xtreme series for PS4/Vita. Aside from selling fairly well at 22,000 units sold in its first week in Japan, and doing even better outside of Japan, it was also notable for the amount of effort that had gone into making the Vita version a bespoke port, with good character modelling and no performance issues. Despite its other recent releases throwing this into question, it seemed that Team Ninja was still capable of pushing the hardware.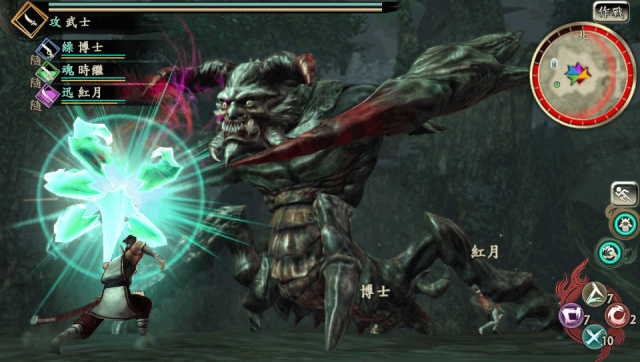 Omega Force, however, seemed to be slipping. Following on from its shaky port of Attack on Titan, it released Toukiden 2 in July. Rather than being developed for Vita first like its predecessor, the sequel was built squarely with the PS4 in mind, and as such the handheld version suffered. Regular pop-in and much lower quality texture work plagued the title and, although it was an ambitious port (being an open world game), it was a disappointment considering the team's pedigree. It seems fans caught wind of this and the game only opened at 59,000 units sold in Japan, with the franchise as a whole seeing a notable downturn from the first entry across all platforms. A western release happened in March 2017 but it doesn't seem like any sales were clawed back from this.
These performance issues continued with Dynasty Warriors Godseekers, a similarly janky port that prioritized the PS4 release over Vita, although it ended up being a sales nightmare on both consoles, with neither charting in the Media Create top 20. Thankfully, its version of Berserk and the Band of the Hawk turned out much better. Although it took a graphical hit, it seems Omega Force prioritized performance, as the game ran pretty well. Both games came to the west as digital-only titles in the first quarter of 2017, showing the publisher's commitment to the platform going forward from the start of the year.
Elsewhere, Ruby Party released a sequel to its popular Harukanaru Toki no Naka de 6: Gentou Rondo, which - for the first time in the series - dropped the PSP version to go ahead fully on Vita (it only took 5 years!). To top the year off, Gust released its latest alchemy title, Atelier Firis, in Japan, but this was plagued with bugs and performance issues across both PS4 and Vita and debuted to relatively low sales (16,000 units for the Vita port). A sequel to Nights of Azure was originally planned for 2017, but this release date rapidly shifted to give the developer time to increase the game's quality (and judging by the port of the first game this was a smart move).
2017 & 2018 - Not to be Continued
So, going forward, where does that leave us with Koei-Tecmo in terms of Vita support? Well, the publisher seemed to be receptive towards Vita, even at this late stage in the platforms life, with multiple releases in the first half of 2017. But support for everywhere other than Japan has quickly dried up as the year has progressed.
2017 started with the release of Atelier Shallie Plus in January in the west, which marked the first time an entry in the series received a direct physical release on Vita (aside from an NIS America release of Atelier Escha & Logy Plus). This was followed up with Atelier Firis in March, although sadly this one remained digital-only, and then Toukiden 2, which received a physical release in the west. Sales numbers for both titles are unknown, but judging by what happened later in the year neither was a major success.
A couple of other digital-only games quickly made it out - an anime tie-in musou game Berserk and the Band of the Hawk and strategy-RPG Dynasty Warriors Godseekers - so things were initially looking good for the rest of the year, with games like the aforementioned Nights of Azure 2, as well as the bonkers crossover game Musou Stars, a remake of the third Harakanaru Toki no Naka de game, and new IP Blue Reflection all on the horizon.
But, sadly, as with all good things, it appeared that western support at least was quickly coming to an end. This started with the spin-off Samurai Warriors title, Spirit of Sanada, which released in Japan in November of 2016 and was fairly well received on the Vita. In February of 2017 the company announced that only the PS4 version would be coming westward (a PC release was later added), and no mention was made at all of the Vita version. This made it the first Omega Force-developed Warriors title published by Koei-Tecmo that wasn't released in the west. Musou Stars, too, subsequently skipped the platform altogether overseas.
It wasn't just the Warriors games either. An updated version of army-building strategy game Nobunaga's Ambition - Sphere of Influence: Ascension found its way west on PS4 & PC, but managed to completely skip the Vita yet again, while both of Gust's new games (Blue Reflection and Nights of Azure 2) didn't land either, suggesting that Atelier Firis may be the company's last western Vita game.
A glimmer of hope appeared when, at TGS 2017, the company announced that Atelier Lydie & Suelle, as well as the upcoming sequel to Attack on Titan, would be hitting Vita in Japan in 2018, but both games were also announced for Nintendo's Switch hybrid platform. It seems this was to be the final nail in the coffin for Vita in the west, as the company quickly announced its western plans for these games and neither were lined up for Vita.
It marked a sad end for Koei-Tecmo on Vita. Despite the company looking set to support the console in Japan well into 2018, it seems western gamers are no longer invited to be a part of #KTFamily.
Conclusion
It's undeniable that Koei-Tecmo has been one of the most stalwart supporters of Vita from its release date right through to its twilight years, bringing nearly every viable title it can to the platform. Although this support has always been of a certain type, its releases have helped shape some of the userbase through hit titles like Toukiden and it's always offered a consistent stream of titles to keep fans engaged.
I had initially thought that the Vita's power gulf with current-generation home consoles would cause Koei-Tecmo to drop support for the handheld eventually due to porting difficulties, but it appears that's not the case - the publisher intends to at least support it into 2018, albeit only in Japan. The decision to skip western versions of all its latest games is a huge blow for the existing fanbase in the west though, and represents a massive change in approach from the publisher; one that really stings as a fan of the console and puts a bitter edge on its output.
Still, Koei-Tecmo has done more for Vita than almost any other publisher out there based on its performance since 2012 and, for that, I'm pretty grateful!
More Articles