Vita Means Life - A Retrospective (2011-2019) - Article
Adam Cartwright
, posted on 23 September 2018
/ 9,911 Views
With the sad but expected news that Sony is finally discontinuing production of PlayStation Vita hardware worldwide (combined with the earlier news that cartridge production was stopping in the west), it marks what will likely be the final chapter in the extraordinary journey for this little handheld that could. Despite its own creator rapidly withdrawing development support, third-parties cancelling projects left and right, and more internet negativity than I've ever seen for a console, it just kept trucking on - delivering a brilliant gaming experience for anyone willing to give it a shot.
So in light of this news I wanted to deliver a brief retrospective to what has become my favourite gaming machine ever, looking back at all the things it has done so well throughout its life, alongside a short look at what its final year might hold from here. While it's sad to see the Vita finally reaching the end of its life, there have been so many brilliant experiences along the way that I want to celebrate these here - and I know I've (personally) got many more years of enjoyment to come thanks to my backlog too!
'Console Quality on the Go'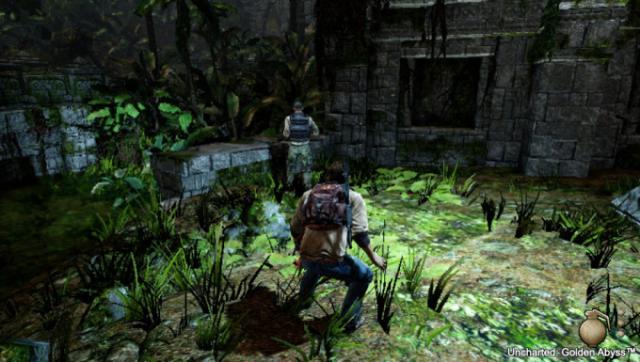 The big advertising slogan for Sony during the Vita's launch was 'play console quality games everywhere' or variations of it (for example, in this Madden advert) and, to its credit, during the first few years of the handheld's life a number of big-budget franchises were smartly adapted down to the smaller form factor. The first wave included bespoke titles such as Assassin's Creed III: Liberation, LittleBigPlanet and Uncharted: Golden Abyss, as well as brilliant ports like Mortal Kombat, PlayStation All-Stars Battle Royale and Virtua Tennis 4, all of which are worth checking out.
By the end of 2013, things like Dead or Alive 5, Earth Defence Force 2017 and Killzone Mercenary had bolstered the Vita's ranks even further, alongside some of the most accomplished handheld sports titles ever like FIFA 13, Madden NFL 13 and MLB 13: The Show, while 2014 offered new experiences like Freedom Wars and Toukiden, with returning favourites like Final Fantasy X/X2 and the God of War Collection, cementing Sony's vision for the Vita as a home for console quality portable gaming.
We certainly got some duds along the way too - the two most notable examples being Call of Duty: Black Ops Declassified, which was an absolute mess (but still went on to be one of the console's best selling titles) and Borderlands 2, which delivered the full game on a handheld but with heavy compromises. It's a shame that these types of games effectively died off after 2014 once Sony lost interest in the console, but there's still a great selection here all the same (and it's still sort of continuing to this day thanks to the efforts of third-parties like Atlus with Catherine: Full Body).
A Haven for Indies
In response to the console manufacturer's rapid loss of interest in the hardware, indie developers stepped up to the mark to fill the gaps in the Vita's library and the handheld quickly became a brilliant home for smaller titles throughout its life. Early games provided the foundation - things like Guacamelee!, Hotline Miami, and Spelunky in 2013 were all received extremely well and achieved impressive sales, meaning that by 2014 things were in full swing with the likes of Frozen Synapse, OlliOlli, and Rogue Legacy.
There's so much more to talk about here that it would take more than just a couple of paragraphs to fully explore, but the point is that before the Nintendo Switch became the portable go-to place for indie games to show up on, the Vita was providing a fantastic home for them. It continued right until the current day too - over the past couple of years we've seen a variety of things such as Chasm, Darkest Dungeon, Oceanhorn, Salt & Sanctuary, Stardew Valley and Undertale, all of which are remarkably fun.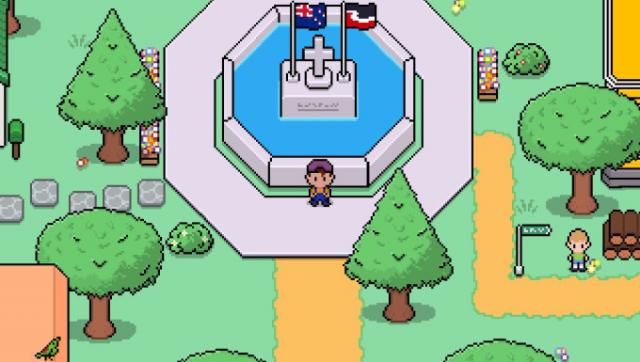 Of course, as with everything about Vita, there have been a few downsides along the way, mainly some high-profile cancellations of things like Bloodstained, Hyper Light Drifter, and Mighty No 9 - games which relied on crowdfunding to start their development, meaning there was really no excuse for them failing to deliver. Still, for every negative there is a positive - in 2018 alone we've seen many Vita fans develop their own brilliant projects like the team at Rainbite with Reverie or Behind the Stone with Sir Eatsalot, plus there's plenty more coming over the next few months like Glass: A Boxing Story from Nitoris Media or Seraphim from Studio Ravenheart.
Japanese Games of all Shapes and Sizes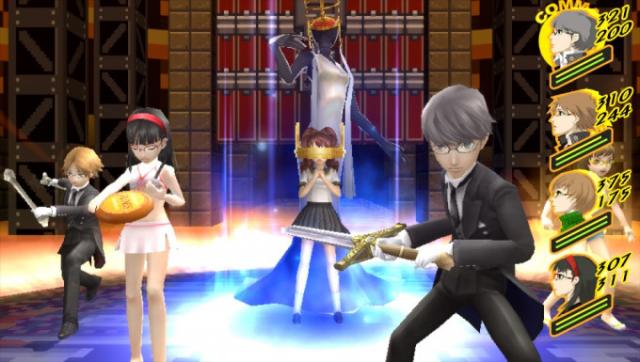 Just like the PSP before it, there was something of a gulf in popularity for Vita between the East and West. In Japan, the console saw a solid stream of support right from the get-go - things like Disgaea 3 and Dynasty Warriors Next were there for launch and support continued through 2012 with things like Hatsune Miku: Project Diva f, Persona 4 Golden, and Ragnarok Odyssey. This in turn led to localization houses building a niche for themselves in the West by bringing these titles overseas, helping to flesh out the handheld's library with a variety of brilliant titles.
Over the following years the console would see so many games brought across, the vast majority of them surprises that seemed like they had no chance of hitting western shores initially - things like Akiba's Trip, Mind=0, and Sorcery Saga. There's plenty of bigger stuff available too - the likes of Sword Art Online, Tales of Hearts R, and Toukiden Kiwami, all of which were a tonne of fun, plus we saw some franchises finding big overseas success like the first two DanganRonpa games shifting more than 200k copies.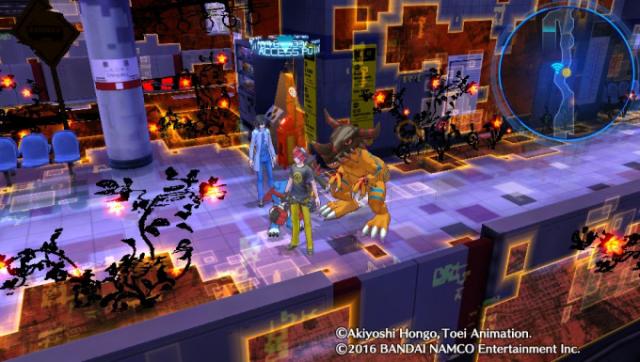 This support continued late into the Vita's life, from things like Attack on Titan, Digimon Story, and Dragon Quest Builders in 2016, right through to the likes of Fate/Extella, Muv-Luv, and Secret of Mana this year, or Code Realize: Wintertide Miracles and The House in Fata Morgana, which are scheduled for 2019. The efforts of these localization houses have been instrumental in providing Vita with the wide, varied library that has made it my main gaming machine for the past 7 years and for that I'm extremely grateful, even if there were a few games skipped towards the end like Blue Reflection, Metal Max Xeno, and Zanki Zero that left a bad taste in my mouth.
An Importer's Dream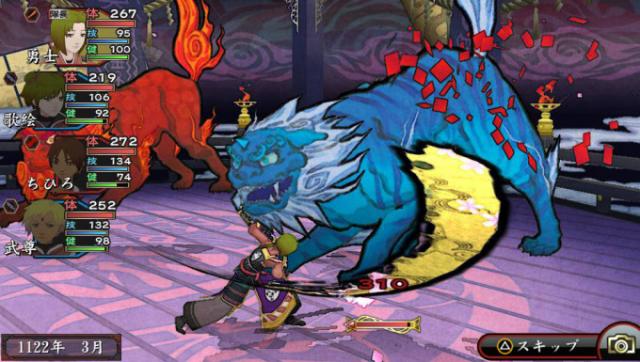 While the Vita perhaps won't go down in history as the console with the widest selection of essential imports from overseas (both Dreamcast and PSP could make a claim for that crown), it still has a solid range of games from other regions that are well worth checking out. Quite often this is related to simple differences between regions - for example you can get physical copies of Mind=0 and Ragnarok Odyssey in North America but not Europe, while the reverse is true for things like Phineas and Ferb and WRC4.
The region that had the biggest impact during the Vita's life was Asia though, thanks to the birth of the Asian-English market. It allowed physical copies of games to be produced which were far too niche to be anything but digital-only in the west, things like A.W: Phoenix Festa, Civilization Revolution 2 Plus and Oreshika: Tainted Bloodlines. Better still, other games were localized just for Asia that were too lewd to be widely available in the west - among them Bullet Girls Phantasia, Dead or Alive Xtreme 3 and Moero Chronicle - or which had potential licensing issues, like SD Gundam G Generation Genesis and Super Robot Wars V.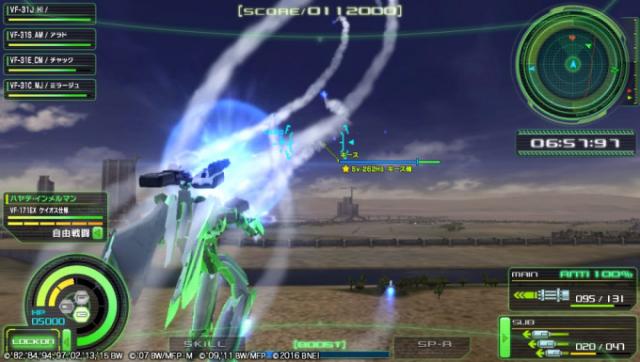 Of course, some titles stayed Japan-only and there are some cracking games to try out if you don't mind the language barrier, such as Gun Gun Pixies, Macross Delta Scramble and World Trigger: Borderless Mission. If you want something a bit easier to understand then IA/VT Colourful, Puyo Puyo Tetris, and Taiko no Tatsujin: V Version are worth your time, while if you don't mind trying something more complex then you may want to try out Phantasy Star Nova, Tales of Innocence R, or Ukiyo no Roushi. If you're a Japanese importer, you may have picked up some of the games which came west but not for Vita, like Dragon Quest Heroes II, Dynasty Warriors Gundam Reborn, and Nights of Azure too - it's sad that we can't play them in English, but at least there's an option.
A Limited Market
If you're a collector of physical games, Vita seemed like an easy target for a few years as retail releases dried up relatively early in its life, only to be replaced by a brand new market of limited releases spearheaded by the team at Limited Run Games. This gave smaller indie developers the chance to get their games into the literal hands of gamers and meant that some brilliant titles would be preserved through physical media.
Limited Run Games itself has by far the biggest library available. Some of its biggest successes have been well-known games such as Oceanhorn, Oddworld: Stranger's Wrath, Ray Gigant, VA-11 HALL-A, Windjammers, and Ys Origin. Yet the company also worked hard to preserve smaller titles too such as Dragon Fantasy or Xeodrifter, and as a long-time Vita fan it's been loads of fun watching for announcements of new games every month and grabbing the ones that really interest me.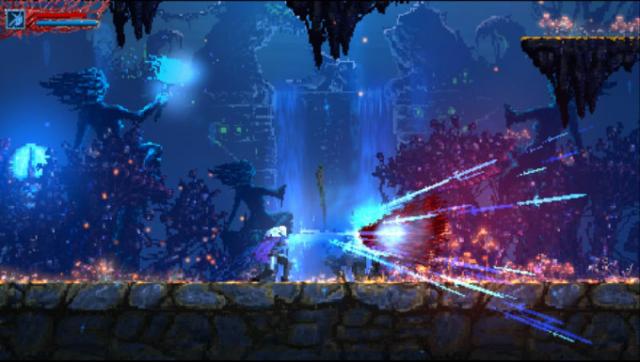 With any successful venture there will always be imitators and today's market has loads of companies providing limited physical releases - many on Vita too, such as eastasiasoft (Reverie, Sir Eatsalot), Signature Edition Games (The Count Lucanor, Slain), and Strictly Limited Games (Bunny Must Die, Sayonara Umihara Kawase). It's lovely having the option to be able to pick up physical versions of all these great titles (and it's saved me a hell of a lot of memory card space too), meaning I've built up quite the collection over the years.
A Portable PlayStation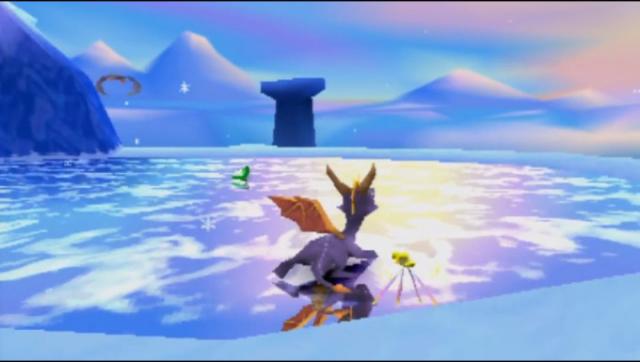 Vita's ultimate trump card, and something I've been advocating for a long time now, is its ability to play classic games in a portable format. I'm not even talking in terms of Vita-native games, although its ability to provide comparable experiences to classic home consoles such as Dreamcast, PS2 and Xbox on the go is certainly to be commended.
Instead, I'm talking about backwards-compatibility. For starters, Vita has access to a massive library of PS1 games from all-time classics such as Final Fantasy VII, Metal Gear Solid and Tomb Raider, to forgotten gems such as Klonoa, Jumping Flash! and Tomba! and makes for a brilliant way to replay such titles, especially given that you can re-bind controls to make full use of the Vita's twin sticks. Sure, there are issues with compatibility between the stores (why North America doesn't have Crash Bandicoot and Spyro the Dragon is beyond me) but generally Vita offers a fantastic experience.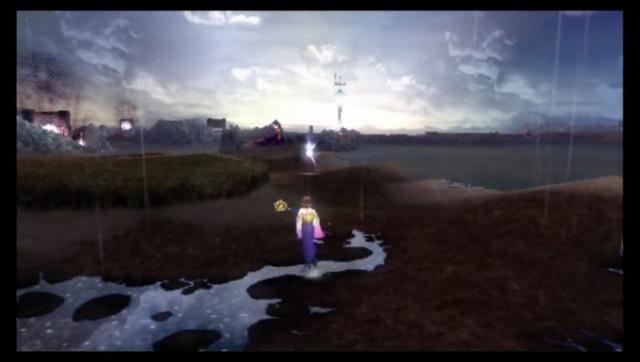 When you throw in the fact that the Vita also has access to a large selection of PSP games too, including classics like Daxter, Dissidia 012, God of War: Chains of Olympus, Grand Theft Auto: Liberty City Stories, Metal Gear Solid: Peace Walker, and Persona 3 Portable, plus backwards-compatible collections from even older consoles like Capcom Classics Remixed, SEGA Mega Drive Collection, or SNK Arcade Classics, then you've got something entirely unique in the current gaming landscape. The Vita offers a true retrospective through the history of gaming, all in one place in the palm of your hand, which is hugely impressive and part of the reason I have such a massive backlog that will last me for years.
What's Left for Vita?
Realistically, things have been winding down for Sony's handheld for the past couple of years and 2019 may well be the last year anything of significance happens for the console. I'll likely cover this topic in more detail in an article at the end of the year. That said, there are still some things to look forward to. Localizations are still happening, like the aforementioned Code;Realize and House in Fata Morgana, alongside Sharin no Kuni. Sadly it looks like Catherine: Full Body won't be joining them, but I'll likely import the Japanese version instead, as well as the decent-looking roguelike Is it Wrong to Pick up Girls in a Dungeon? tie-in and a new Pro Yakyuu Spirits title.
There are a handful of indies still targeting the platform too - things like EarthNight, Suki and the Shadow Klaw, and Warped: Metaverse, alongside Kickstarted projects like Monster Crown and Project Sense. Interestingly the long-forgotten DICE-developed platformer Project Hardcore has been revived for Vita with a physical release to boot. Speaking of this, Limited Run Games still has more than 30 Vita titles to come before production stops at the end of March 2019, meaning the market of limited titles should carry on for a good while yet.
Conclusion
The Vita is the culmination of so many years of PlayStation history, allowing gamers to play a vast array of titles from PS1, PS2, PSP & PS3 history, as well as having its own library that's far better than people give it credit for thanks to the efforts of indie developers and localization houses. The fact that it's also been the underdog its whole life makes it easy to love too - it seems that every forum I went on throughout its life was full of people wanting it to fail, which just made me want to see it succeed all the more.
Sadly that didn't happen, as the Vita never managed to achieve mainstream success and that has led us to this point, with the hardware being discontinued after just over 8 years on the market. Still, 8 years is an impressive amount of time considering the circumstances. Other failed consoles, like the Sega Saturn and Nintendo's Wii-U, lasted less than 6 years each, which is a testament to how strong the software-buying ecosystem around this handheld has been.
Probably the best thing about the Vita has been the community around it though. Perhaps due to its niche status, there's a greater sense of camaraderie than I've ever seen. The hundreds of people I've interacted with across forums and social media who are big fans of the handheld have been a big part of what's made being a fan of Vita so special and the discontinuation of the hardware certainly isn't going to put a stop to that. After all, VIta means life!
More Articles