Video Game Mock Draft - Article
Evan Norris
, posted on 01 May 2015
/ 5,573 Views
With the National Football League (NFL) Draft in full swing, it seems as good a time as any to use it as a flimsy pretext to talk about video games. For those who don't know, the NFL Draft is an annual meeting of National Football League teams during which each team selects newly eligible football players. Teams that finished the previous season poorly choose early and teams that made the playoffs choose late. The Super Bowl-winning New England Patriots, for example, chose 32nd out of 32 slots in the first round.
Wouldn't it be interesting if video game companies drafted eligible IPs in the same way? Studios could draft unused franchises or brand new IPs, all in an attempt to field the most competitive gaming portfolio.
The NFL Draft covers 256 selections across seven rounds, but for the purposes of this video game mock draft, let's limit it to 10 picks.
Round 1, Pick 1
With the first pick in 2015 Video Game Draft, Nintendo drafts Mega Man.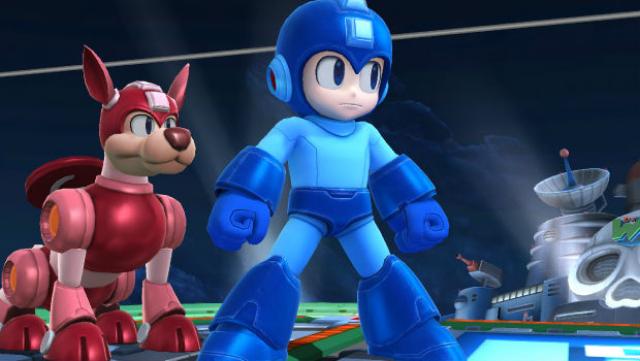 Analysis: For five years Mega Man has been, more or less, dormant. Series co-creator Keiji Inafune left Capcom to pursue an independent career in 2010 and Capcom, since parting ways, has demonstrated neither the interest nor the ability to revive the Blue Bomber.
Nintendo swooping in makes sense. Mega Man made a cameo in 2014's Super Smash Bros. for Wii U and 3DS, and Inafune has a good working relationship with Nintendo. His most recent game, Azure Striker Gunvolt, is a 3DS exclusive, and his upcoming game (Mighty No. 9, a spiritual successor to Mega Man) will appear on Wii U and 3DS, in addition to other systems.
Round 1, Pick 2
With the second pick, Sega drafts F-Zero.
Analysis: It's been over a decade since Nintendo's futuristic racing franchise received a new game. Nintendo has teased fans with cameos in Nintendo Land and Mario Kart 8, but the Japanese gaming giant seems reluctant to create a brand new F-Zero experience.
Nintendo's loss is Sega's gain. Sega has a lot of experience with racing games, including the recent Sonic & All-Stars Racing series. In fact, one of Sega's studios developed F-Zero GX on GameCube under Nintendo supervision. A derelict racing franchise meets a publisher with an impressive racing resume and history with the franchise. It's a match made in heaven.
Round 1, Pick 3
With the third pick, Sony drafts Crash Bandicoot.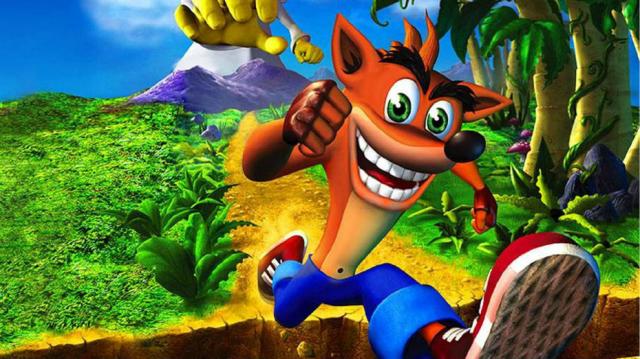 Analysis: For a long time Crash Bandicoot was one of the most recognizable and popular Sony mascots. The first three Crash games, all PlayStation exclusives, rank among the top 15 best-selling PS1 games. The property has changed hands several times over the last 15 years, but it's on Sony systems where the franchise grew up.
Reuniting Crash with Sony and Naughty Dog, who developed the first four Crash games, is a good call. Despite Naughty Dog's success with third-person action games Uncharted and The Last of Us as of late, one of its greatest individual achievements as a development studio is the 3D platformer Jak and Daxter: The Precursor Legacy. It would be a treat for fans to see if Naughty Dog can create platforming magic again, this time with the property that made them famous.
Round 1, Pick 4
Electronic Arts trades its overall fourth pick and Star Wars: Republic Commando to Microsoft for Fable and the tenth overall pick. Microsoft drafts Tomb Raider.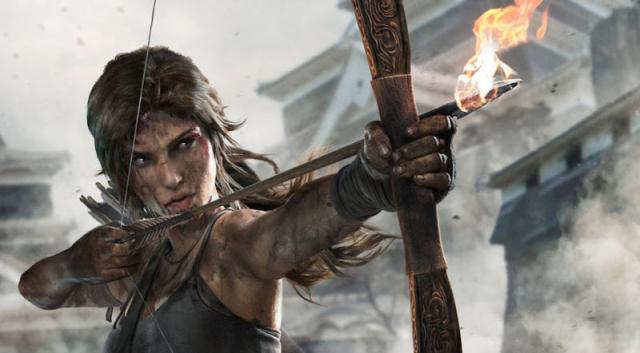 Analysis: In April 2013, Disney halted LucasArts production and shifted development of Star Wars games to Electronic Arts, via an exclusive licensing agreement. By stealing away Republic Commando, a game that debuted on the original Xbox in 2005, Microsoft could enhance their collection of IPs and further cement Xbox's reputation as the console for first-person shooters.
As for Tomb Raider, Microsoft has already secured publishing rights and timed exclusivity for the latest game in the series; why not buy up the property altogether? Microsoft needs a premiere third-person action franchise to compete with Sony's Uncharted series after all.
Round 1, Pick 5
With the fifth pick, Ubisoft drafts The Last Guardian.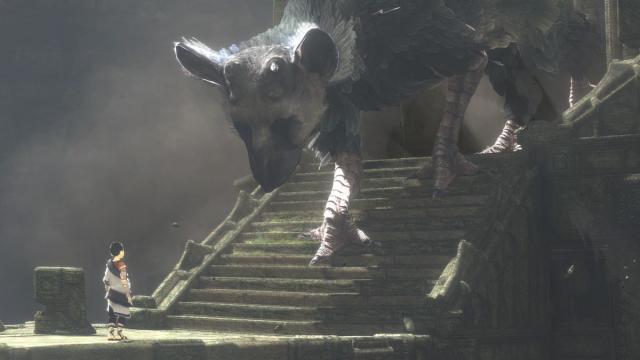 Analysis: This is a risky move, to say the least. The Last Guardian has been languishing in development hell for eight years. Originally planned for release in 2011, the game has suffered several set-backs, including delays and the departure of its creator Fumito Ueda as a full-time employee of Sony. Without Ueda, The Last Guardian might not be the same. He's a genius, after all.
But so is Michel Ancel. Together with the crack team at Ubisoft Montpellier, Ancel could breathe new life into The Last Guardian. In his work on Rayman, Beyond Good & Evil, and even tie-in game Peter Jackson's King Kong, Ancel has proven his ability to balance player freedom with a meaningful story.
Round 1, Pick 6
With the sixth pick, Warner Bros. Interactive drafts Assassin's Creed.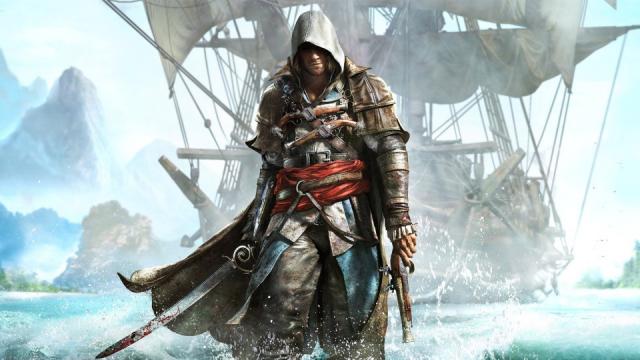 Analysis: For all its financial success, Ubisoft has never unlocked the full potential of Assassin's Creed. Warner Bros. Interactive, through its subsidiary Monolith, can do just that.
In 2014, Monolith proved in Shadow of Mordor that it could make an open-world stealth action game superior to anything in the Assassin's Creed series. With its artificial intelligence design additions, Monolith might transform Assassin's Creed into something truly special.
Round 1, Pick 7
With the seventh pick, Capcom drafts Dead Space.
Analysis: With the unholy trinity of Resident Evil, Dead Rising, and Dead Space, Capcom can now corner the market on action horror games. As with Resident Evil, Dead Space has, over the last few years, moved away from the trappings of survival horror toward the demands of the big-budget action genre, so it will fit perfectly into Capcom's current design philosophy.
Plus, Dead Space publisher Electronic Arts has displayed zero interest in continuing a series that failed to reach its lofty sales goals.
Round 1, Pick 8
With the eighth pick, Take-Two Interactive drafts Freedom Fighters.
Analysis: Freedom Fighters might seem like a minor IP, but in the hands of Rockstar North it could reach a much larger audience. A third-person shooting game set in a huge city and oriented around NPC recruitment, Freedom Fighters would fall comfortably into Rockstar's area of expertise.
Round 1, Pick 9
With the ninth pick, Activision Blizzard drafts Killzone.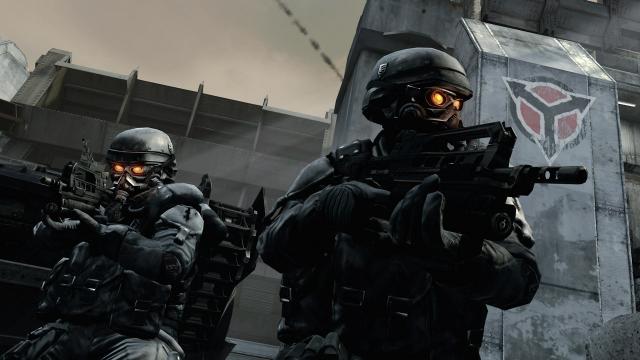 Analysis: Activision gains control of a shooting franchise in need of a reboot. Together with Bungie, who dominated the shooting scene for a decade between 2001 and 2010, Activision can improve the shooting mechanics, storytelling, and gameplay in Killzone, all of which have somewhat languished under Guerrilla Games' stewardship.
Round 1, Pick 10
With Microsoft's tenth pick, Electronic Arts drafts Mana.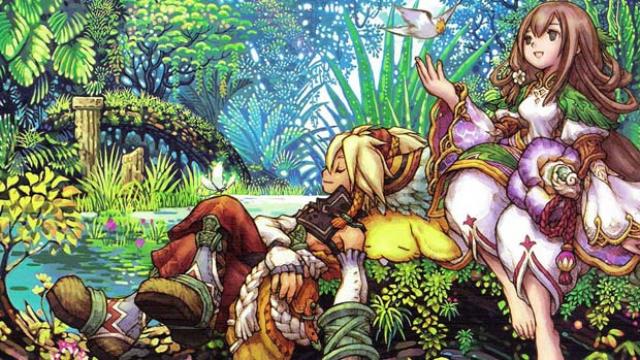 Analysis: Together with Fable, which was gradually losing its identity under Microsoft, Mana gives EA division BioWare arguably the most robust RPG portfolio in the industry. BioWare, with Mass Effect and Dragon Age, has demonstrated its mastery over the action RPG genre. Fable and Mana will be in good hands going forward, minus any ugly DLC and micro-transaction practices.
Thus concludes the 2015 Video Game Mock Draft.
More Articles