Original Star Fox Programmer is Sure the Series Will Return - News
William D'Angelo
, posted 3 days ago
/ 1,564 Views
Dylan Cuthbert, who was one of the main programmers on the original Star Fox at Argonaut Software, in an interview with VideoGamesChronicle was asked if he expected the series will be coming back in the future. Cuthbert is "sure" the series will return.
"Oh, I'm sure [it'll return]," said Cuthbert. "I mean, they keep trying, don't they? They keep trying, not quite achieving the original.
"But I think that's one thing – my opinion is that the original was born out of the UK Amiga-style 3D at the time, games like Star Glider or Carrier Command. It was born out of those and a bit of the Star Wars Arcade game, combined with Namco's Starblade. And then there was all the Nintendo character building, all the characters and stuff, making it very family friendly."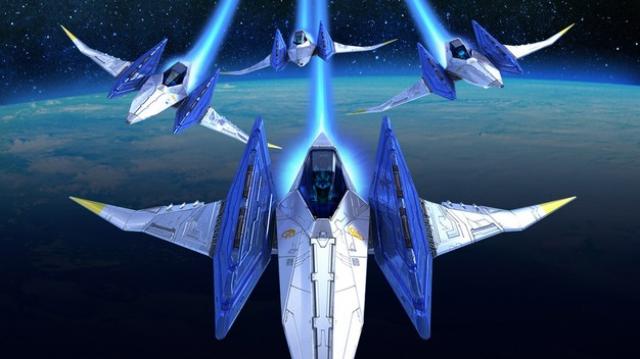 Cuthbert added that he feels modern Star Fox games have missed elements and none have been able to recapture the tone of the original.
"It's the combination of all those things that I suppose was what made Star Fox what it was," he said. "So some of the more recent titles – maybe, say, the Namco version, for example – are all great games, but there's always that one element missing, that sort of UK old-school 3D shooting game element missing from it.
"So that one was very slick – they got the Starblade side of it perfect, but it's a combination of all [elements], you kind of need it all in there to make it work. And then, of course, the one that Rare made, Star Fox Adventures, that was also a good attempt but that was too British, it didn't have the Starblade side of it.
"So I think Star Fox is a very complex title, because you've got to have all those elements in place, and that gives it the atmosphere it needs to make it really work."
---
A life-long and avid gamer, William D'Angelo was first introduced to VGChartz in 2007. After years of supporting the site, he was brought on in 2010 as a junior analyst, working his way up to lead analyst in 2012 and taking over the hardware estimates in 2017. He has expanded his involvement in the gaming community by producing content on his own YouTube channel and Twitch channel. You can contact the author on Twitter @TrunksWD.
More Articles