The Rise of the Kickstarter Game - Article
Craig Snow
, posted on 03 April 2012
/ 3,391 Views
Today sees news of the latest Kickstarter Game project: [url=http://www.kickstarter.com/projects/732317316/starlight-inceptiontm?ref=live]Starlight Inception[/url], a free-roaming space combat game which is set to feature a rich and involving storyline. It's due for release (assuming it achieves the necessary funds) digitally on the PC (via Steam) and the PS Vita. The project is the brain child of Garry Gaber, former Project Leader for Star Wars: Galactic Battlegrounds and Star Wars: Galactic Battlegrounds: Clone Campaigns at LucasArts Entertainment, who now runs the independent development studio, Escape Hatch Entertainment. It's the epitome of independent game development: a novel idea, a tiny development studio working on a shoe-string budget, and likely receiving more than a little support from friends, family and colleagues... and now from the gaming community as a whole, thanks to Kickstarter. It's the sort of thing that can make you proud of an industry and community which often has a less than savoury image.




It's all made possible by [url=http://www.kickstarter.com/]Kickstarter[/url], a unique platform for the funding of all manner of projects. Anyone can back a project they like the look of on Kickstarter by pledging their hard earned cash. If the project's total goal is achieved (or better yet, smashed) then the project is 'funded' and goes ahead, the backers receiving the reward(s) tied to the amount they funded if the project is a success.

It was Double Fine's use of the platform to fund [url=http://www.kickstarter.com/projects/66710809/double-fine-adventure?ref=live]Double Fine Adventure[/url] that really shone the spotlight on Kickstarter for the videogaming community. If you hadn't heard of Kickstarter beforehand (*sheepishly raises hand*), then you probably know all about the site by now, all thanks to Double Fine. There was something quite compulsive about watching the pledged total for Double Fine Adventure rapidly rising. Even if, like me, you weren't all that interested in the actual game concept, you still wanted them to succeed; to discover a new, viable method of funding game development for titles which probably otherwise wouldn't receive the funding they require to get off the ground. Double Fine have potentially opened a door for tens, possibly even hundreds of new gaming projects over the next few years, allowing small development studios to discover the necessary funding where the traditional publisher route wouldn't have been viable. They weren't the first to use Kickstarter to fund game development, but they were the biggest, and the awareness Double Fine have raised for the funding platform is absolutely colossal.




In the end Double Fine Adventure achieved over eight times its required pledged total, smashing Kickstarter records. The project has $3,336,371 pledged to it, by 87,142 people - yes, eighty seven thousand people. A staggering amount really. But as a platform for the funding of game development going forwards Kickstarter seems limited to very small budget indie games, with only the occasional Double Fine Adventure-esque breakout bucking the trend. The vast majority of videogame projects on Kickstarter are raising nowhere near the amount that Double Fine Adventure achieved, and only Wasteland 2 and Double Fine Adventure have actually broken the $1,000,000 barrier. Furthermore, it's unthinkable that publishers, like Ubisoft, who seem perpetually unwilling to back some of their own cult IPs (see Beyond Good and Evil), would ever 'lower' themselves to using such a system, so don't expect to be picking and choosing which big game projects will see the light of day in the future.




And it's not exactly a sure-fire way to raise the funds your project requires. Take a look at [url=http://www.kickstarter.com/projects/1272149684/class-of-heroes-2-deluxe-for-the-psp-system]Class of Heroes II[/url] for a prime example of a game that seems unlikely to meet its target. Community funded means entirely that: if there aren't enough people in the community interested in your project, or prepared to donate enough individually to put you over the top, then it's not even going to get off the ground.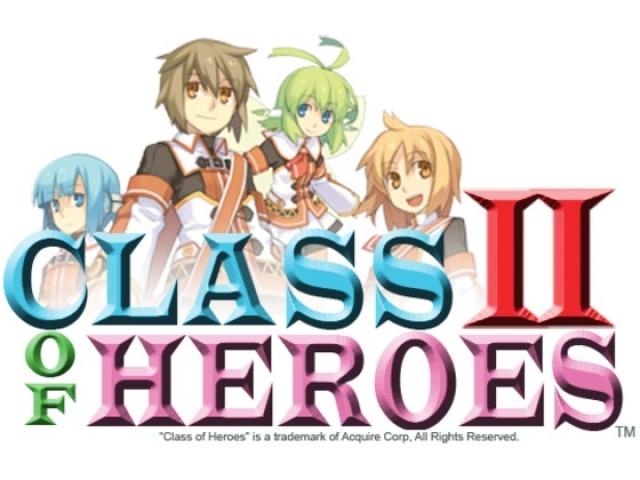 Nonetheless, Kickstarter has opened up some exciting possibilities. Small indie studios, like the one behind Starlight Inception, could flourish thanks to such funding methods, and we can probably expect to see more cult classic IPs, currently languishing in the hands of indies because of lack of publisher interest, like Wasteland, finding alternative avenues through which to see the light of day.
More Articles
There are no comments to display.