PS3 Final Fantasy X HD to Include Final Fantasy X-2 - News
VGChartz Staff
, posted on 19 March 2013
/ 2,408 Views
In 2001, Final Fantasy X was met with critical success for its amazing graphics and detailed facial expressions; so much so that in 2003 a direct sequel, Final Fantasy X-2, was released, though it was not widely well received by fans.
According to the Japanese website FF-Reunion, via 2ch, the PlayStation 3 HD release of Final Fantasy X will also include Final Fantasy X-2, while PlayStation Vita versions will be sold separately. Could this bundling be trying to pawn off a less successful game on PlayStation 3 customers for a small additional fee, rather than selling them individually? So far the only information available is that they are planned for 2013 with an undetermined price.
This information was confirmed early this morning when scans of the Japanese magazine were uploaded online: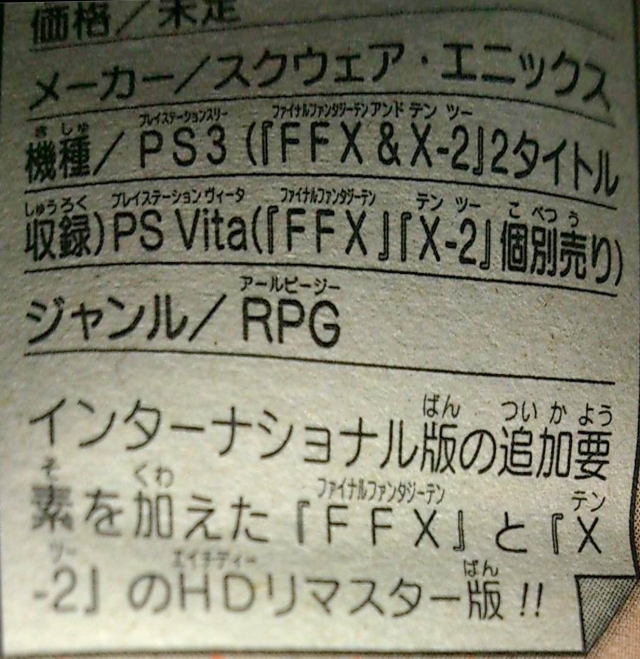 More Articles
There are no comments to display.