The Witcher 3 Gwent Card Game Announced - News
Daniel Carreras
, posted on 15 August 2014
/ 2,089 Views
With The Witcher 3 getting ever closer to release, CD Project Red have stepped up their marketing efforts by announcing a new mini-card game which will be playable within all versions of the game.
The Gwent card game will contain 150 cards, with 4 different faction classes to play as. This Hearthstone-inspired game will be included as a mini-game within The Witcher 3 itself, ensuring all players will be able to access it.
The press release for this new mini-game reads: "Invented by dwarves and perfected over centuries of tavern table play, Gwent is a game of initial simplicity and ultimate depth, something beloved by both road-weary travelers during long nights around the campfire and elegant nobles looking to liven up dragging dinner parties. The game is about the clash of two armies locked in mortal struggle on a battlefield where the players are the leaders and the cards their forces. With four different factions offering unique combat styles and endless paths to victory, Gwent is every adventurer's first choice when it comes to one-on-one card-based dueling."
Along with this announcement is the news that Xbox One owners will be able to purchase an exclusive Collector's Edition version of The Witcher 3, which is set to contain physical copies of the Gwent cards, as well as new premium items like a cloth map.
A picture of this Collector's Edition can be seen below: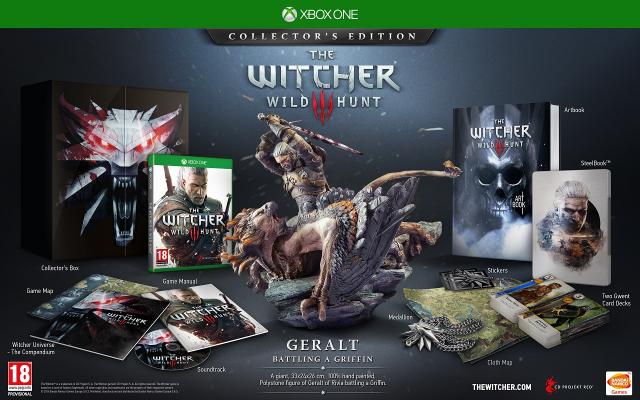 More Articles
There are no comments to display.