UK Regulators: Microsoft's Activision Deal Could 'Harm UK Gamers', Suggests Removing Call of Duty - News
William D'Angelo
, posted on 08 February 2023
/ 2,966 Views
The UK's Competition and Market Authority (CMA) has released its provisional conclusion on Microsoft's Activision Blizzard acquisition. The CMA did an investigation over the last five months to understand the gaming market and the potential impact the deal could have on the industry.
The CMA concluded the deal could put Microsoft in an even stronger position in cloud gaming and could stifle competition in the growing market, which in turn could harm UK gamers who are unable to afford consoles. It could also weaken the rivalry between Xbox and PlayStation in the video game console market and the CMA says this could also harm UK gamers.
The deal if approved "could result in higher prices, fewer choices, or less innovation for UK gamers," according to the CMA.

The CMA has suggested that one possible solution is to require a "partial divestiture of Activision Blizzard." This might include the following:
Divestiture of the business associated with Call of Duty
Divestiture of the Activision segment of Activision Blizzard, Inc. (the Activision segment), which would include the business associated with Call of Duty
Divestiture of the Activision segment and the Blizzard segment (the Blizzard segment) of Activision Blizzard, Inc., which would include the business associated with Call of Duty and World of Warcraft, among other titles.
The CMA's other possible solution is the "prohibition of the merger."
The regulators in the report did mention that Microsoft told them of existing and potential contractual arrangements with other platforms such as Sony's PlayStation and Nintendo. The CMA will consider these as a possible remedy. However, it would prefer a structural remedy such as removing the Call of Duty IP or Activision altogether from the deal.
The CMA did state it "will consider any other practicable remedies" that Microsoft or other interested third-parties may propose.
The UK regulators are inviting responses from the interested parties to its list of proposed remedies by February 22 and responses to its provisional finding by March 1. The CMA will release its final report by April 26.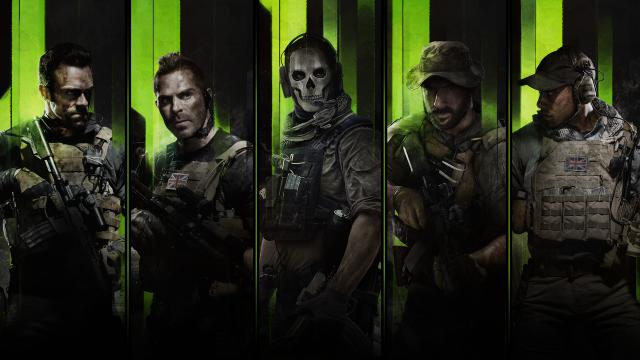 Microsoft corporate vice president and deputy general counsel Rima Alaily in a statement to VideoGamesChronicle stated, "We are committed to offering effective and easily enforceable solutions that address the CMA's concerns.
"Our commitment to grant long term 100% equal access to Call of Duty to Sony, Nintendo, Steam and others preserves the deal's benefits to gamers and developers and increases competition in the market.
"75% of respondents to the CMA's public consultation agree that this deal is good for competition in UK gaming."
Alaily added, "What does 100% mean? When we say equal, we mean equal. 10 years of parity. On content. On pricing. On features. On quality. On playability."
Activision Blizzard in its own statement said, "These are provisional findings, which means the CMA sets forth its concerns in writing, and both parties have a chance to respond.
"We hope between now and April we will be able to help the CMA better understand our industry to ensure they can achieve their stated mandate to promote an environment where people can be confident they are getting great choices and fair deals, where competitive, fair-dealing business can innovate and thrive, and where the whole UK economy can grow productively and sustainably."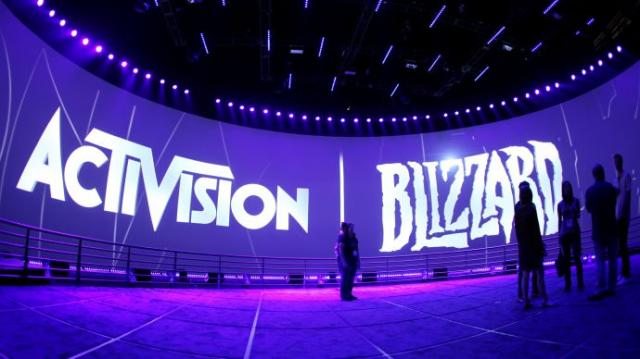 Martin Coleman, the chair of the independent panel of experts conducting this Phase 2 investigation, said, "It's been estimated that there are around 45 million gamers in the UK, and people in the UK spend more on gaming than any other form of entertainment including music, movies, TV, and books.
"Strong competition between Xbox and PlayStation has defined the console gaming market over the last 20 years. Exciting new developments in cloud gaming are giving gamers even more choice.
"Our job is to make sure that UK gamers are not caught in the crossfire of global deals that, over time, could damage competition and result in higher prices, fewer choices, or less innovation. We have provisionally found that this may be the case here.
"We have also today sent the companies an explanation of how our concerns might be resolved, inviting their views and any alternative proposals they wish to submit."
The Microsoft acquisition of Activision Blizzard has also faced scrutiny by the Federal Trade Commission (FTC) in the US and European Union regulators.
The FTC in December announced it was looking to sue to block Microsoft's acquisition of Activision Blizzard as it would give Microsoft the ability to suppress its competitors in gaming. The FTC pointed to Microsoft's record of acquiring and using gaming content to suppress content from rival consoles, including its acquisition of the parent company of Bethesda Softworks, ZeniMax Media.
European Union regulators in a recent report issued a formal antitrust warning to Microsoft over its Activision Blizzard acquisition.
A Microsoft spokesperson in a response to the formal antitrust warning said it is committed to "finding a path forward" and is "confident" it will be address the concerns from the European Union regulators.
This formal antitrust warning was expected and Microsoft was already reportedly looking to offer remedies to concerns by the European Union regulators.
The deal has been approved in Brazil, Chile, Saudi Arabia, and Serbia.
---
A life-long and avid gamer, William D'Angelo was first introduced to VGChartz in 2007. After years of supporting the site, he was brought on in 2010 as a junior analyst, working his way up to lead analyst in 2012 and taking over the hardware estimates in 2017. He has expanded his involvement in the gaming community by producing content on his own YouTube channel and Twitch channel. You can contact the author on Twitter @TrunksWD.
More Articles