CWA Union Calling for FTC to Approve Microsoft's Activision Blizzard Acquisition - News
William D'Angelo
, posted on 05 December 2022
/ 2,140 Views
The Communications Workers of America (CWA), one of America's largest unions, is calling for the Federal Trade Commission (FTC) of the USA to approve Microsoft's Activision Blizzard acquisition.
The coming decision about whether to allow Microsoft's merger with Activision Blizzard to move forward is a bellwether for American antitrust policy," said CWA president Chris Shelton in an op-ed on The Hill.
"By approving this merger, the Federal Trade Commission (FTC) has the opportunity to make a strong statement in favor of economic democracy and provide a blueprint for an enforceable remedy to protect workers from large employers abusing market power to undercut wages and working conditions."

Shelton added that labor consideration have been ignored from antitrust decisions even though it could lead to potential harm to workers. Microsoft was able to work out a deal with the CWA to agree to a labor neutrality agreement, which would let workers freely form their own unions.
"From the start, President Biden made clear that things would be different on his watch," he said. "Restoring the American middle class by strengthening unions has been a top priority for his administration, and the president issued an executive order calling on the Department of Justice and the FTC to strengthen antitrust guidelines to address labor market concerns, with a particular focus on the tech sector.
"Microsoft was well aware of this changed antitrust climate when it announced its intent to acquire Activision Blizzard, knowing that regulators would be taking a close look at the transaction's potential impact on workers. It was in this context that we were able to negotiate an unprecedented labor neutrality agreement, which, if the merger is approved, would allow workers at Activision to freely and fairly make a choice about union representation."
He added, "Our neutrality agreement with Microsoft is different from other behavioral remedies which have often been tossed aside by companies as soon as the ink was dry on their deals. This is a structural solution, creating a pathway for workers to organize and exercise their true bargaining strength, altering power relations in the labor context but also potentially empowering thousands of consumer-minded watchdogs inside the company. And it's enforceable through a legally binding agreement."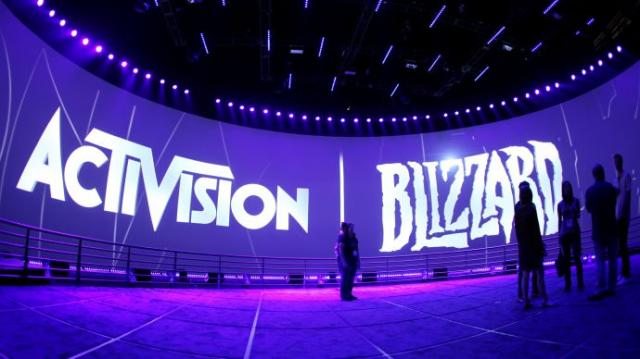 Shelton stated that Sony has been one of the few companies who have been vocally against the acquisition and stays there is a "stark contrast of interests." If the deal is approved it would mean Activision Blizzard workers in the US "fighting sexual harassment and other poor working conditions stand to finally have a voice on the job and a chance to shape working conditions throughout the industry, and gamers will have allies inside a corporation with real protections for speaking out in consumers' interests.
"If the merger is disapproved, the power relations within the gaming industry for labor stay the same, Sony protects its very profitable position as the industry leader, and consumers will have to wait and see if subscription services mature into a viable gaming option.
"FTC chair Lina Khan has been a strong advocate for an antitrust policy that takes workers' interests and fair market functioning into account. Thanks to her leadership and the outreach and interest of the FTC staff, labor is now part of the national antitrust conversation. Approving this merger with the labor agreement that we fashioned with Microsoft to protect collective bargaining rights would send a game-changing message to corporate America that workers do indeed have a seat at the table and their concerns matter and must be addressed."
Shelton concluded, "It's time to seal the deal, not blow it up."
Microsoft's acquisition of Activision Blizzard has so far been approved in Brazil, Saudi Arabia, and Serbia unconditionally.
---
A life-long and avid gamer, William D'Angelo was first introduced to VGChartz in 2007. After years of supporting the site, he was brought on in 2010 as a junior analyst, working his way up to lead analyst in 2012 and taking over the hardware estimates in 2017. He has expanded his involvement in the gaming community by producing content on his own YouTube channel and Twitch channel. You can contact the author on Twitter @TrunksWD.
More Articles