Weird Gaming News, December 2020 - Article
Patrick Day-Childs
, posted on 31 December 2020
/ 3,294 Views
2020 has now ended. Many people are excited to finally being putting such an awful year behind us, but I cannot help feeling that we're walking into 2021 waist deep in plague and debt. But 2021 doesn't have to really push the boundaries to be better than 2020; so aim low 2021, we'll still love you for it.
This will be the final weird news of the year! I was hoping to keep it festive, but sadly the weird news in December was largely not Christmas related.
PS5 More Popular Than Toilet Roll
Okay, so perhaps this isn't actually the weirdest news, but the fact that it was reported on by major websites certainly drew my attention. The PlayStation 5 received more Google searches than Toilet Roll in 2020.
Specifically, "Where to buy PlayStation 5" beat "Where to buy toilet roll". You may remember, of course, that at the start of the pandemic toilet roll became the centre of a panic buying craze across the west. Thanks to regular re-supplies and the pandemic dragging on for months on end, toilet paper isn't half as elusive as the PlayStation 5. Plus it's more likely that people are trying to find a PlayStation 5 for Christmas rather than an extra roll of toilet paper.
Game Devs Added Too Many Rubber Ducks to Demon's Souls
Placeholders are a common tool of game development, but none have stood out quite so much in recent years as Demon's Souls' rubber ducks. The placeholder asset was chucked in a folder and forgotten about, but eventually being discovered during testing.
Speaking to GamesRader, Bluepoint's technical artist Collin Harris said the following:
"It just so happened to be the perfect model to test with due to its size and shape. It didn't hurt that it was also a funny juxtaposition to see a bright yellow rubber duck sitting in an incredibly detailed dark fantasy environment."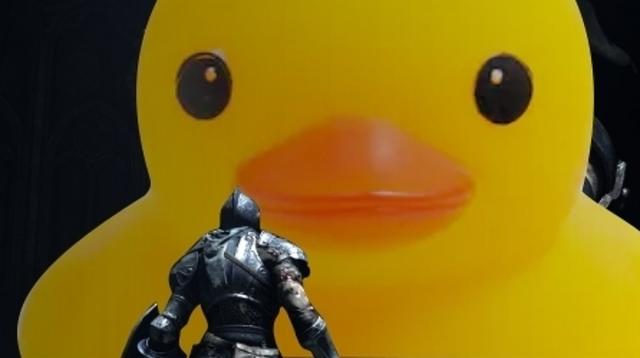 But that's not the end of the story. Instead of just a couple of ducks being added, several hundred ended up populating the game world and mutated into a giant duck. It got to the stage that the developers loved the asset so much that some of the staff became worried that they would drip into the full game:
"We used it for a bit as a placeholder mesh, but eventually it got to the point where there was a good amount of concern (for good reason) that due to the duck's internal popularity, that it would somehow find its way into the final game.
So instead of taking the risk of potentially damaging our reputation with Sony, we chose the nuclear option. It was fun while it lasted, and will forever live on as one of my favorite game dev memories."
To be honest I imagine quite a few Souls fans would have been quite happy to have seen a rubber duck pop up in Boletaria.
Gaming X-Factor Results in Controversy
FaZe Clan is a large lifestyle brand that specialises in eSports merch, which is pushed through things like memes, YouTube, and Twitch streams. The company also runs a competition each year where gamers compete in challenge rounds, with the top 5 being rewarded with a contract.
One young streamer with over 100,000 subscribers made it into the final 20 contestants and was given the following challenge: "try and make content that goes viral". Which makes sense given the brand.
And this is where things started to go a little wrong. Either the six year old Rogan (the streamer in question) or his parents hatched the plan to run a stream stating that he had been banned for no reason. People online began to back a "Free Rogan" campaign, and tried to uncover exactly why he had been banned. Most people accepted that it was probably because he was too young to be playing Call of Duty: Warzone and started attack Activision for the apparent decision to ban him on these grounds.
The content definitely went viral, perhaps too viral, and of course once the truth of the matter came out it generated a bit of a backlash, although fans were split on whether Rogan and his parents did anything wrong.
If you want to know more about this story, check out this excellent article by PCGamer's Rich Stanton.
Parent Accidentally Names Child After a Pokemon
Naming your child is a pain in the backside; you usually run through lists of hundreds of names, trying to find one that's unique and meaningful, but which doesn't sound mental. My wife and I spent her whole pregnancy (and then some) batting names back and forth. And then we did it all over again with our second child.
One Reddit user told the story of how his sister named her child after a Pokemon. On a family holiday, during which the sister gave birth, the family discussed names. While the family was trying to come up with something unique, the Reddit user blurted out that "Zacian is a cool name, it means sword in Japanese".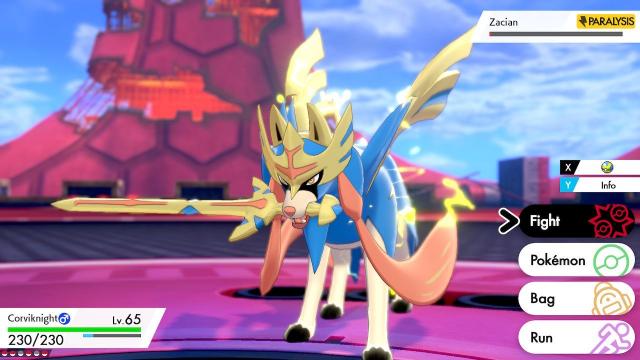 My Japanese is pretty weak, but Zacian doesn't actually mean sword - apparently it has ties to Cyan. One thing Zacian definitely is, however, is a legendary Pokemon from the 8th generation.
Man Undergoes Plastic Surgery to Look Like a Video Game Character
I'm all for doing what you want with your body, but one Malaysian entrepreneur has taken this philosophy to particular extremes. Amirul Rizwan Musa spent around $40,000 on surgery in an attempt to look like a video game character.
See if you can guess which character from the image below:
Did you guess correctly?
Spoiler!
Squall from Final Fantasy VIII
My general thought on this is that he looked fine... and actually still looks fine post-surgery too. You can view more pictures of his transformation here.
I remember when I was younger I got a massive scar from being hit by a rock, and the nurse in the hospital said I'd look like Harry Potter. I was gutted because I wanted to look like Squall.
Couple Decorate House with Giant NES & Super Mario Bros. 3
Holiday decorating can be super fun. It's nice to get creative, and more and more companies have started to capitalise on the fact that people will pay a premium for specialised decorations.
In this case one couple in Dallas took it to another level, setting up their house to look like a giant NES and television screen playing Super Mario Bros. 3:
You may notice that there's a distinct lack of Cyberpunk 2077 on this list. Honestly, it's churned out so much news from glitches, to controversy, to a PlayStation 1 demake, that it's been a bit overdone. Plus I'd have just been sat here for weeks typing if I even attempted to cover it all.
Have a great new year. I intend to welcome it in the same way I do every year - in bed, asleep. You can check out November's weird news round-up here.
More Articles