New Intellivision Console Will Have New and Exclusive Games, Disc Controller - News
William D'Angelo
, posted on 03 July 2018
/ 1,933 Views
Intellivision president Tommy Tallarico in an interview on the The n3rdabl3 Podcast discussed the upcoming console from the company.
The upcoming console currently does not have a name, however, Tallarico stated the game will feature new and exclusive games.
"We are paying people, very talented people," said Tallarico. "We have big publishers, huge publishers, mid-size publishers, we've got big developers, we've got small developers, medium developers, and if there's a concept that they bring to us, then we're going to take all of the risk away from them, financial risk as well, and we'll front-load all of the royalties."
"We would rather have 20 epic games as opposed to 50 mediocre games," he added. "[They have] to be at least a 7/10."
The new console will be priced "way under $200" and has a focus on being accessible to people who don't usually play video games. He later added that the console would be less than $179.
The console will includes two wireless, bluetooth controllers, an SD card slot, HDMI output, and a USB port for "add-ins." It will also be able to connect to WiFi for an online store and leaderboards.
The games will be cheap as well, priced between $3 and $7.
"Imagine being able to play Pitfall 40 years later with completely amazing photorealistic graphics, incredible movie sounds. We're not going to mess with the thing that made the game super popular," added Tallarico.
He wants the games and controller to be as simple as possible saying that "non-gamers are turned off because now the controller has too many buttons."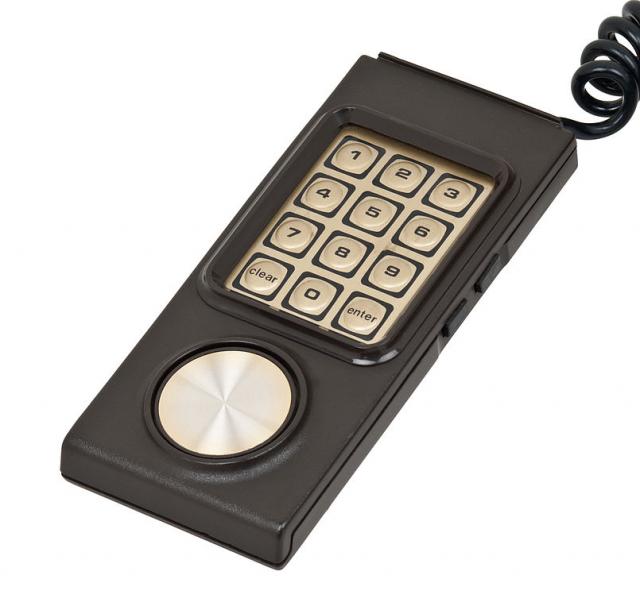 The controller will include a control disc, instead of a directional pad. The control disc was featured on the original Intellivision controller.
"The controller itself, we're bringing back the disc," Tallarico said. "The Intellivision disc was really cool in that it's very easy, it's flat and it's simple. Where the old Intellivision disc sucked is that, it wasn't the disc itself, but it was actually the ridge, the hard raised ridge around it. So when you played Intellivision games for a long time, it was your thumb and your nail that went into that hard ridge and so after you've played after a while, it started to hurt.
"So we're going to get rid of that ridge, right? So we're bringing across the disc which is very simple. So you can hand your mom or grandparent a control with a disc on it, and it's like a mouse, when you move it around you see something on screen move around. Same thing with the disc, you give somebody a flat, round disc and they can push down and the thing goes down, you push up and it goes up, you can't get more simple than that."
More information on the new Intellivision console will be released on October 1, 2018.
Thanks GamesIndustry.
---
A life-long and avid gamer, William D'Angelo was first introduced to VGChartz in 2007. After years of supporting the site, he was brought on in 2010 as a junior analyst, working his way up to lead analyst in 2012. He has expanded his involvement in the gaming community by producing content on his own YouTube channel and Twitch channel dedicated to gaming Let's Plays and tutorials. You can contact the author at wdangelo@vgchartz.com or on Twitter @TrunksWD.
More Articles