Injustice 2 Legendary Edition (XOne) - Review
Patrick Day-Childs
, posted on 10 April 2018
/ 3,582 Views
Fighting games, perhaps more than most other genres, frequently see the release of a finalised version of the game a year or two after it originally released. These 'complete' versions typically include the base game, the entire raft of DLC that was launched post-release, and maybe a few other extras to tempt those who didn't take the plunge initially to finally jump on board.
Such is the case with Injustice 2, which I originally reviewed just under a year ago. This 'Legendary Edition' includes all of the DLC characters that have been added to the roster - a total of 10 - some premiere skins and, yes, a couple of other welcome additions.
If you haven't been paying attention to Injustice 2's frequent fighter packs, the new additions to the base game's roster are: Darkseid, Red Hood, Starfire, Sub-Zero, Black Manta, Raiden, Hellboy, Atom, Enchantress, and The Teenage Mutant Ninja Turtles. It bumps the roster up from what was originally 28 fighters to a much meatier 38.
Meanwhile, the premiere skins, which transform existing characters into new ones, include: Power Girl, John Stewart (Green Lantern), Reverse-Flash, Grid ,and Black Lightning, amongst others, each including unique looks, voices, and dialogue. Call them pseudo additions to the roster if you will, they were originally exclusive to the Ultimate Edition of the game.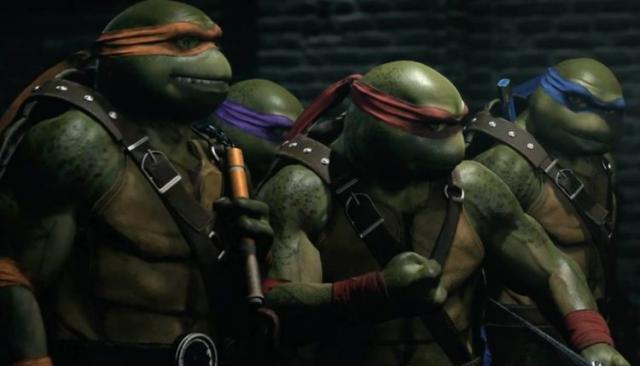 More minor additions include a bump in the level cap 30, additional gear, and a new 'Agument' slot, which is unlocked at level 30. But perhaps the most interesting one is the inclusion of brand new tutorial system called Learn Hub. This makes the package clearly aimed more at newcomers than the fighting faithful (who likely purchased the game last year anyway), and uses simple language to convey the game's key systems and tactics.
The Legendary Edition does therefore go a little above and beyond the call of duty, but not by much. No effort is made to slot the new fighters into the game's story mode, for example. There's wasted potential there (some real fun could have been had explaining characters like Hellboy bumping into The Teenage Mutant Ninja Turtles), but it's hardly surprising that nothing of this nature was added given that NetherRealm is no doubt deep into development with its next fighter.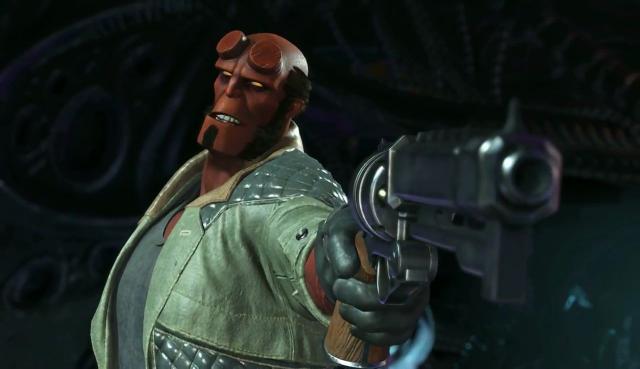 If nothing else the release of a complete edition signals that Injustice 2 is now a safe purchase for those who were interested in the game last year but were put off purchasing it because they didn't want to have to shell out the same amount or more again in order to get the full package. The base game is great and has continued to improve and evolve with various patches over the last 11 months, so I'd heartily recommend it if that was what put you off the first time around.
This review is based on a retail copy of Injustice 2 Legendary Edition for the XOne, provided by the publisher.
Read more about our Review Methodology here
More Articles