E3 2012 Best Games of the Show - Article
Karl Koebke
, posted on 12 June 2012
/ 6,450 Views
Well it's that time of the show again where the gamrReview team looks back and focuses on the games that really impressed us at this E3. Sure the press conferences for the big 3 were a bit of a bust, but there were still plenty of amazing games at E3 2012 to see and play for yourselves if you knew where to look. Our requirements for this list were that the game had to be playable at E3 in some fashion, whether that was a live demo from a presenter or getting hands-on time with it yourself. With that said, here are our picks for the best games of E3 2012.
Best Action/Adventure
The Last of Us
Naughty Dog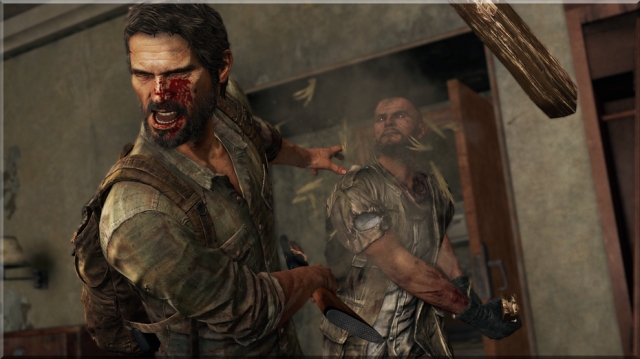 "The press conference showed something dynamic and visceral, and while it solved the problem of making sure the game was unique, it raised a new question: would this sort of situation happen organically or was this just the result of a highly scripted presentation. I can put your fears to rest: The Last of Us is everything you hoped it would be. "
The Last of us Redefines the Survival Genre
Runner Up: Assassin's Creed 3
Best Shooter
Call of Duty: Black Ops 2
Treyarch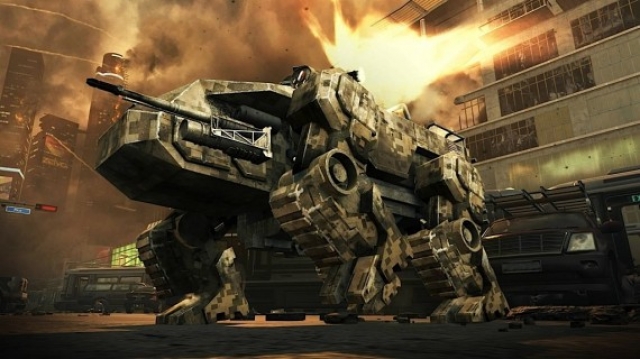 "While the Strikeforce missions may like the set-pieces of the main campaign, if this one was any indication they are even more intense. The variety of strategy and action, and clearly high difficulty, creates an experience never seen in Call of Duty. This diversity was much-needed for the series, and will be a welcome break from the action-packed (and still great looking) linear shooting. Call of Duty is back, and Black Ops 2 is definitely one for shooter fans to watch out for. "
Black Ops 2 Marks Genuine Change For Call of Duty
Runner Up: Crysis 3
Best Platforming Game
Rayman Legends
Ubisoft Montpellier
"Once I finally put the controller down and walked away from the demo station I left convinced that Ubisoft is about to deliver the definitive Wii U launch title. While my time with Rayman Legends was short it's clear the Ubisoft is sitting on something very special here, not only does the game look fabulous and plays great but the Wii U Gamepad adds a whole new meaning to two-player co-op."
Rayman Legends Wii u's Premiere Game at E3 2012
Runner Up: Soundshapes
Best Puzzle Game
Scribblenauts Unlimited
5th Cell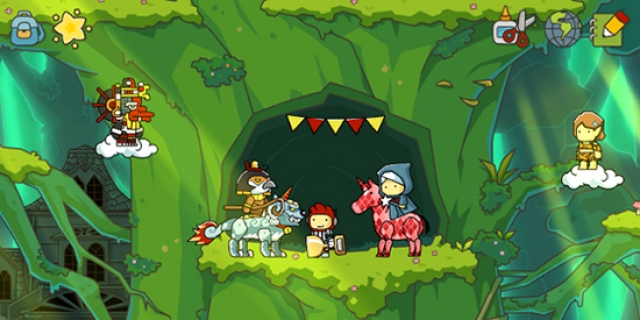 "Scribblenauts Unlimited looks to increase the concept by a few thousand times. Now you can not only summon whatever you want, but you can customize items that you want to appear in almost any way you want. Basically they have given us the developer's toolkit for item creation and it is way more robust that you might imagine."
Scribblenauts Unlimited Truly is Limitless
Runner Up: The Unfinished Swan
Best RPG
Ni no Kuni: Wrath of the White Witch
Level 5 and Studio Ghibli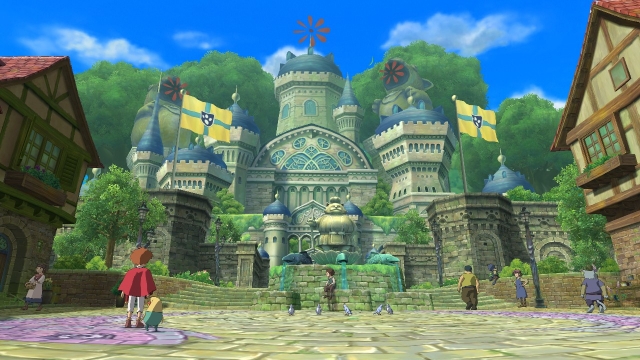 "Walking around the overworld is probably what all those classic JRPGs would be like if they were made for current hardware. Sweeping vistas and rolling hills with monsters trotting around like they own the place. Nothing is as nostalgic for a long time JRPG gamer like myself as an epic looking overworld." "So my one big worry about something that could ruin the fun of Ni No Kuni has been abated, and all that's left is for me to relish in a world made by the creators of Totoro."
Can Ni no Kuni Possibly Play as Good as it Looks
Runner Up: Kingdom Hearts 3D
Best Strategy/Simulation
Sim City
Maxis
"Going back to our nice town, EA pointed out to us a group of hooligans who had driven in from the crime-ridden factory town. The crime rate of another player's town had adversely affected our own. These thieves arrived at the bank, and the robbery ensued. "
Sim City Becomes an Interconnected Sim World
Runner Up: Pikmin 3
Best Fighting Game
Persona 4 Arena
Arc System Works
"My experience with games based on franchises from other genres has not usually been positive. You either end up with poor mechanics because the developers of the original franchise are stepping out of their comfort zone or the story and presentation look off because a new developer is handling the franchise. Persona 4 Arena avoids both of those eventualities by using the best of both worlds, and I couldn't be happier with the result. "
Persona 4 Arena and Golden Theres Never Too Much of a Good Thing
Runner Up: Injustice: Gods Among Us
Best Racing Game
LittleBigPlanet Karting
United Front Games
"LBP Karting is looking to be exactly what I want from a title with the LBP namesake. A Karting game featuring sackboy would probably be enough for a fun game but it wouldn't be a real LittleBigPlanet. So be ready for a fun karting game when this game comes out later this year, but more than that, leave your mind open for the different kinds of experiences that LBP titles always bring. I for one can't wait to play the first Crash Team Racing-based RPG ever. "
LBP Karting Gives the Genre the Full Play Create Share Treatment
Runner Up: Forza Horizon
Best Sports/Fitness Game
NBA 2K13
Visual Concepts
"With NBA 2K13 the developers gave themselves one major goal and that's to make the game resemble - as much as possible - the actual NBA experience... Every indication is that 2K Sports will not only equal the quality of past instalments, but surpass them in many ways, which is definitely no small feat. "
One Day the Raptors Will Win it all
Runner Up: Wii Fit U
Best Downloadable Title
Retro City Rampage
VBlank Entertainment Inc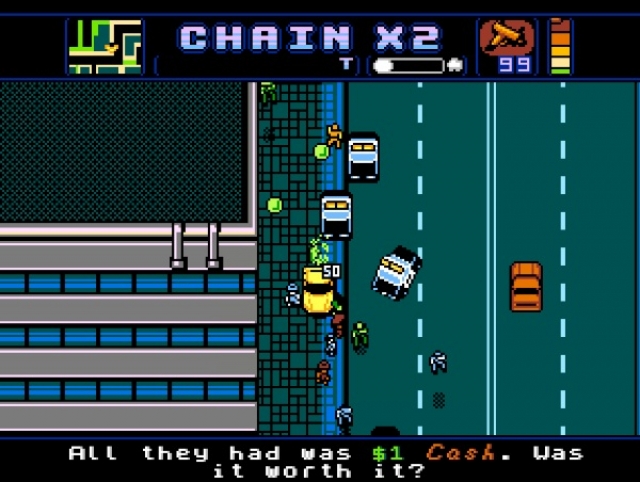 "For those of you that don't know, Retro City Rampage is an 8-bit open world game in the vein of Grand Theft Auto if that series had begun its life on the NES. Yet such a description fails to do the game justice because Retro City Rampage features elements from a variety of gameplay types both modern and retro and wraps it up in a world that is a pixilated ode to pop culture from the 1980s to the present."
Retro City Rampage has the Recipe for Pure 8 Bit Bliss
Runner Up: Unfinished Swan
Best Graphics
Star Wars 1313
LucasArts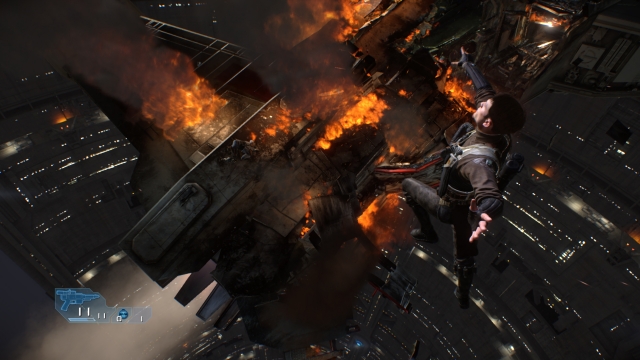 "Star Wars 1313 is perhaps the most graphically impressive thing I've ever seen. The cutscenes blend smoothly with the gameplay, and the gorgeous facial animations and fluid character animations combine to make incredibly believable characters."
Star Wars 1313 Raises the Bar for Graphics and Production Quality
Runner Up: God of War: Ascension
Best Art Direction
Ni no Kuni: Wrath of the White Witch
Level 5 and Studio Ghibli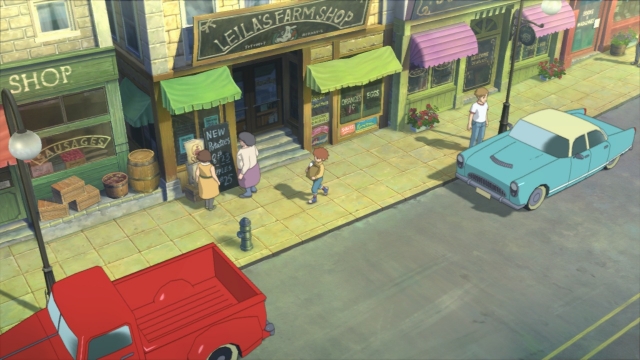 "Ni No Kuni may not look exactly like it's anime inspiration like some upcoming games are attempting, but it's still impressive how the in-game visuals manage to carry the same style and feeling as the animated story segments. Seeing buildings in the town all swivel on hidden mechanisms to create a causeway through the center for the Prince's parade was something to behold. "
Can Ni no Kuni Possibly Play as Good as it Looks
Runner Up: Rayman Legends
Best New IP
The Last of Us
Naughty Dog
"I was absolutely stunned by how dynamic and desperate The Last of Us was. This isn't an action game, it's a survival game. Everything is heavy and violent. Joel is human, and not particularly powerful. Even entering a melee situation is a fight for your life. "
The Last of us Redefines the Survival Genre
Runner Up: Unfinished Swan
Best Multiplayer Gameplay
Rayman Legends
Ubisoft Montpellier
"The entire experience of playing as Murphy felt more like its own unique game. Sure you do some pretty standard stuff like help make platforms, but throughout the demo I was surprised at how much gameplay there actually was. Playing as Murphy was a frantic experience where just keeping up with Rayman was a challenge, then when you factor in all the various gameplay types that playing Murphy entails you will quickly see that Murphy can be just as fun as Rayman. You will do everything from smack enemies around to fling fireballs at dragons with a giant slingshot. "
Rayman Legends Wii u's Premiere Game at E3 2012
Runner Up: Natural Selection 2
Best Comeback
Spec Ops: The Line
Yager Development
"The Spec Ops series hasn't seen a new entry in over 10 years, long enough that many people assumed that it was a completely new IP when Spec Ops: The Line was first revealed two years ago. However, given its unique setting and inspired story (influence by Joseph Conrad's novel Heart of Darkness, which itself was adapted into Francis Ford Coppola's film Apocalypse Now), Spec Ops: The Line represents a new beginning for the series, despite it's seeming genericness on the surface."
Spec Ops: The Line Single Player Hands-on
Runner Up: Pikmin 3
Game of the Show
The Last of Us
Naughty Dog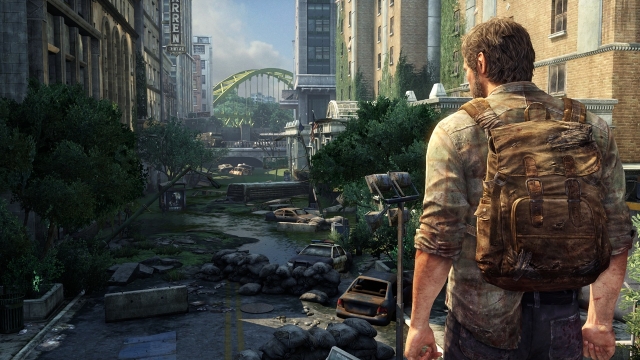 "Survival-horror has been a common genre in gaming for many years, but no game has ever shown such an intense and powerful focus of that first word. Survival is our first instinct, and watching The Last of Us immediately pulled me into a desperate, edge-of-my-seat disposition. This is a game I hadn't seen before, and between the gorgeous graphics, dynamic AI, visceral, heavy combat, and powerful storytelling the feel of the game is wholly unique. If you're looking for the biggest surprise of the show, look no further. This isn't just another zombie game, or another Uncharted game. The Last of Us is the survival game I never knew I wanted, but now can hardly wait for."
The Last of us Redefines the Survival Genre
Runner Up: Assassin's Creed 3
More Articles
There are no comments to display.