[Update] Competition: Win a Signed Copy of the Journey OST - Article
VGChartz Staff
, posted on 01 January 2013
/ 2,559 Views
Update: competition closed!

This year Journey made gaming history when the OST became the first ever video game soundtrack to be nominated for a Grammy Award. Impressive, right? Achievements like this should be celebrated, and what better way to celebrate this event than by winning your very own signed copy of the soundtrack?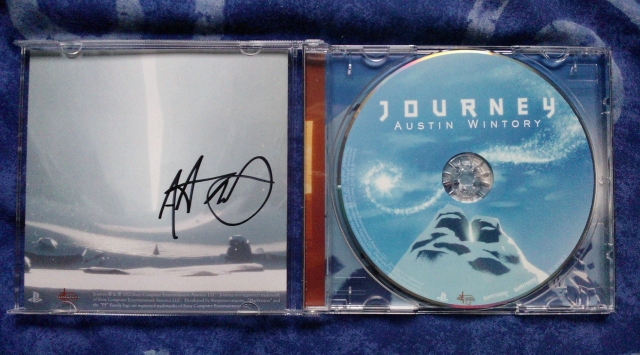 That's right guys, we've got our hands on a copy of the Journey OST that's signed by the man behind the music, Austin Wintory. So, do you want to get your hands on this prize? Sure you do! Well, thankfully, it couldn't be easier.
To enter all you have to do is let me know what your favourite piece of video game music is and why. Don't worry, you don't need to write me a dissertation, just a sentence or two will suffice. The winner will be picked based on who the gamrReview team thinks gave the best response, so think it through. There a few ways to get your answer to me, and here they are:
You can enter by posting your answer in the comments sections below. Remember to include an email address so that if you do win, we'll be able to get in touch.
You can also enter via twitter by tweeting at me or direct messaging me. You can find me on twitter under the name @kerrblimey. Again, remember to give me some way of contacting you.


Finally, you can enter by liking gamrReview on Facebook and posting your response there. Again, remember to give us some way of contacting you.
The winner will be chosen in two weeks' time on January 11, so all answers must be in by then. Entrants must live in the US or in Europe. While you're here I feel obliged to tell you that If you're a fan of free stuff then you should probably follow gamrReview on Twitter and like us Facebook, because there will be some more competitions in the coming weeks. Well folks, that just about covers everything, so good luck, god speed, and may the force be with you.
More Articles
There are no comments to display.