Will Nintendo's Next Handheld Offer Tablet Design/Functionality? - Article
VGChartz Staff
, posted on 31 July 2014
/ 6,242 Views
With sales of dedicated handheld devices down considerably from last generation, many would agree that Nintendo needs to broaden its horizons with the inevitable successor to the 3DS system. While most gaming enthusiasts swear by the advantages that a dedicated handheld game system provides, the mobile market is posing an ever-growing problem for their relevance in a broader sense.
The biggest factor in the decline of dedicated handhelds is that most people can get their gaming needs satisfied at a much cheaper cost from the devices they already carry with them at all times. While most content on these devices is very simple and lacks the depth of what a 3DS or comparable gaming handheld can provide - due largely to limited control options - many people are simply not willing to spend $30 to $40 on a portable game when a dollar or two can buy them something to suffice passing the time once in a while.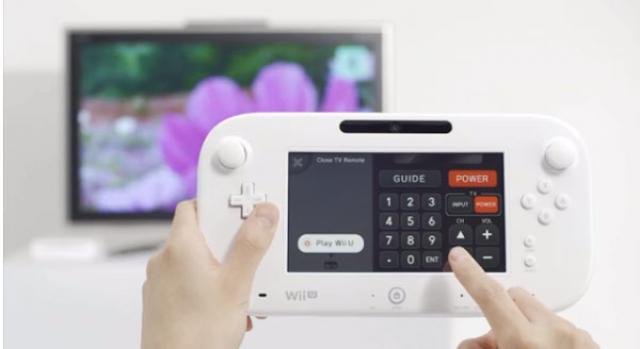 For Nintendo and its handheld business model, there seems to be a simple solution. While Nintendo would never opt to create a phone of any kind, there is, rather conveniently, another alternative that people are already accustomed to carrying around – a tablet. Many believe that Nintendo's design with the Wii U Gamepad, including strides to provide much-improved browsing capabilities, is a sign of the direction the firm will take with its next handheld endeavor.
There are many questions as to how Nintendo could and should go about this and there are both advantages and shortcomings for most points. Assuming that they became serious in pursuing the tablet market, they would have to include many of the features that people come to expect from such devices.
A high definition, capacitive touch screen is now standard for tablets and would undoubtedly be beneficial for web browsing and gaming purposes, but it could pose a problem when it comes to backwards compatibility for Nintendo's 3DS and/or Wii U libraries. It will also result in a higher price and less durability than a resistive touch screen.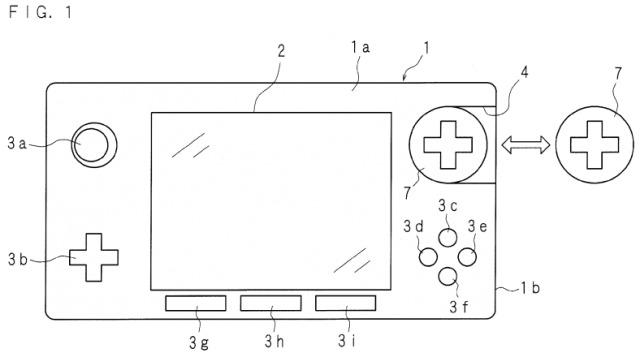 People love that tablets have sleek, thin designs – something that control pads, analogue sticks, and multiple buttons inherently defy, but Nintendo's recently issued patent for removable/interchangeable controller parts indicates that the company could be pursuing an idea whereby users could utilize standard tablet functionality while, say, sitting poolside, but easily apply removable parts when they want to get their game on. Maybe we could even see something like the Wii U Gamepad with the ability to remove the "arms" on each end, for example.
Then there's the issue of power. Nintendo has made huge strides with Wii U in keeping wattage and power draw down, and in a couple of years they could probably come pretty close to delivering a Wii U-level product in handheld form. This would be an ideal scenario in that Nintendo could deliver a device that is essentially a portable Wii U, offering the eShop and 100% compatibility. People could download the digital versions of all compatible Wii U games which can be played off-screen (i.e. most Wii U games) and it would theoretically be able to house Nintendo games from the entire back catalogue of home consoles.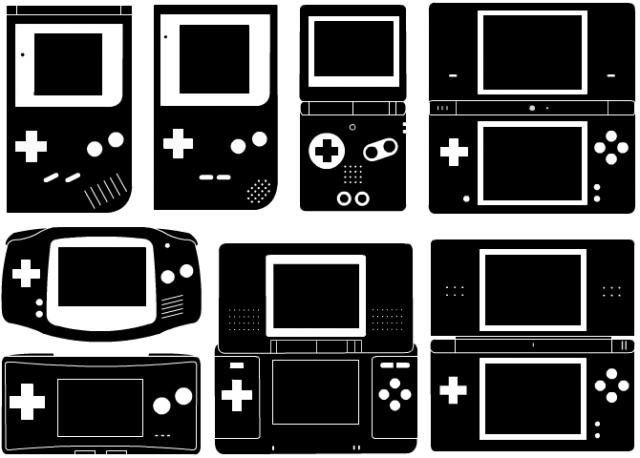 Furthermore, if Nintendo went for a screen resolution of 720p, most Wii U games could be natively displayed on the device. That sounds great, but realistically speaking, would the means to do so prove to be too expensive for what Nintendo would want to offer? Could Nintendo achieve a low enough power draw to make such a handheld feasible? Would it be worth it to accommodate Wii U software to that degree? And if a user's Wii U account could be transferred to this new device, it could be argued that there would be no immediate need for someone to purchase new software right away, thus limiting profitability.
How Nintendo go about it is anyone's guess, but when you take everything into consideration it would appear that the company's next handheld may offer more than just games in order to broaden its appeal, possibly even abandoning the clamshell design in favor of a single-screen unit. Nintendo's next portable will likely be tightly integrated with its next home console, with some even speculating that it may actually fill that role itself. In any case, it's clear that Nintendo is well aware of how the portable market - their strongest area - has changed over the years. Let's just hope that they are able to adapt accordingly while continuing to provide the full, satisfying portable gaming machines and experiences they always have.
More Articles
There are no comments to display.