EU Antitrust Chief: Microsoft's Activision Blizzard Deal Has 'Significant Procompetitive Effects' - News
William D'Angelo
, posted on 25 May 2023
/ 10,583 Views
European Union antitrust chief Margrethe Vestager in a speech today discussed the reasons as to why the European Commission approved Microsoft's Activision Blizzard acquisition.
The European Commission performed a "thorough investigation" into the merger as it looked at the potential impacts on gamers today, as well as in the future. This includes gamers on PC, console, and mobile devices.
"Occasionally, we reach decisions that are not aligned with every other jurisdiction," said Vestager. "So I'd like to take a few moments to set out why we believe the Microsoft/Activision merger - with appropriate remedies - is not only compatible with the Single Market, but in fact represents a positive development.
"No one doubts that this was a landmark transaction in the gaming industry. Gaming is a dynamic market that impacts millions of consumers in Europe. So the deal deserved a thorough investigation. We looked at impacts on gamers today and in the future - whether they play on PC, console, or on their phones. We focused on the development of cloud streaming, which will play an increasing role in how consumers access games."
The European Commission did drop its concerns over the video game console market as Sony sells four times as many PlayStation's and Microsoft sells Xbox's in the European Union.
"An important finding was that the overall market share for Microsoft and Activision was generally low in Europe," said Vestager. "It's only when you look at specific segments like 'shooter games' that you get to above 20%. And for consoles, Sony sells about 4 times more PlayStations than Microsoft sells Xboxs.
"With this context, we did not think the merger raised a vertical issue. I am told Call of Duty is a very popular shooter franchise. But we found that Microsoft would probably not shoot itself in the foot by stopping sales of Call of Duty games to the much larger PlayStation player base. Our colleagues at the CMA agreed with us and ultimately reached the same conclusion."
The European Commission did express concerns with the cloud gaming market and was worried Microsoft would make Activision games exclusive to Xbox Cloud Gaming. However, with Microsoft signing multiple 10-year deals with cloud streaming services, this was enough for the European Commission to approve the deal.
"Where we did have concerns was in cloud gaming - still a nascent market but one we expect to grow, because it offers many advantages for gamers," said Vestager. "For one, it enables gamers to untie games from specific devices - that means more accessibility and lower cost. So cloud gaming deserved an in-depth assessment. This was a common concern because, like us, the CMA focused on this market.
"We were worried that Microsoft would make Activision games exclusive to its own cloud gaming service. This would have restrained access to games and strengthened Window's position as an operating system.
"Where we diverged with the CMA was on remedies. We accepted a 10-year free license to consumers to allow them to stream all Activision games for which they have a license via any cloud service. And why did we do this instead of blocking the merger? Well, to us, this solution fully addressed our concerns. And on top of that, it had significant procompetitive effects.
"Consider the pre-merger situation, where Activision does not license its games to cloud services. So, in this case, the remedy opens the door for smaller cloud services in the EU to offer big games on their platforms, widening choice for gamers. The merits of this remedy was recognised across the spectrum - by developers, by cloud gaming providers, by distributors and of course also by consumer groups. And that is because it unlocked the potential of the cloud market."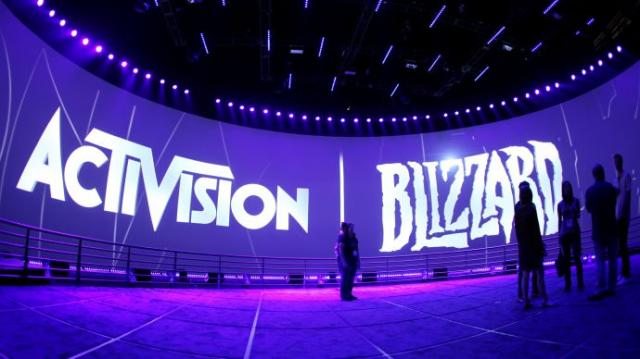 Vestager added, "In other words, with our remedies Belgian gamers may soon be able to play Call of Duty with their Telenet internet connection throughout Belgium, and they could do so using a cloud gaming service that has not yet been launched.
"Again, let me emphasize that these types of remedies are the minority of our cases, by far. But when they work, why deprive ourselves of the option? This is what useful enforcement is all about. On the other hand, when they are too complex and difficult to monitor, we pass. Major transactions have been halted because of our rigorous approach to access remedies. Remember the NVidia/ARM merger, that was abandoned last year, or Illumina/Grail, that we blocked."
"In closing, I would like to say a few words about cooperation. Despite a divergent outcome, cooperation with other agencies around the globe on the Microsoft/Activision review was excellent. It involved not just the UK, but also Canada, the US, Australia and New Zealand."
Vestager concluded, "Our mission is to accompany that transition, one merger at a time. It is to find solutions that keep the game fair for all players, and working closely together with sister agencies as we do so. That is our Call of Duty."
Microsoft's acquisition of Activision Blizzard has been approved in 37 countries representing over two billion people. This includes China, the European Union, Ukraine, South Africa, Japan, Chile, Brazil, Saudi Arabia, and Serbia.
The two companies are facing an uphill battle as the UK regulator, Competition and Markets Authority (CMA), blocked the deal last month. Microsoft has filed its appeal to overturn the decision by the UK regulator. The case will be heard by the Competition Appeal Tribunal (CAT) in the UK, which is expected to take several months.
The deal is also facing issues with the US Federal Trade Commission (FTC), who filed an antitrust lawsuit in December of last year.
---
A life-long and avid gamer, William D'Angelo was first introduced to VGChartz in 2007. After years of supporting the site, he was brought on in 2010 as a junior analyst, working his way up to lead analyst in 2012 and taking over the hardware estimates in 2017. He has expanded his involvement in the gaming community by producing content on his own YouTube channel and Twitch channel. You can contact the author on Twitter @TrunksWD.
More Articles