UK Blocks Microsoft's Activision Blizzard Acquisition, Microsoft to Appeal Decision - News
William D'Angelo
, posted on 26 April 2023
/ 5,409 Views
The UK regulator, Competition and Markets Authority (CMA), has released its final decision on Microsoft's $67.8 billion acquisition of Activision Blizzard and decided to block the deal over concerns with cloud gaming.
The CMA is concerned the "deal would alter the future of the fast-growing cloud gaming market, leading to reduced innovation and less choice for UK gamers over the years to come."
The CMA states that "Microsoft has a strong position in cloud gaming services and the evidence available to the CMA showed that Microsoft would find it commercially beneficial to make Activision's games exclusive to its own cloud gaming service.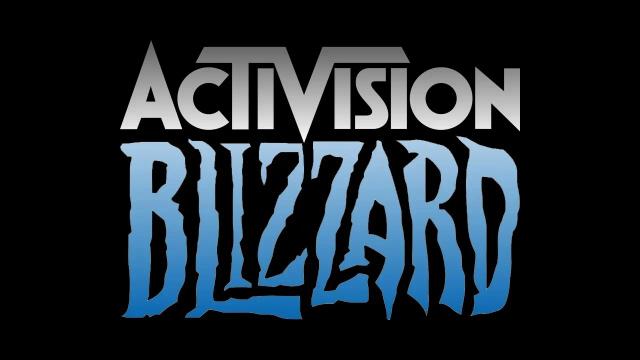 "Microsoft already accounts for an estimated 60-70% of global cloud gaming services and has other important strengths in cloud gaming from owning Xbox, the leading PC operating system (Windows) and a global cloud computing infrastructure (Azure and Xbox Cloud Gaming).
"The deal would reinforce Microsoft's advantage in the market by giving it control over important gaming content such as Call of Duty, Overwatch, and World of Warcraft. The evidence available to the CMA indicates that, absent the merger, Activision would start providing games via cloud platforms in the foreseeable future.
"The cloud allows UK gamers to avoid buying expensive gaming consoles and PCs and gives them much more flexibility and choice as to how they play. Allowing Microsoft to take such a strong position in the cloud gaming market just as it begins to grow rapidly would risk undermining the innovation that is crucial to the development of these opportunities."
The CMA said Microsoft submitted behavioral remedies to address concerns, which the regulator examined in depth. The conclusion is the proposed remedies "contained a number of significant shortcomings connected with the growing and fast-moving nature of cloud gaming services." The shortcomings included the following via the CMA press release:
It did not sufficiently cover different cloud gaming service business models, including multigame subscription services.
It was not sufficiently open to providers who might wish to offer versions of games on PC operating systems other than Windows.
It would standardise the terms and conditions on which games are available, as opposed to them being determined by the dynamism and creativity of competition in the market, as would be expected in the absence of the merger.
"Given the remedy applies only to a defined set of Activision games, which can be streamed only in a defined set of cloud gaming services, provided they are purchased in a defined set of online stores, there are significant risks of disagreement and conflict between Microsoft and cloud gaming service providers, particularly over a ten-year period in a rapidly changing market," reads the press release.
"Accepting Microsoft's remedy would inevitably require some degree of regulatory oversight by the CMA. By contrast, preventing the merger would effectively allow market forces to continue to operate and shape the development of cloud gaming without this regulatory intervention."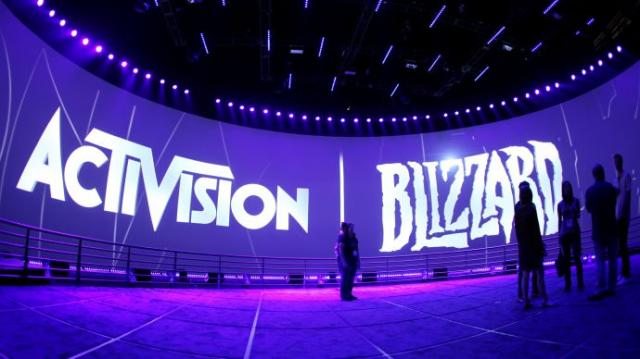 The Vice Chair and President of Microsoft Brad Smith in his own statement said that Microsoft remains fully committed to its acquisition of Activision Blizzard and will appeal the decision by the CMA.
"We remain fully committed to this acquisition and will appeal," said Smith. "The CMA's decision rejects a pragmatic path to address competition concerns and discourages technology innovation and investment in the United Kingdom.
"We have already signed contracts to make Activision Blizzard's popular games available on 150 million more devices, and we remain committed to reinforcing these agreements through regulatory remedies.
"We're especially disappointed that after lengthy deliberations, this decision appears to reflect a flawed understanding of this market and the way the relevant cloud technology actually works."
An Activision Blizzard spokesperson in a statement to GamesIndustry added, "The CMA's report contradicts the ambitions of the UK to become an attractive country to build technology businesses. We will work aggressively with Microsoft to reverse this on appeal.
"The report's conclusions are a disservice to UK citizens, who face increasingly dire economic prospects. We will reassess our growth plans for the UK. Global innovators large and small will take note that - despite all its rhetoric - the UK is clearly closed for business."
Activision Blizzard CEO Bobby Kotick in an email sent to the company said the CMA decision is "far from the final word on this deal." They will work alongside Microsoft to "contest this decision" and have "already begun the work to appeal to the UK Competition Appeals Tribunal."
"We're confident in our case because the facts are on our side: this deal is good for competition," said Kotick.
"The UK hopes to grow its leadership position in technology, and a combined Microsoft-Activision would accomplish exactly that. At a time when the fields of machine learning and artificial intelligence are thriving, we know the UK market would benefit from Microsoft's bench strength in both domains, as well as our ability to put those technologies to use immediately. By contrast, if the CMA's decision holds, it would stifle investment, competition, and job creation throughout the UK gaming industry.
"This merger is a complex process, and I know I'm not the only one frustrated by the hurdles and delays. We're accustomed to a company culture that moves quickly to accomplish big goals, so it's tough when we can't close things out at our usual energetic pace. We'll keep pressing our case, because we know that this merger will benefit our employees, the broader UK tech workforce, and players around the world.
"I'm going to do everything I personally can to advocate for us and help regulators understand the competitive dynamics in our industry. What gives me confidence is that, whether on our own or united with another company, we are one of the strongest companies in our industry, poised for continued growth, and building on our incredible IP.
"I appreciate your continued hard work and focus, and for continuing to connect and engage our players around the world. This is the best time to be in our field, and you all represent the best of our industry. We'll be sure to keep you updated on next steps as they happen."
---
A life-long and avid gamer, William D'Angelo was first introduced to VGChartz in 2007. After years of supporting the site, he was brought on in 2010 as a junior analyst, working his way up to lead analyst in 2012 and taking over the hardware estimates in 2017. He has expanded his involvement in the gaming community by producing content on his own YouTube channel and Twitch channel. You can contact the author on Twitter @TrunksWD.
More Articles