Arkane 'Looking Into' Removing Always Online Requirement from Redfall - News
William D'Angelo
, posted on 03 April 2023
/ 2,436 Views
Publisher Bethesda Softworks and developer Arkane Studios Austin in an FAQ for the open-world cooperative first-person shooter, Redfall, posted in February revealed the game would require a persistent online connection even when playing in single player.
Game Director Harvey Smith speaking with Eurogamer has said the team is "looking into" removing the always online requirement, however, he can't make any promises.
"There are two ways developers could react to that, right?" said Smith. "They could say: 'Oh, my God, you're always online. If you get on your Steam, and it's not online, you freak out. If you get on your Xbox, and you can't get the latest patch, or see what your friends are doing, you freak out. You want to be always online!' But that response, I think, lacks empathy.
"There are people who live in places where there are outages or their broadband is shitty, or they're competing with their family members, because their mum's streaming a movie or their brother's on another device. And so I think it is a legitimate critique."
He added, "We do take it with a lot of empathy. We listen. And we have already started work to address this in the future. We have to do some things like encrypt your save games and do a bunch of UI work to support it. And so we are looking into - I'm not supposed to promise anything - but we're looking into and working actively toward fixing that in the future."
Smith explained the reason for the always online requirement was for some accessibility features.
"It allows us to do some accessibility stuff," he said. "It allows us for telemetry. If everybody's falling off ladders and dying, holy shit, that shows up. And so we can go and tweak the ladder code. There are reasons we set out to do that that are not insidious."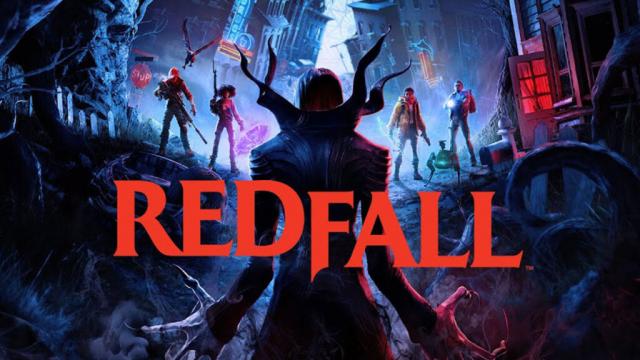 Smith did say Redfall will not have an in-game store and there will be no microtransactions. The developer does have plans to release DLC.
"There's no store in the game, and there's no microtransactions," he said. "You can find costumes and things like that in the world, those are yours.
"We do have a DLC plan - a couple of times we'll sell a bundle of stuff like guns, costumes, characters, you know, whatever. We're very excited about those things but it'll just be like DLC that you buy through Xbox or whatever. And there's the 'Bite Back' Edition [of the base game] where you get some of that stuff for free. We had that plan with Dishonoured, we have that with every game we make."
Redfall will launch for the Xbox Series X|S, PC, and Xbox Game Pass on May 2.
---
A life-long and avid gamer, William D'Angelo was first introduced to VGChartz in 2007. After years of supporting the site, he was brought on in 2010 as a junior analyst, working his way up to lead analyst in 2012 and taking over the hardware estimates in 2017. He has expanded his involvement in the gaming community by producing content on his own YouTube channel and Twitch channel. You can contact the author on Twitter @TrunksWD.
More Articles