Interview: Chris Ward of Operation Rainfall - News
Jake Weston
, posted on 30 June 2011
/ 4,521 Views
Operation Rainfall has quickly become one of the biggest and most prominent fan campaigns in gaming. Their goal: To convince Nintendo of America to localize The Last Story, Pandora's Tower, and Xenoblade Chronicles, all critically acclaimed Japanese-only games, for a North American release. gamrFeed was able to get the opportunity to speak with Operation Rainfall founder, Chris Ward, on the project's beginnings, obstacles to overcome, and plans for the future.
gamrFeed: How did Operation Rainfall get started?
Chris Ward: The movement started on the IGN forums after we heard nothing about Xenoblade, The Last Story, and Pandora's Tower at E3 2011. We kicked around some ideas of what we could do before themightyme took the initiative and got the ball rolling on a letter writing campaign. We wanted to write letters to bring the games over from Japan in a similar way letter writing campaigns had helped keep TV shows on the air. Days later, word got out that Nintendo of America rejected showing Xenoblade at E3 because thy did not want to show games they were not going to sell. Word spread quickly of our campaign, and here we are.
Where does the name "Operation Rainfall" come from?
It has a double meaning. First, it is a reference to the drought of games on the Wii in 2011. More importantly, it also refers to how a number of gamers' individual voices can swell together and reshape the landscape.
Operation Rainfall has received a ton of media support over the past few days, more-so than most game campaigns. Why do you think this is?
It is indicative of just how many people were interested in getting

Xenoblade, Pandora's Tower

, and

The Last Story

. From what I have seen in this movement, Nintendo of America has grossly underestimated the market for these games in North America. The support is also a result of gamers' frustration with the 2011 Wii drought. In our frustration, we have come together to push Nintendo. In a day and age of console wars, rampant fanboyism, and trolling "for the lulz," it is refreshing to see such a unified effort towards a very specific goal. An achievable goal. Part of the appeal of Operation Rainfall is that there is a light at the end of the tunnel for gamers. These games are done and two of them are going to receive English translations (and Pandora's Tower is rumored to make it 3/3). We just want to be able to play them. Is that too much to ask?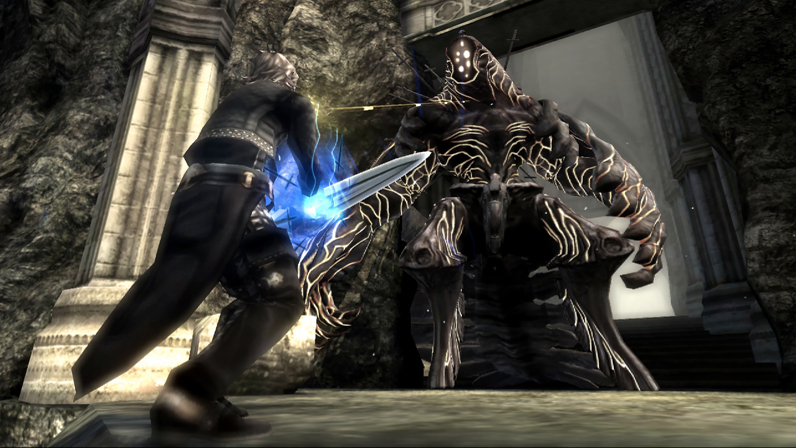 You guys seem to be focusing solely on Xenoblade Chronicles, The Last Story, and Pandora's Tower. Why only these three titles? Any other Wii titles you'd like to see released in North America?
Part of the reason for the three is selection bias. These were the games we talked about the most in the IGN Lobby, so they were natural selections. We want to add more games later like Fatal Frame 4 and others. There are a lot to mention. Maybe we can convince Nintendo to allow smaller publishers to bring them to America. But at the moment we want to keep the campaign focused on three things instead of diluting our message. As we progress we will be bringing more games into the fold.
Thanks to your efforts, Xenoblade Chronicles became the #1 in Amazon's Top 100 Game sails (Listed as Monado: Beginning of the World). Did you ever think the campaign would have this much impact?
One important disclaimer -- the preorders were not charged to customers and could be revoked or added to at any time. That said, I did not anticipate Xenoblade's ability to rocket up the charts so quickly. It got a lot of people's attention and gave Operation Rainfall some great exposure. Even Amazon, who has the ability to see who is ordering how much and whether the orders were unique, threw us their support after we kept Xenoblade at #1 for over 48 hours. I did not see that coming.
Nintendo of America has recently re-iterated that there are "no plans at this time" to localize these three titles to North America. Are you still planning to continue your campaign? How have NoA's statements affected your hopes?
We were expecting the statement Nintendo gave. We would have been happy to get confirmation for even one game, but honestly 3 games or 1 game or no games our plans have not changed. Our campaign is going forward. If anything, Operation Rainfall is even more necessary now. We have shown a large outpouring of support and literally begged Nintendo to take our money. They declined. We are going to have to push harder. We are going to have to write letters, keep contacting them and make them listen.
Both Xenoblade Chronicles and The Last Story are slated for European release, Xenoblade for later this year and Last Story for 2012. Do you think this means that the titles are likely to come to North America?

In light of [Nintendo's recent] announcement? No, not when you use the word "likely." Well, they could be coming to America via import since Nintendo seems to be encouraging gamers to import games from countries with stronger currencies. That said, if we stop pushing, there is no way the games get sold domestically in North America. So we must keep pushing.
And even if the games do not come over, at least we can let Nintendo know that they are losing credibility fast. They promised to appeal to the "core" gamer. How can we trust the WiiU to do that in 2012 when Nintendo of America will not support core gamers in 2011? Nintendo of America says they want to give gamers different experiences, yet they highlight sequels and shooters at E3 that are already coming to other systems. Meanwhile, they deny American gamers the chance to play high quality Wii exclusive new IPs. There is a growing credibility gap between Nintendo and its core audience, and we need to let them know.
If Operation Rainfall is successful, do you plan on campaigning for any more games? Games for other platforms, such as the DS and PlayStation 3, that have yet to come to America, perhaps?

The plan is cultivate a dialogue with Nintendo in order to lobby for localization of other games that have been locked away overseas in one region or another. It would be great to be able to grow big enough to be able to lobby other publishers too. But we have to take care of the work that is in front of us first: building the campaign in light of Nintendo's initial 99% rejection. After all, it takes a lot of rain to make the flood.
gamrFeed would like to thank Chris Ward and the rest of the Operation Rainfall campaigners for their hard work. More information can be found at http://oprainfall.com/
More Articles