Monster Hunter Generations Ultimate (NS) - Review
Ben Dye
, posted on 11 September 2018
/ 3,507 Views

There's no sugar coating it - Capcom's Monster Hunter Generations Ultimate is a gruelling experience. Those expecting this to be even remotely similar to the more western-oriented, accessible, open world sibling available on other platforms will be extremely disappointed in what they find here. On the flip side, series stalwarts will probably revel in its obtuseness and complexity. If you fall into the latter group then you may find that this review is not to your tastes.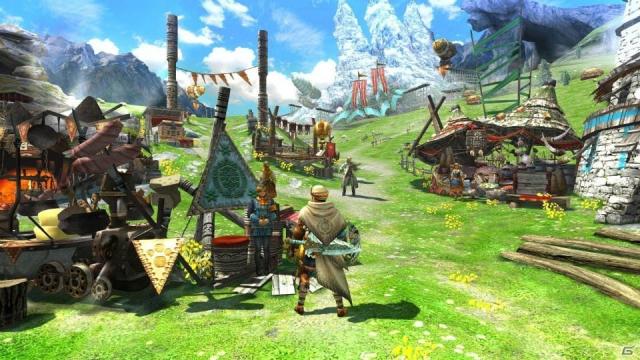 Are you still here? Then on we go! Unfortunately I had a completely miserable time playing Monster Hunter Generations Ultimate. I spent four or five hours alone trying to get used to the horrible controls, annoying niggles with weapons losing power in the midst of battle, and a host of other inconveniences. This was not designed to be a fun game, but rather one that you feel immensely proud of yourself for overcoming when you finally do manage to defeat a large monster, no matter how many hours or countless attempts it takes to achieve.
One of the more annoying aspects of the combat system, other than the controls, is the fact that if you 'faint' then you may lose track of the creature you've been fighting, and thus lose any progress you've made towards slaying it (causing you to have to abandon the quest and start over; something that happened more times than I care to remember). Another annoyance is weapon dullness. Apparently, taking five or so swings at a beast somehow dulls your sword, and you're then forced to either keep fighting the boss until it runs or try and squeeze in seven or so seconds of uninterrupted sharpening of your weapon, which is hard to do with little minions running about attacking you from all sides.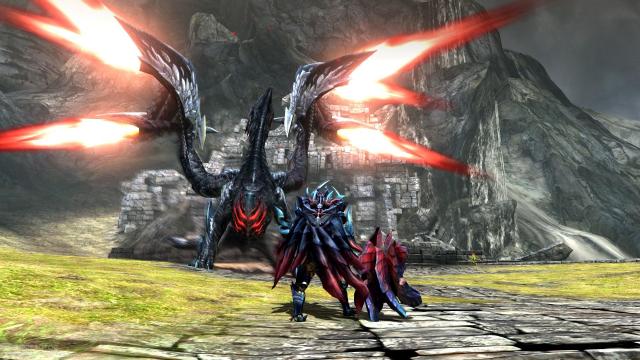 To make matters worse, Monster Hunter Generations Ultimate is a visually upgraded version of a 3DS game, making it graphically lacklustre for a Nintendo Switch title. It also lacks a story; the whole point of the game is merely to accept new quests, beating them by collecting or slaying a number of enemies or defeating larger monsters (all of which requires a lot of grinding). As you progress through quests and beat the more important ones, you'll unlock even tougher quests, but that's about it as far as narrative progression is concerned.
Monster Hunter Generations Ultimate is highly instanced and has very limited movement and allied minion controls, which makes it somewhat reminiscent of a game from the mid-2000s (a likely hold-over from its 3DS origins). Player dependency on items in combat is also a bit too extreme. Usually, when fantasy replaces real-world logic in a video game, it is done so in order to enhance the experience, because the real world has annoying limitations. In this title, I would've preferred real-world limitations over the in-game limitations; I wouldn't have to sharpen my sword after attacking something a few times that way, and I wouldn't have to eat ten pounds of food in a five minute-long fight in order to stay alive.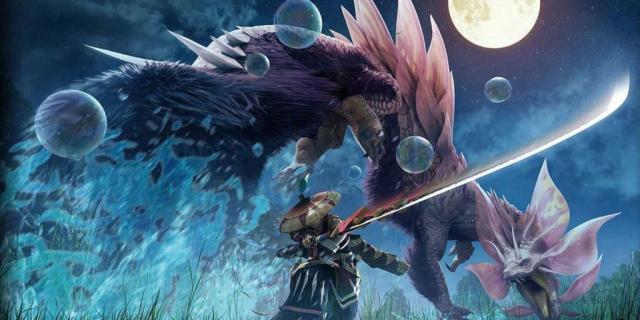 On the upside I was pleasantly surprised by how quickly the zones loaded. Going from village to village and then into a hunt doesn't take a whole lot of time and so naturally compliments the Switch's portability. I also really digged the soundtrack, which is usually an important part in my forming an emotional connection with a game. Finally, the multiplayer is a boon, allowing people to team up with each other on specific hunts.
But despite these positives I simply didn't have fun playing through Monster Hunter Generations Ultimate. Look, I get it; the Monster Hunter series is a mega-franchise that has achieved incredible commercial success and it has a very hardcore fanbase, but try as I might I just couldn't get into this particular entry; I found it to be frustrating bordering on the maddening, inaccessible, and unenjoyable.
This review is based on a digital copy of Monster Hunter Generations Ultimate for the NS, provided by the publisher.
Read more about our Review Methodology here
More Articles