Runbow: Satura's Space Adventure (WiiU) - Review
Evan Norris
, posted on 15 April 2016
/ 6,123 Views
When asked to compile a list of great Wii U exclusives, what games come to mind? Mario Kart 8? Super Smash Bros.? Splatoon? Few would mention the color-coded indie platformer Runbow in the same breath as those blockbuster games. Yet it deserves similar praise. With far fewer assets and a much lower budget than many of Nintendo's first party efforts, Runbow stands today as one of the better Wii U exclusives, a game that can be enjoyed alone or with friends.
To celebrate its success, developer 13AM Games this week released a suite of paid and free downloadable content which offers new costumes, music, and a brand new extension to the Runbow campaign. The suite includes four costume/music packs, the campaign extension "Satura's Space Adventure", and, for free, a new character: Lilac, everyone's favorite anthropomorphic dragon from Freedom Planet.
The new costumes and music are nice, but mostly cosmetic. Each costume/music pack is priced at either $1.99 or $2.99. The real prize, however, is Satura's Space Adventure, which retails for $6.99. It features 36 campaign levels, 13 multiplayer maps, two new costumes, and a new boss battle. And, just like the original campaign, it's stuffed with clever and creative plaforming mechanics.
In the new campaign, players step into the shoes of Runbow's femme fatale Satura, who's pulled into an extraterrestrial adventure. As in the base game, each stage within the new campaign is coded either green, yellow, or red, to denote difficulty level. Some green stages are too easy, but in general the game finds a good level of difficulty. After completing each stage, players are scored based on their performance. This boosts the replay value of Runbow's DLC tremendously.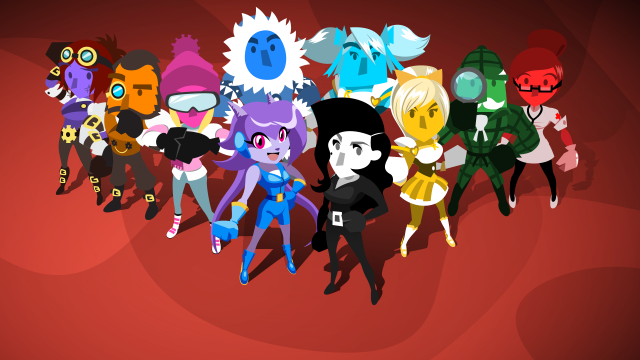 Although Satura's Space Adventure is short (it could be finished in one to two hours), it's great fun while it lasts. Each stage has its own unique theme or hook, some of which outdo even the original Runbow. Because of the outer space theme, stages focus heavily on portals, upside-down gravity, and low gravity space walks. Even the stage names demonstrate a clever twist on science fiction. They include "Fatal Frontier" and "Klaatu Barada Runbow".
For Runbow veterans, the new DLC campaign is a great way to jump back into the rainbow universe of one of the Wii U's premier platform games. For those unfamiliar with the game, it's a perfect way to get started. The campaign is short but sweet and, thanks to its scoring system, high in replay value. A few stages are effortlessly easy, but the majority present a challenge, even for veterans.
This review is based on a digital copy of Runbow: Satura's Space Adventure for the WiiU, provided by the publisher.
Read more about our Review Methodology here
More Articles