VGChartz's Overall Game of the Year 2015 - Article
Karl Koebke
, posted on 13 January 2016
/ 9,269 Views
2015 has been a good year for gaming. Some on staff have argued that it was a disappointment, but when I look back I see such diverse releases that I can't help but feel there was something for almost everyone this past year.
Nintendo fans got a stellar new IP from the company in a genre altogether new to them, while fans of smaller titles had everything from story-driven tear jerkers to highly competitive internet phenomena. Established franchises like The Witcher, Metal Gear Solid, Fallout, and Halo all shone brightly and From Software created a superb new Dark Souls-type offshoot franchise. You can't ever please everyone, but 2015 took a reasonable crack at doing so.
The Nominees:
Splatoon
Ori and the Blind Forest
Rocket League
The Witcher III: Wild Hunt
Metal Gear Solid V: The Phantom Pain
Bloodborne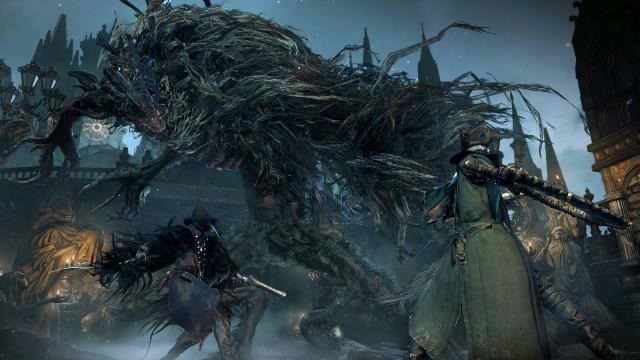 Halo 5: Guardians
Fallout 4
And the Winner is...
Rocket League


Community's Choice - Bloodborne (23.8% of the votes)
Amongst all those fantastic games listed above, it's a smaller title where the goal is to get a ball into the back of a net using remote controlled, rocket-propelled cars that won our staff over. It's not the prettiest of the bunch, and there's no narrative to pull at your heart-strings, but it has by far the most addictive gameplay we've had the pleasure of experiencing this year.
In a testament to the under-acknowledged greatness of its long winded predecessor, Supersonic Acrobatic Rocket-Powered Battle-Cars, Rocket League took an established but unique gameplay mechanic and polished everything around it. The final product is something that has been a mainstay amongst staff for months. We love the gory vistas and tough encounters of Bloodborne, the chaotic fun of Splatoon, and the engrossing setting of The Witcher III, but it's the pure, unadulterated fun of Rocket League that ultimately won us over. Rocket League is our official Game of the Year for 2015.
Previous Winners:
2014 - Super Smash Bros. for Wii U
2013 - Super Mario 3D World
2012 - Journey
2011 - The Elder Scrolls V: Skyrim
2010 - Mass Effect 2
2009 - Uncharted 2: Among Thieves
2008 - LittleBigPlanet
2007 - BioShock
More Articles