Best Indie Game of 2015 - Article
Evan Norris
, posted on 07 January 2016
/ 4,877 Views
It's amazing what indie games can do. With relatively small budgets and staff, indie developers often manage to produce gameplay experiences that are as good, if not better, than many big-budget blockbuster titles. In 2015 we saw plenty of worthy contenders for best indie game of the year, and everyone got in on the action, from Xbox One, to Wii U, PlayStation 4, and PC users.
We saw throwback RPGs, tactical shooters, party games, action platformers, and sports games. Picking a winning game from so many different genres and experiences wasn't easy, but at long last we decided on a worthy champion.
The Nominees:
Undertale
Rocket League
Ori and the Blind Forest
Runbow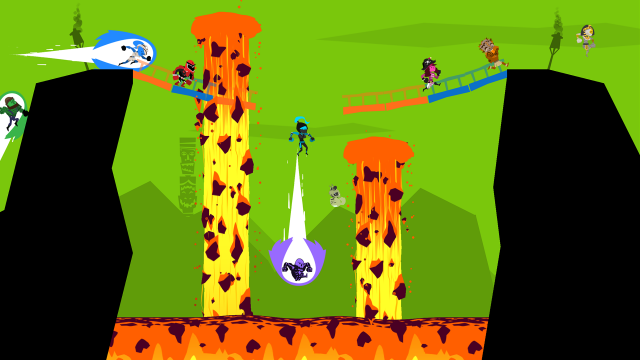 Not a Hero
And the Winner is...
Rocket League


Community's Choice - Rocket League (31% of the votes)
With a bizarre premise - playing soccer with rocket-powered cars - and easy-to-learn controls, Rocket League, at first glance, doesn't seem like something that would be worthy of winning the best of anything. But those accessible controls mask a deeply tactical game and that premise, strange as it is, is surprisingly effective and addictive. When the game launched in July on Windows PC and PS4, hundreds of thousands of gamers - VGChartz staff included - fell in love with this physics-based vehicle soccer game in a way that they hadn't with its 2008 predecessor, Supersonic Acrobatic Rocket-Powered Battle-Cars.

With plenty of online and local multiplayer options, as well as a constant helping of new content (both free and paid-for), Rocket League will no doubt continue to remain popular throughout 2016. Congratulations to Psyonix for striking gold with Rocket League; our pick for best indie game of 2015.
More Articles