Why Xbox One is Still a Tough Sell for Multi-Console Owners - Article
Evan Norris
, posted on 25 June 2015
/ 12,110 Views

Right now, Microsoft, in collaboration with select retailers, is offering a generous deal for prospective Xbox One owners - buy an Xbox One (with Halo: The Master Chief Collection or two Assassin's Creed games) and get a free retail game. Potential buyers can choose from a long list of games which includes Batman: Arkham Knight, Elder Scrolls Online, and The Witcher 3: Wild Hunt. Depending on which bundle you choose, that's as many as five games and a current-gen system for $400. Not bad at all.
Yet I'm unmoved. Despite this generous offer and despite Microsoft's strong showing at this year's E3, I'm reluctant to invest in the Xbox One ecosystem. Why? Well, there are several reasons. But the most important, by far, is what I already own.
As someone who owns a PS4, an Xbox 360, and a computer capable of playing most current-gen software, the Xbox One is - and has been since its inception - a redundant piece of hardware. The fact is the majority of must-play games on Xbox One are available on PS4 (and vice versa). Just take a look at the eligible games in this latest Microsoft promotion: Arkham Knight, Wild Hunt, Elder Scrolls Online, Mortal Kombat X, Destiny, Grand Theft Auto V, Far Cry 4, Dragon Age: Inquisition, etc. They're all playable on PS4. In some instances they even look better on PS4 and/or come with exclusive content.
To be fair, there are many Xbox One games that cannot be found on PS4. But for the most part they can be played on PC and, in some cases, the Xbox 360. Titanfall, for example, has a PC and an Xbox 360 version. Critical darling Ori and the Blind Forest has a PC version and an upcoming Xbox 360 version.
Even The Master Chief Collection (MCC), although technically exclusive, can be played on Xbox 360 in its component parts - although, of course, those individual games lack the cohesion, versatility, and various upgrades found in the Collection. There are some important Xbox One true exclusives, including Forza 5 and Sunset Overdrive, but these alone struggle to justify an expensive purchase.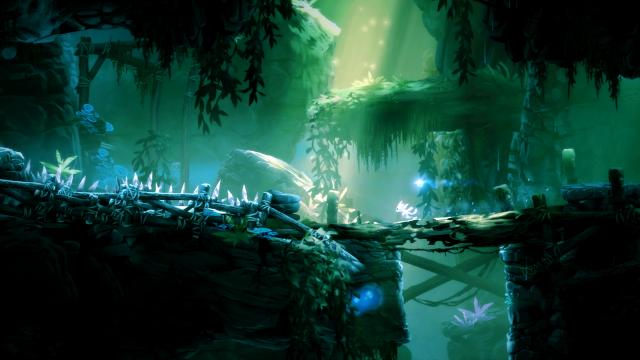 So, that's the past and the present. What about the future? Microsoft's presentation at E3 proved that the future is potentially bright, but there are still many question marks. 343 Industries, which mismanaged the online multiplayer of MCC and delivered a sub-par Halo experience with Halo 4, has yet to prove itself as Bungie's heir apparent.
The Coalition (formerly Black Tusk Studios), which is working on the next Gears of War title, is unproven. Lionhead Studios is developing a free-to-play Fable game that will also be available on PC. And Rare, working on Sea of Thieves, a pirate-themed multiplayer game also planned for PC release, is 15 years removed from its glory days.
Among these upcoming first party games are several interesting second and third party games, including Rise of the Tomb Raider, a timed exclusive; Inside, a timed exclusive; Below, a timed exclusive; Cuphead, which will launch on the Xbox One and PC; ReCore; and Scalebound. These last two, especially, are attractive prospects. ReCore, developed by Keiji Inafune (Mega Man) and Armature Studio (including ex-Retro staff who worked on Metroid Prime), has talented developers behind it.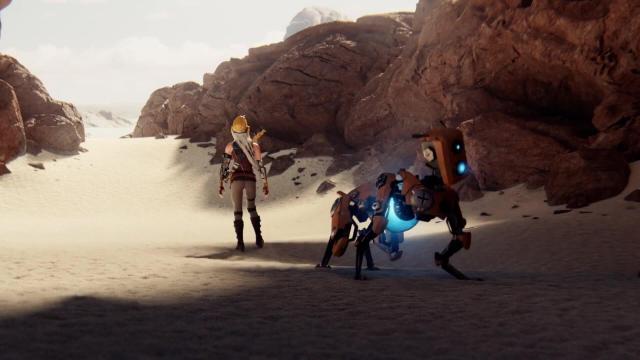 So too does Scalebound, which is being developed by Platinum Games, one of the most creative and dynamic studios in the industry. But no one outside of a handful of developers and high-ranking staff has any idea how they will play. All we've seen as fans are CGI trailers. That's not enough to make a leap of faith, especially after the Xbox One exclusive reboot of Phantom Dust, which debuted one year ago at E3 2014 with a CGI trailer, has now entered development limbo and has no active developer.
So, as the owner of a PS4, PC, and Xbox 360, I cannot justify spending $350-400 on a system that supports 1) third party content that plays and, arguably, performs better elsewhere; and 2) first party software produced by inexperienced and/or unreliable studios. Nor do I fully trust CGI trailers, even if the people responsible for the games in question are geniuses in the field.
Now, if I owned none of the above, the Xbox One would be a much more attractive proposition. As an Xbox One owner I could play games like Halo, Dragon Age, Tomb Raider, Gears of War, The Witcher, and Forza - plus a bevy of "indie" games - on a single console. Moreover, with backwards compatibility recently announced, dozens of Xbox 360 games would be playable on my Xbox One.
The reality, however, is that I already do own several other systems, and these play host to most of the multiplatform third party content available on Xbox One along with their own deep libraries of exclusives.
So what can Microsoft do to attract multi-console owners like me? Well, for starters, it can invest in "true" exclusives - games that can be played only on the Xbox One. If I want to play Titanfall I don't need to buy an Xbox One. If I want to play Dead Rising 3 or Ryse: Son of Rome I don't need to buy an Xbox One. If I want to play Rise of the Tomb Raider at launch I do need to buy an Xbox One, but if I practice patience the game will probably show up on a system I already own a few months down the line.
Secondly, Microsoft should build up its first party studios, staff them with the best minds in the industry, and manage them wisely. 343 Industries has been a middling caretaker of the Halo franchise. The Coalition has been named and renamed, pulled from a brand new project and redeployed to Gears of War. Rare's IPs, outside of Killer Instinct and a 30-game compilation announced at E3, continue to collect dust. And Lionhead, in the last three years, has developed four games in the Fable series (an Xbox Live Arcade game, a Kinect title, a remaster, and, due out this year, a free-to-play game).
Even the usually reliable Turn 10 faced criticism earlier this generation when Forza 5, which was probably rushed for the Xbox One launch, was deemed by some critics and fans light on content and heavy on microtransactions.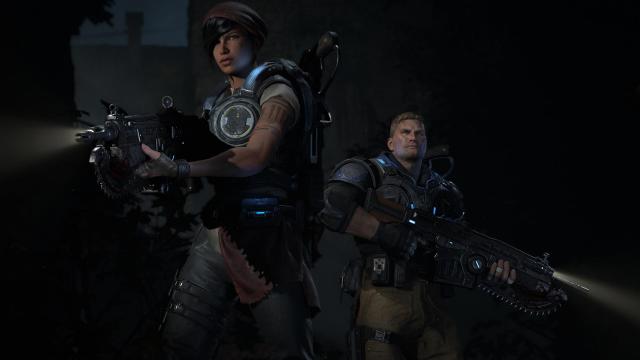 Microsoft has a fortune at its disposal. It's one of the world's most valuable companies. It owns several studios and a laundry list of beloved IPs. And while the Xbox division is far from its most important or most profitable, Microsoft would win over many more fans, myself included, if it brought those resources to bear on Xbox One.
That doesn't mean buying timed exclusivity. It means investing intelligently in first party studios. It means creating (and maintaining) meaningful partnerships with third party studios. Without breaking the bank and without relying too heavily on short-term, one-off deals, Microsoft needs to bring irresistible video game content to Xbox One, and it needs to keep it there. Until it does, Xbox One will remain a tough sell for multi-console owners.
More Articles