Overall Game of the Year 2013 - Article
Karl Koebke
, posted on 11 January 2014
/ 8,347 Views
It's been quite the year for gaming. Two new consoles have released with all the hype and hubbub that goes along with that, but perhaps not enough of the great exclusives that demand their purchase. The Wii U, meanwhile, is struggling to garner consumer backing but has brought the heat as far as games are concerned. Pokemon X & Y was the series' first true foray into 3D, topping off a great year for 3DS software. And Tearaway showed that all those unique PS Vita functionalities can be put to good use. All in all it's been a great year, and next year looks to be just as fun.
Note that in order for a game to be considered for overall game of the year it had to win one of the platform awards.
And now that the preliminaries are out of the way, on to the main event...
The Nominees Are:
And the Winner is...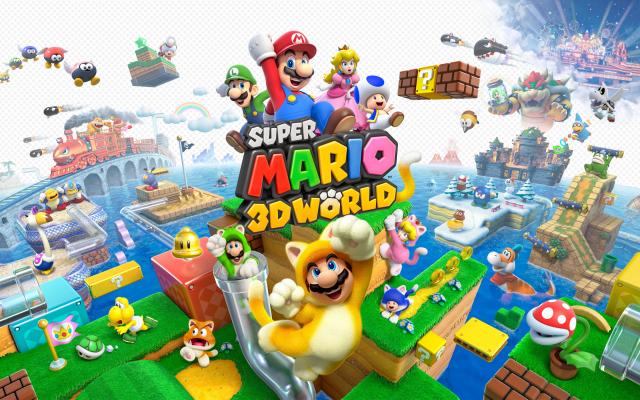 Runner-up
It was a close battle between these two giants of the gaming world, but the chubby plumber just barely ekes out another victory for Nintendo this year. Not only is this the first current (new) gen console game to win our award for the best game of the year, but it's also quite a stunning comeback after a lacklustre original reveal. When we first saw Super Mario 3D World it looked incredibly uninspired, like it would be the first 3D Mario game in quite a long time to disappoint. As further videos came along excitement increased until the final release allowed the true quality of this title came into focus. I haven't seen a turn around from initial reveal to final release like this since Demon's Souls.
Super Mario 3D World is a true joy to play, with the best co-op play we've seen in a 3D platformer and a new batch of interesting additions to the tried and true formula that is Mario platforming. When it was all said and done one wonders why we ever doubted Nintendo's 3D Mario chops in the first place. If you have a Wii U this is the perfect game to get for it, and if you don't this is just one more reason you should consider purchasing the console. Super Mario 3D World is gamrReview's Game of the Year for 2013.
More Articles
There are no comments to display.