Best Remake, Remaster or HD Collection of 2014 - Article
Xavier Griffiths
, posted on 07 January 2015
/ 4,287 Views
Have you ever experienced déjà vu? Have you ever experienced déjà vu? You may have had this feeling if you were following the gaming news in 2014 because some of the most anticipated and talked about titles of the year were actually updated renditions of games from past years.
Love them or hate them the trend of publishers pumping out remakes, remasters, and compilations of their most popular vintage software shows no signs of slowing down. 2014 gave us many good reasons to revisit some of our favorite modern classics. Here's a taster.
The Nominees Are: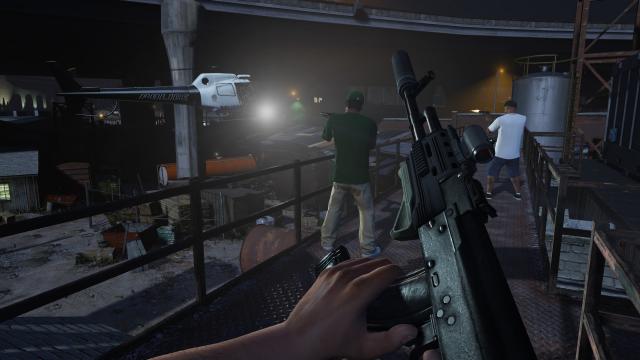 Halo: The Master Chief Collection
And the Winner is…
Not content with hogging all the critical praise and topping the sales chart last year, Rockstar Games decided to do it again this year by releasing their LA-inspired crime opus Grand Theft Auto V on the PlayStation 4 and Xbox One. The crisp 1080p visual upgrade and bevy of added details make Los Santos feel like a brand new city to explore/terrorize.
The ability to play the game completely in first person mode is also a huge step forward for the free-roaming franchise. Grand Theft Auto V was stellar when it first debuted yet feels even more pristine with this remaster. With a PC release still pending (hello mod support), GTA V is sure to be a game we keep playing and talking about for years to come.
More Articles
There are no comments to display.