Aokana: Four Rhythms Across the Blue Headed West for the Switch - News
William D'Angelo
, posted on 23 July 2019
/ 401 Views
Aokana: Four Rhythms Across the Blue will be getting a release in the west for the Nintendo Switch now that the Kickstarter campaign for the English physical edition has reached the €80,000 stretch goal.
"Yesterday we reached stretch goal #6!" publisher NekoNyan said. "When we first launched this Kickstarter we never expected we'd hit €80,000! And now here we are with a Nintendo Switch version of Aokana in the works."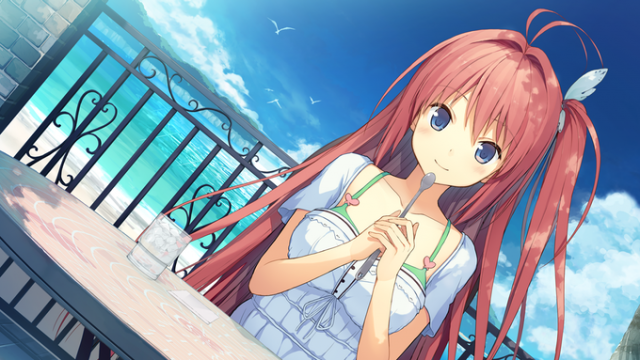 Here is an overview of the game:
In a world where flying through the sky is as simple as riding a bicycle, the sport "Flying Circus" is all the rage.
Following the discovery of anti-gravitons, special shoes that allow an individual to fly, Anti-Graviton Shoes, took the world by storm.
And with the Grav Shoes came an entire new world for people to explore. Not long after, that revolution in technology gave birth to a brand new sport, Flying Circus, which used the shoes to make players compete in the open sky.
Masaya Hinata, who was once considered a prodigy, turned his back on Flying Circus after suffering a crushing defeat, although there was also another reason…
However, his former passion is reignited while teaching the new transfer student, Asuka Kurashina, how to fly.
This time, Masaya chooses to enter the world of Flying Circus not as a player, but a coach. Sometimes fighting, and at other times encouraging each other, he and his team decide to challenge the top student athletes in Japan.
Now, with Asuka by his side, how high will he be able to fly?
This is a love story about those who met through the sky, as well as the friends who surround them.
Characters
Asuka Kurashina – An eternally upbeat, painfully honest transfer student. She's also an exceedingly polite girl, who's always respectful, no matter who she may be talking to. Brimming with curiosity, and packed with a can-do attitude, she'll do everything she can to achieve her goals. And once she gets into something, she'll never give up!
Misaki Tobisawa – Masaya's classmate, who is blessed with exceptional talent. Plus, she's a massive glutton. She's the kind of girl who always does as she pleases, which leads others to think of her as an airhead. However, she takes great care of her grandmother, who she's extremely attached to, and has been absorbing her worldly wisdom since a young age.
Masahiro Arisaka – A tiny gamer girl who's a year younger than Masaya. Masahiro is a very adorable, peppy energizer bunny who always speaks her mind. She respects Misaki to the point where she follows her around 24/7.
Rika Ichinose – An honors student who puts up a brave front. She becomes Masaya's neighbor after her family's move. On the outside, she appears to be a perfect student who can handle everything on her own, but she's actually quite stubborn and is unable to share her true feelings.
---
A life-long and avid gamer, William D'Angelo was first introduced to VGChartz in 2007. After years of supporting the site, he was brought on in 2010 as a junior analyst, working his way up to lead analyst in 2012. He has expanded his involvement in the gaming community by producing content on his own YouTube channel and Twitch channel dedicated to gaming Let's Plays and tutorials. You can contact the author at wdangelo@vgchartz.com or on Twitter @TrunksWD.
More Articles
There are no comments to display.