Eastasiasoft Interview - Physical Publishing, Vita Support, and Rainbow Skies - Article
Adam Cartwright
, posted on 16 October 2017
/ 2,698 Views
While other companies may have blown the doors open in terms of physical publishing on Vita, eastasiasoft has definitely done it in the most style, with beautiful limited edition boxes packed full of goodies. The company is also a great supporter of the Vita with its software, ranging from the RPG Rainbow Skies to the shooter Söldner-X 2.
Continuing a string of interviews I've recently been able to hold, I was given the chance to speak to eastasiasoft about its recent shift into physical publishing, its impressive back-catalog of Vita titles, and the up-coming strategy RPG Rainbow Skies.
First off, tell me a little about your company's history! When were you formed and what were your aims at that time?
Eastasiasoft was formed in early 2007, so we've been around for more than 10 years now. The company was founded by a few people with a passion for classic games, particularly shoot 'em ups. The first game we worked on was Söldner-X: Himmelsstürmer. It was originally made for PC, but the PlayStation team approached us early on during development and convinced us to bring the game to PlayStation 3. This was a really exciting moment for us. Back then it was a lot harder for small teams to publish their games on console. You could say it was still the early days of the indie scene.
How does the corporate structure work at EAS? Do you have any development teams or do you solely work with partner teams like Sidequest Studios?
SideQuest Studios is our main development partner, working on most of the IPs that we own, including the Söldner-X franchise, Rainbow Moon and currently Rainbow Skies. We have done a few developments in-house, most notably Lost Sea, which was released on a number of platforms last year. After Lost Sea, we shifted our focus towards publishing and our small team in Hong Kong has been restructured accordingly. Since then we have partnered with a number of talented developers to bring their games to Asia, digitally as well as physically.
Your work seems predominantly focused on Sony platforms. Is there any reason for this? Do you find Sony to be an easy company to work with?
Good question. As mentioned before, Sony has supported us early on, which is probably one of the reasons we have been loyal PlayStation supporters. They are definitely great to work with and we have gained a lot of experience shipping a number of PS3, PS Vita and PS4 games over the years, so we are feeling very much at home on PlayStation platforms. However this doesn't mean that we aren't evaluating other platforms. From a consumer perspective, competition is great and we won't rule out eastasiasoft games on Xbox or Nintendo platforms in the future.
You committed to the Vita in 2013 with an excellent port of Rainbow Moon. What was the reason for supporting this platform?
A number of reasons convinced us to support the Vita. As big fans of the PSP, it was amazing to see an updated and much more powerful Sony handheld. Despite the growing smart phone competition, a lot of people believed in the Vita. It was almost as powerful as the PS3, had dual analog sticks and a large touch screen. In addition, there was such big fan support early on. Whenever a new PS3 game was announced on the PlayStation Blog, there were always people asking for Vita ports.
A lot of fans approached us too and we were just looking into supporting new platforms. We fell in love with the Vita and our games seemed to be a great fit, so we started porting our engine, which opened the door for Rainbow Moon and later Söldner-X 2 on Vita.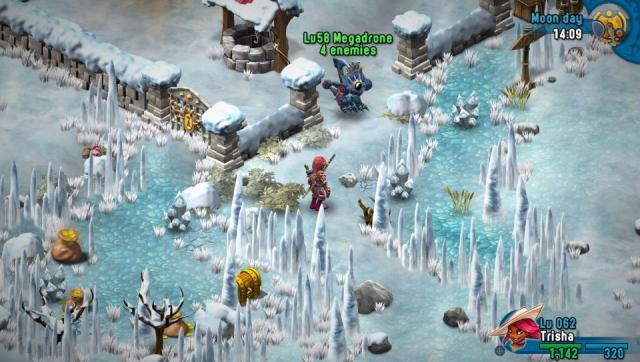 In the west the Vita is seen as a niche device with a small userbase, while in Japan it has seen more success. How is the device perceived in the rest of Asia?
I'd say the Vita was relatively successful in the rest of Asia. Maybe not as successful as in Japan, but at least you can still find the Vita and Vita games in most game shops over here. Since the Nintendo Switch was released, the Vita seems to be struggling a bit more as people are keen to adopt new technologies and Nintendo has a great lineup, including Monster Hunter, which is an extremely popular IP in Asia. Just speaking about Asia, I think the lack of a good Monster Hunter game on Vita has hurt the popularity of the device a lot.
Has Sony's abandonment of the platform ever discouraged you from developing for it, or has it encouraged you to service a neglected userbase?
It's definitely been more of an encouragement. The Vita has a strong fan base and people are asking for games. As a small developer/publisher, it's dangerous to flow with the stream. You need to look out for niches and opportunities with less competition. As long as people are buying Vita games, we don't see any reason to stop supporting it.
You have recently begun publishing physical games in Asia in partnership with Play-Asia. What was the reason for breaking into this market?
We've been looking into physical releases for a very long time, especially for our own IPs. Without going too much into detail and potentially violating NDAs, the opportunity wasn't given to us for quite some time.
I think that the overall movement of the indie scene and the acceptance of non-AAA games on consoles, have finally made it easier for smaller companies like us to be accepted as physical publishers. Since we shifted our focus towards publishing in 2016, it was a natural fit to make our games available not only digitally but also physically.
Fans have been complimentary of your boxed products, noting the quality feel and legion of extra items included for a relatively cheap price. Has this feedback encouraged you regarding future releases?
Yes definitely. We are putting a lot of love and passion into our physical releases, so it feels really great to be complimented on our products. We are going to raise the bar even further in the future as we have a couple of releases coming up with added art books, maps, and potentially even more extras.
How successful have the first few Vita releases been for you so far?
So far we have been satisfied with the sales. Söldner-X 2 wasn't an easy product for us. It was extremely challenging to get the game running on the Vita at 60fps and the port took a lot longer than we originally planned.
Digital sales were lower than expected with more than half of the downloads coming from Cross-Buy purchases, which didn't generate any revenue. We were losing a lot of money during that time and are very grateful that we were able to turn things around thanks to additional sales coming from the physical releases.
Regarding Tachyon Project, so far it has done slightly better on Vita compared to PS4, which is encouraging. We were hoping for slightly better sales, but for us it's still a process of building our brand. We are confident that the game will sell out over time, especially once we have launched more Vita games.
You recently announced partnerships with Rainbite and Behind the Stone to bring its Vita-exclusive titles Reverie and Sir Eatsalot to Asia, with physical releases to boot. How did these agreements come about?
We have been in touch with Behind the Stone for quite some time as they originally pitched us Sir Eatsalot, looking for publishing opportunities. We kept an eye on the development as we really liked the art style. When we shifted our focus towards publishing last year, it was actually one of the first games that we signed.
Reverie was another title that we came across a while ago. As big fans of the old Zelda games, it immediately stood out and we felt that it's been flying under the radar for some time. We reached out and Rainbite was extremely kind to send us a playable demo build. We absolutely fell in love with Reverie right away. It doesn't only have a very charming art style, but is really a lot of fun to play. We are very excited about this opportunity and can't wait for the final release.
Do you have further Vita-publishing partnerships to come beyond this?
Yes. Apart from the already announced Rainbow Skies, Reverie and Sir Eatsalot, we have a handful of Vita games in the pipeline for 2017 and early 2018. Most of them are games not currently released. We are also going to release an Asian physical version of Rainbow Moon once Rainbow Skies is out.
Physical releases can provide a safety net for developers to recoup costs with extra sales they may not otherwise have had. Have you been able to leverage this to convince any studios to develop a Vita version of an upcoming release when they weren't considering it previously?
Yes. Semispheres is a good example as we tried to convince the developer to work on a Vita port. The Vita seemed such a great fit for the game.
I wish I could talk more about this, but we have a few other titles coming soon where we actively encouraged the developers to bring their game to the Vita. In fact, we were even offered worldwide exclusive rights (digital/physical) for some of these games. We hope to share more in the near future.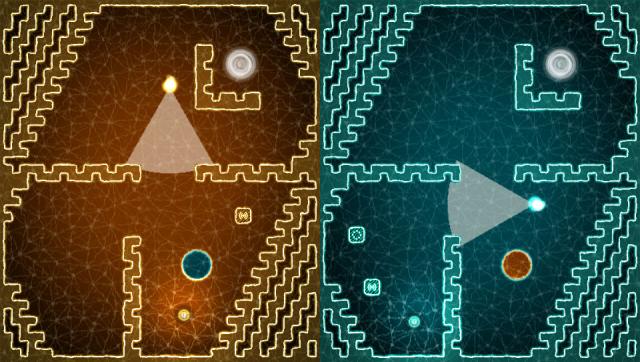 Are there any dream games you would love to publish a physical version of?
There are quite a few, but I want to keep them secret for now.
Generally speaking, we are hoping to publish more games from developers in Japan and the rest of Asia. We actually have signed a few of them recently, which we are quite excited about.
PlayStation Vita is known to have a niche but dedicated fanbase. How important is fan feedback in shaping your future products?
We are targeting a niche audience, so fan feedback is extremely important. If you have any feedback or suggestions, the easiest way is to send us a message on Twitter @eastasiasoft.
In 2016 you released a game named Lost Sea for PC, XB1, and PS4. Is there any particular reason this title didn't release for Vita?
All of our IPs are extremely polished from a technical point of view. Rainbow Moon, Söldner-X 2 and Rainbow Skies all run at 60fps and native resolution.
Lost Sea was developed in-house and made in Unity. While the game runs very well on PS4/Xbox One, a lot of changes would have been necessary for the game to run decently on the Vita. This means potentially getting rid of several post-processing effects and lowering the frame rate from 60 to 30fps. It's something that we didn't feel very comfortable with, which is why we eventually decided not to bring the game to the Vita.
Also it has to be added that Lost Sea wasn't planned or announced for Vita in the first place, so it wasn't a cancellation.
Are there any plans to bring the original Soldner X to Vita?
Unfortunately no. The code base is extremely old, which makes it quite hard to port the game. At the same time we believe that Söldner-X 2 is the better of the two Söldner-X games, so it might struggle sales wise.
Your current project is Rainbow Skies - how is development progressing and have you faced any Vita-specific challenges?
We are constantly making progress and have reached the final stage of development. We are currently working on the final balancing, localization and porting tasks. Our engine is quite well optimized, so we can promise that Rainbow Skies will run well on the Vita at 60fps and native resolution. However we made a number of changes to the engine over the last 1-2 years, which currently need to be implemented in the Vita version. The Vita port is one of the remaining tasks left to do.
What changes have you made to ensure the game remains unique when compared to Rainbow Moon?
That's a lot and would probably exceed the purpose of this interview. Think of the Rainbow series as a franchise, like for example Final Fantasy, just on a smaller scale. Rainbow Skies is a completely new game, but still part of the Rainbow franchise.
So there's a completely new world, new characters, new monsters, new dungeons, etc. In terms of gameplay it is still similar but a lot features have either been added or improved. Some of the notable new features are monster breeding, combo attacks, a new dialog system, lots of new quest types, a new character upgrade system, a new difficulty level system, a new fishing mini game, and a lot more.
On top of that, Rainbow Skies will be playable in English, French, German, Spanish and Italian.
What is the estimated length of the game? Will it have even more content than Rainbow Moon?
In terms of overall content, the game is a lot bigger than Rainbow Moon. There will be more visual and gameplay variety, more monsters, more dungeons, a lot more side quests and a more interesting storyline. Just recently we started working on the localization and realized that Rainbow Skies is about three times bigger than Rainbow Moon in terms of English source words.
However, in terms of length, we have taken a slightly different approach. Rainbow Skies can be played in different ways. If you just want to play through the game, you can probably complete the main story in less than 30 hours. However if you want to take your time, get lost in side quests, breed monsters, hunt for treasures and enjoy the end game content, you can easily get 100-150 hours or more out of Rainbow Skies.
Will the title be PSTV compatible?
Yes.
Are there any genres you're yet to tackle that you'd like to in future releases?
That's hard to answer at the moment. For the time being, we are 100% focused on Rainbow Skies and haven't decided what's coming next.
Finally, two questions I'm asking everyone: What are some of your favourite games you've played on Vita?
Oh, I've enjoyed so many of them. Some of my favourite Vita games are (in alphabetical order):
- Child of Light
- Danganronpa 1&2
- Digimon Story CyberSleuth
- Dragon Fantasy: The Black Tome of Ice
- Dragon Quest Builders
- Final Fantasy X HD Remaster
- Hatsune Miku: Project Diva series
- IA/VT: Colorful
- The Legend of Heroes: Trails of Cold Steel 1&2
- La Mulana EX
- Muramasa Rebirth
- Odin Sphere Leifthraiser
- Persona 4 Golden
- Puyo Puyo Tetris
- Rainbow Moon (sorry yeah, own IP, but I really love it personally!)
- Rayman Legends
- Resogun
- Root Letter
- Shovel Knight
- Star Strike Delta
- Steins;Gate
- Taiko: Drum Master V
- Tearaway
- Tokyo Xanadu
- The Wolf Among Us (despite the crappy port)
- Uncharted: Golden Abyss (too bad it never got a Vita sequel)
- World of Final Fantasy
- Ys: Memories of Celceta
- Zero Escape series
Which of the Vita models is your favourite (LCD or OLED)?
They are both amazing and they both have their pros and cons. I actually own both, but if I have to choose between one of them, I'd say the OLED version. The colors really stand out on the OLED and I mostly play the Vita at home, so size, weight and battery life aren't really an issue for me.
To anybody thinking about buying a PS Vita, they are both great, you definitely won't regret it.
I'd like to thank eastasiasoft for holding this interview with me. You can follow updates on the company's upcoming physical releases via Twitter and its official website - keep an eye out for Rainbow Skies landing soon!
More Articles