Project Scorpio: True 4K Gaming? - Article
Dan Carreras
, posted on 16 June 2016
/ 6,760 Views
It's weird to think that, despite consoles barely being able to manage 1080p gaming, manufacturers are already looking past 1080p and on towards bigger and better endeavours. With Microsoft's announcement on Monday of a 4K gaming machine being released within the next 18 months, I thought it would be a good idea to take a look at whether this is a credible goal, and guess at whether or not this monstrosity of a console will be affordable for most gamers.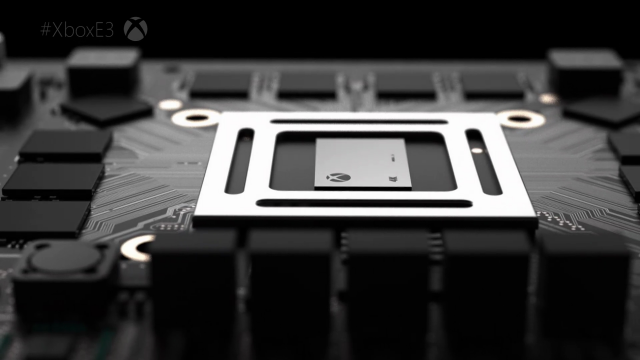 What is a Teraflop?
Before we go into more detail, let's first look at an easier way of determining a console's relative power: the humble flop. FLOPS stands for Floating-Point Operations Per Second, and is a measurement used for determining the prowess of a piece of hardware. Whilst a higher Flops number doesn't always translate to better gaming performance, it's still a good marker for calculating the theoretical peak performance of a given piece of hardware.
We usually determine a graphics card's power in teraflops these days, as they're able to calculate an extremely dense amount of flops with ease. Tera is used in this way to denote the multitude of flops being performed. In the same way that a Terabyte is 1024 GigaBytes of data, a Teraflop is 1024 Gigaflops.
OK, but why do I need to know this?
Knowing what flops are allows you to estimate the performance of a machine with a high amount of accuracy. There's a reason the PS4 out-performs the Xbox One in every cross platform game; it's able to produce 1.84 Teraflops, whereas the Xbox One is only able to muster 1.32.
This disparity in performance is why the PS4 is able to render most games at 1080p, whereas the Xbox One has to render them at a lower resolution and then upscale them. It's also why the Xbox One struggles to maintain a steady framerate in many games when compared to the PS4.
How hard is 4K to render?
4K is extremely hard to render.
Just like 1080p is short hand for 1920 x 1080 (where each number is a pixel on a screen), 4K stands for 3840 x 2160. Due to it being 4 times the amount of pixels 1080p delivers, you can see why many industry pundits are questioning Microsoft's statement that it will make and release a true 4K machine in the near future.
Even the latest graphics card on the market for PCs - the 1080 GTX - struggles to properly render games at 4K, and that's a £650 graphics card.
And with current consoles barely able to render 1080p properly, you can see why the gaming media and industry at large has doubts - pushing 4 times as many pixels to a screen is hard work, even for customers where money is no obstacle. So with this in mind, will Microsoft be able to deliver on its promise?
Absolutely.
One key piece of information Phil Spencer made sure to drive home on stage repeatedly was that "no matter which console you buy, all games will work on all consoles". This is a huge giveaway as to how Microsoft is planning to achieve its 4K machine.
Remember how the Xbox One has 1.32 teraflops of computing power? It's no coincidence that Project Scorpio is going to have 6.
Games on Project Scorpio will look no different to their counterparts on Xbox One; the only difference will be the resolution at which the game is rendered. In doing this, no customer will miss out: should you have a Project Scorpio under your TV, with a 4K TV, the only difference with your game will be the amount of pixels rendered on your screen. Reflections, textures, shadow quality; everything within the game itself will be exactly the same no matter which console you play on.
Despite many claiming this can't be true given the power of the console, it's a fact even confirmed today by Phil Spencer in an interview with Eurogamer, where Phil asked the interviewer what TV they had:
Phil Spencer: What TV do you have?
Eurogamer: A standard 1080p TV.
Phil Spencer: Then you should buy this box, because Scorpio is not going to do anything for you. Scorpio is designed as a 4K console, and if you don't have a 4K TV, the benefit we've designed for, you're not going to see. Clearly, you can buy Scorpio, and if and when you decide you want to buy a 4K television to take advantage of the increased performance, obviously the console will be ready for you.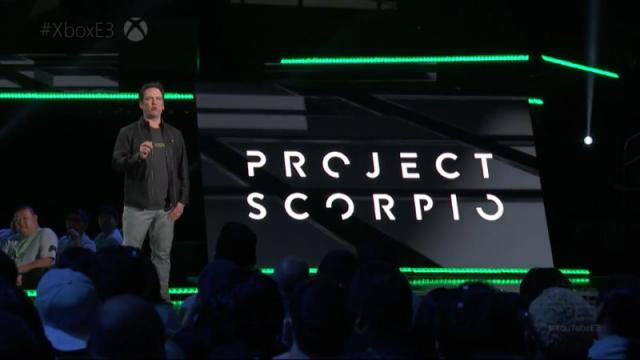 This is a far cry from things we've heard about the alleged Playstation Neo, which is rumoured to have around 4 teraflops of power and will allow developers to increase fidelity on PlayStation Neo games (e.g. higher resolution textures, higher shadow quality, etc.). Sony's tactic fractures the market, creating haves and have-nots within its own playerbase - Microsoft, on the other hand, looks set to try and ensure everyone, no matter which Xbox One console they own, has the exact same experience.
This method of just rendering the exact same game at a higher resolution would also explain why Microsoft is confident this will happen within 18 months. PCs only struggle to render at 4K at the moment because PC gamers turn every setting within a game up to max, resulting in more strain on the graphics card in other areas of graphical fidelity than resolution alone.
Consoles currently employ the PC's "medium" settings, meaning should this trend continue over the next 18 months, it's absolutely possible medium setting games would be able to be rendered at 4K (heck, that's easily possible today for PCs, should gamers turn their settings down).
This is all fine and good, but will Project Scorpio be affordable?
Theoretically, yes.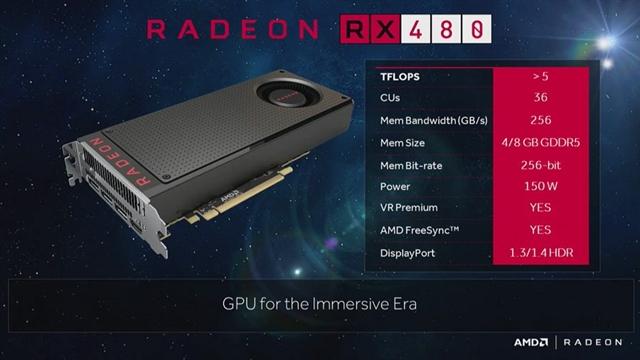 Given how technology gets cheaper with further process enhancements (graphics cards tend to get 20-30% more powerful once every 12 months), I can't help but think Project Scorpio will employ a more efficient version of AMD's recently-announced RX480 Graphics card - a card with more than 5 teraflops of power for less than $200 (£149). Give it another 12 months, and the fact Microsoft will get discounts for manufacturing millions of consoles, and you can easily predict Project Scorpio will retail for no more than the original RRP of the Xbox One when it was first released back in 2013 ($499/£429).
Of course, everything I've said here is pure conjecture on over 15 years of PC building and hardware investigating, so I may be wrong with some of my predictions. One thing's for sure about this E3: I'm excited for the future of games, and the hardware we play them on.
---
A graduate in Computing which was centered around Gaming, Dan is a games developer and writer. His first game, Twixel, was released for iOS, Android, PC and Mac in 2015, with a second game in the pipeline. A lover of all things games, Dan has been writing for VGChartz.com for over 2 years, attending conferences and interviewing developers to get the best content for VGChartz readers. His favourite games include Asura's Wrath, S.T.A.L.K.E.R and the Halo Series. Dan can be followed on Twitter at: @Caesoose
More Articles