Best Puzzle Game of 2015 - Article
Craig Snow
, posted on 01 January 2016
/ 4,579 Views
Puzzler retail releases are quite rare on consoles, with perhaps the most well-known in recent years being Captain Toad: Treasure Tracker, so it's a genre where the nominations are often dominated by the handheld arena or from surprise indie hits. This year is no different in that respect - three of the nominees below are handheld-only titles, and the other two are downloadable indie titles, and we fully expect that at least one of them will be unfamiliar to the majority of our readers. Hopefully this award will give all of the nominees listed below a little bit more exposure; they certainly deserve it.
The Nominees:
Infinifactory
Pokémon Picross
Trine 3: The Artifacts of Power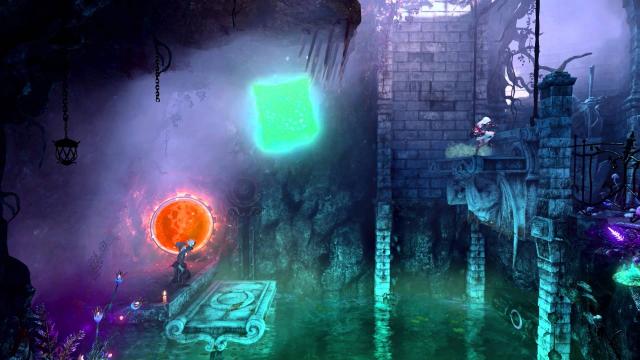 Puzzle & Dragons Z + Super Mario Bros. Edition
Stretchmo
And the Winner is...
Pokémon Picross
Community's Choice - Trine 3: The Artifacts of Power (30% of the votes)
Pokémon and Picross. It's hard to conceive of two more fiendishly addictive game types, but The Pokémon Company and developer Jupiter combined them for a marriage made in heaven... or hell, depending on your perspective. Pokémon Picross is a great free-to-play puzzler that really manages to scratch that puzzle itch and is therefore our Best Puzzle Game of 2015.
More Articles