Top 10 Most Anticipated Nintendo 3DS Games of E3 2012 - Article
Alex St-Amour
, posted on 29 May 2012
/ 4,489 Views
With the 2012 edition of the Electronic Entertainment Expo just around the corner it's time we started looking forward to all the big games we'll be playing in (hopefully) just a short while. So as a bit of a primer to all the shiny new games you'll be salivating over in the coming days we've decided to take a look at some titles that have already caught our eye and should definitely be on your radar.

So without further ado, here are gamrReview's top 10 most anticipated Nintendo 3DS games of E3 2012.

10 - Fire Emblem: Awakening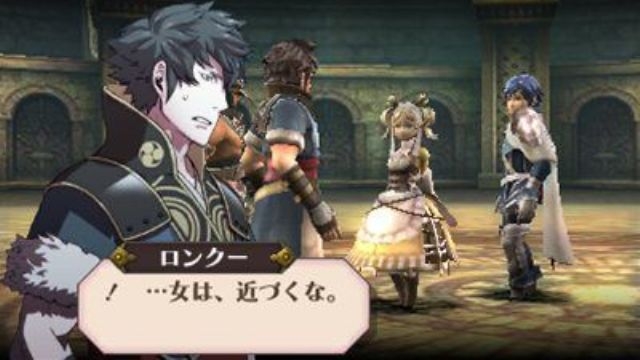 Let's start this list off right, with a 3DS game that I have been personally drooling over for the past few months: Fire Emblem: Awakening. The series has been known to deliver the goods when it comes to hardcore strategizing and intense turn based battles, now combine this with new features like DLC, customisable characters and even marriage and you have a 3DS title that any gamer would be hard pressed to pass over. Our friends over in Japan have been enjoying this title for weeks now and it's about time North America got some Fire Emblem love too (especially considering the last entry in the series skipped us over completely).

9 - Luigi's Mansion 2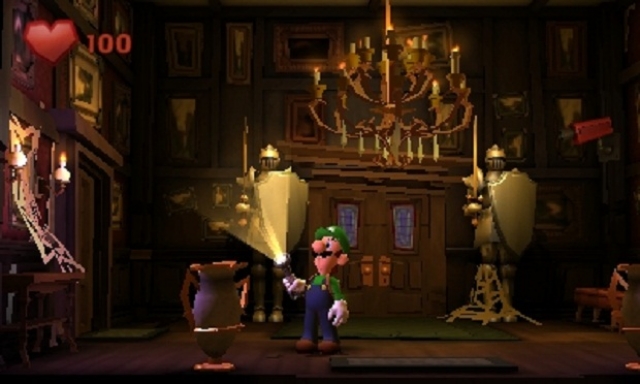 Ever since it was announced during Nintendo's pre-E3 press conference last year we have heard barely a whisper about Luigi's next haunted outing. Details may be scarce concerning Luigi's Mansion 2 but from what we do know this long awaited sequel will deliver more of everything that fans loved from the Gamecube original and some new surprises along the way. Here's hoping this will be the year that we will finally get some serious hands on time with one of the 3DS' biggest upcoming titles

8 - Kingdom Hearts 3D: Dream Drop Distance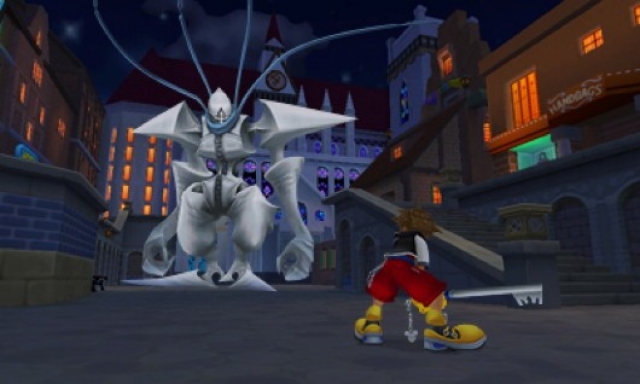 Whoa fanboys and girls whoa, just calm down for a second, yes I know it's Kingdom Hearts and it has the number three in the title but just take a deep breath. OK? While we all await the next main instalment in the Kingdom Hearts franchise let's tide ourselves over with the series' 3DS debut in Dream Drop Distance, a game that promises to take everything that we have come to expect from a Kingdom Hearts title and ratcheted it up to 11, with multiple scenarios, AR support and the ability to recruit allies to your cause this may just be the best Kingdom Hearts yet.

7 - Animal Crossing (3DS)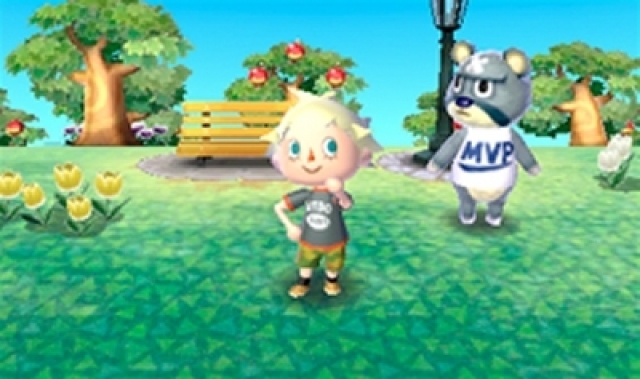 One of my personal guilty pleasures (right after Wendy's Baconator) has got to be the Animal Crossing series. I don't know why but after blowing up alien worlds, grinding it up in MMO's and getting owned in online shooters, there is nothing I like more than to water my virtual flowers, decorate my virtual house and pay my virtual mortgage (my real rent, on the other hand…). Animal Crossing (3DS) looks to deliver on all the series' classic staples but also shake things up with new gameplay mechanics (like allowing you to play as the mayor and giving you a secretary), as well as a much needed visual overhaul.

6 - New Super Mario Bros. 2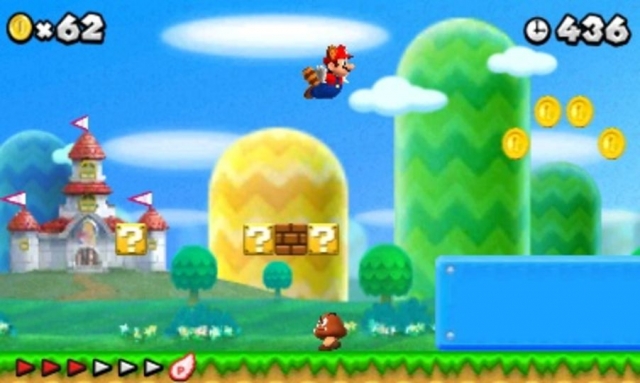 What's better than a 2D Mario platformer? Wendy's Baconator you say? Well fine, but 2D Mario games are still amazing even after more than 25 years of stomping Goombas. We know very little about the recently announced New Super Mario Bros. 2, other than it will play similarly to its predecessors on the DS and Wii and it will feature the proper return of the leaf and raccoon tail from Super Mario Bros. 3, which alone should be enough to get you excited. Add to that this will be the first game from Nintendo that will be available as both a fully boxed release and as a downloadable copy and you have one more reason to visit the Mushroom Kingdom once again.

5 - Professor Layton VS. Ace Attorney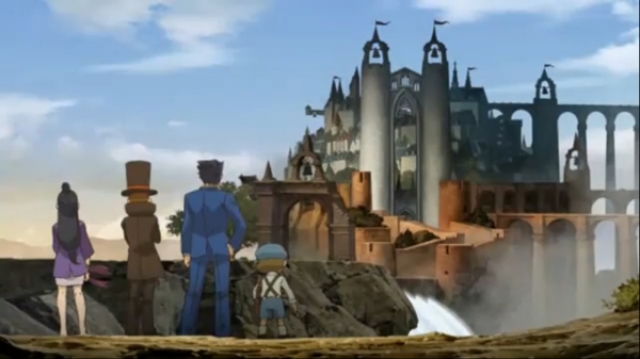 Combining the puzzle-adventures of the Professor Layton series with the courtroom antics of Phoenix Wright seemed like a match made in heaven when it was announced way back in 2010 and everything we've heard so far (which is very little) has us even more excited for this crossover of investigative minds. Professor Layton VS. Ace Attorney is probably the title on this list that we know the least about, but that only has our expectations and imaginations running wilder. Hopefully more news on this fan-fiction turned reality title comes through at E3 2012.

4 - Bravely Default: Flying Fairy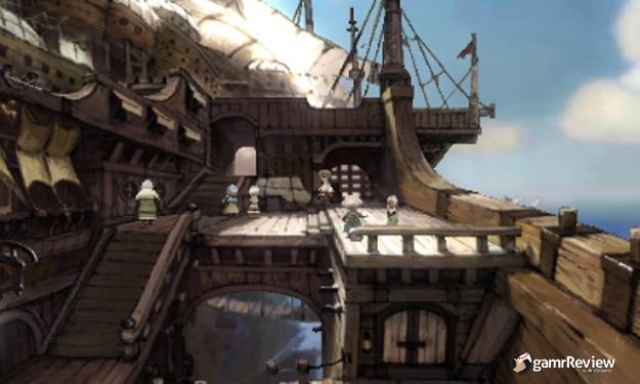 Another upcoming 3DS title that we know very little of, Bravely Default: Flying Fairy may just be the favourite to take home the 'most ridiculous title award' at this year's E3. While the game has been described as a 'standard RPG' by its developers, that may be selling it short as it's being handled by the same team that worked on the under-appreciated Final Fantasy: The 4 Warriors Of Light and is said to feature the same battle system as Final Fantasy V. Let's hope that Square-Enix will deliver a game that is anything but 'standard'; the title is a good start.

3 - Monster Hunter Tri-G (and/or) Monster Hunter 4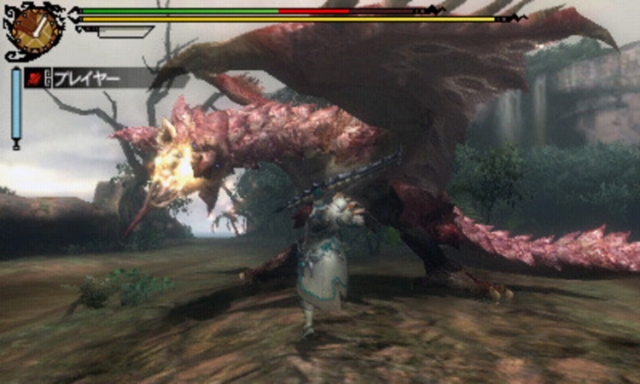 Capcom had already been providing Nintendo fans with countless hours of monster hunting goodness before they announced not only a remake of the spectacular Monster Hunter Tri for the 3DS but also a fully blown sequel for the portable as well. While Monster Hunter Tri-G has been entertaining the masses over in Japan since December, no word on a North American release has been given, and nothing has been said about number four since it was announced. E3 would be the perfect time to finally give us a release date so we can sharpen up our blades and roast some meat in preparation for monster hunting on the go.

2 - Disney Epic Mickey: Power of Illusion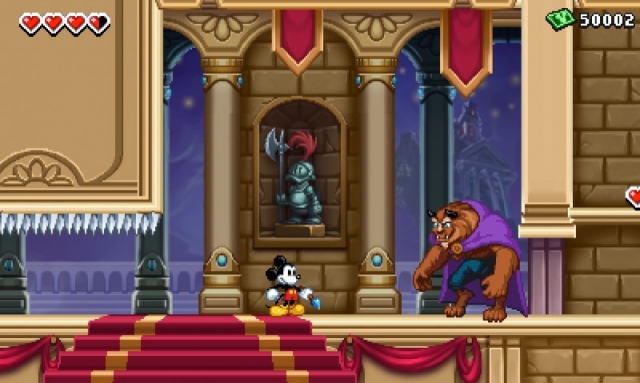 Very rarely will you see a game where just a few screenshots will sell you on the idea, yet here we are with Disney Epic Mickey: Power Of Illusion for the Nintendo 3DS. A 2D hand-drawn platformer, it's a spiritual sequel to the amazing Castle of Illusion for the Sega Genesis and features classic 2D gameplay mixed with the paint and thinner mechanics from the original Epic Mickey. How can anyone not be excited for that!? While we have yet to see the game in motion, developer Warren Spector has an impeccable track record and we have full confidence that Power Of Illusion can even give the console sequel a run for its money.

1 - Paper Mario (3DS)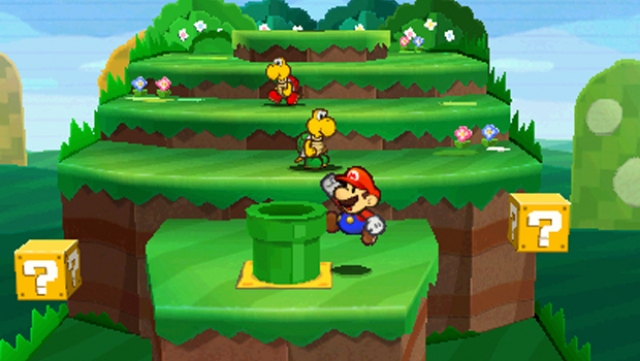 Well here we are, our most anticipated Nintendo 3DS game of E3 2012: Paper Mario (3DS). The game was announced two years ago and so far we have only seen a handful of trailers, but our excitement cannot be abated. The past three titles in the series have been simply spectacular and the promise of a new Paper Mario adventure, complete with the unique gameplay and quirky humour that the series is known for is more than enough to guarantee this RPG a spot on our list. The fact that we can take it wherever we want whenever we want vaults it into number one.

With E3 2012 just a few days away make sure to stay tuned to gamrReview.com for even more E3 coverage.
More Articles
There are no comments to display.