[Updated] Atelier Ayesha Announced for North American Release - News
Karl Koebke
, posted on 15 January 2013
/ 2,243 Views
After months of wondering how Tecmo Koei's buyout of Gust would affect their games' North American releases, in particular the Atelier series that had previously always been localized by NISA, we finally have our answers. Tecmo announced in a press release today that Atelier Ayesha will be releasing in North America on March 5th for PlayStation 3, while NISA announced through email that the game has been localized by them even though the publisher remains Tecmo Koei.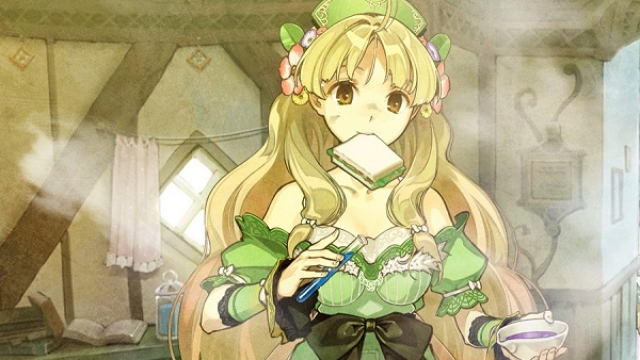 There are still some things up in the air, like whether this will be a digital or retail release, but it's great to finally get confirmation of Atelier Ayesha's release on this side of the Atlantic. One piece of bad news for some is that it seems the release will not come with dual audio, but only an english voice-over track so the purists out there might be dissapointed. Hopefully just having a single audio track means that the game will have more sections voiced than the Atelier Arland series. We'll let you know more as it gets announced.
Atelier Ayesha is the story of the titular main character who is on a mission to find her long lost sister. The battle system incorporates positioning and distance into the established Atelier turn based RPG gameplay and alchemy has been tweaked as well with special skills you can learn to fine-tune your results and get exactly the product you want. I'm a bit apprehensive at the idea of the Diary System, not because it will dictate the bonuses and recipes that Ayesha learns (which is very similar to the systems in Atelier Totori and Meruru) but the press release mentions that "Atelier Ayesha: The Alchemist of Dusk does not have any time restriction on each mission; instead, every mission will be connected and will help determine your success in finding Ayesha's younger sister." which could be good or bad. I'm hopeful that it'll turn out like Atelier Totori where you had a definite goal and a time limit, but you had a lot of freedom in how you got there. However, there is the chance that it could take away the time management aspect of the series too much which would be unfortunate. Look for a full review of Atelier Ayesha as the release date approaches.
Update: The facebook page for the Atelier series has stated that Atelier Ayesha will have dual audio with text only in english. We'll let you know if anything more official gets announced.
Update 2: Nao Zook from NISA has confirmed that the European and North American releases of Atelier Ayesha will have only English audio. Sorry, Japanese audio purists, but here's hoping that the English dub will be a good one.
More Articles
There are no comments to display.