Going to a Game Jam - Article
VGChartz Staff
, posted on 02 February 2013
/ 1,705 Views
Game jams are events where people turn up for a weekend and make games together and, depending on your jam, maybe take home a prize (if you create something special). So in this day and age, where indie developers are the new black, it's no surprise that game jams are becoming ever more popular. But game jams aren't just for aspiring indie developers; they're for everyone who is, or wants to be, a part of the industry. So when the Nordic Game Jam opened its doors in Copenhagen for the 8th time a few weeks ago, I decided to join in. Here's how it went.
The official Nordic Game Jam 2013 poster
At the time of writing, the Nordic Game Jam is the biggest single game jam in the world (a title which it competes with the Toronto Game Jam for each year), with the 2013 edition reaching 470 attendees. That's a lot of creative power. And with a typical team consisting of four people, that's also a lot of games created in one weekend. But while there was no shortage of ideas and manpower, it was clear from the games that made it to the finals that the experienced teams had an edge. Some of the most impressive games to come out of the jam include 3:15 AM, Stalagflight, and Buddy Builder, and the curious reader can run through all the games here.

To find out more about the what and why of game jams, I spoke to Jesper Taxbøl, one of the key volunteers running the Nordic Game Jam. Jesper has worked in the video game industry for five years, has been to the Nordic Game Jam every year since it began in 2006, and has volunteered for it since 2008. He believes there are several aspects that make game jams attractive propositions. Some of these everyone can appreciate. For example, jams are meant for experimentation and fun; it's an environment that doesn't frown upon failure. Jams are here to allow you to grab a beer with a few peers, take some crazy idea, and run with it. Even if it doesn't become a good game, you're (hopefully) all the wiser for it, and also had some fun along the way.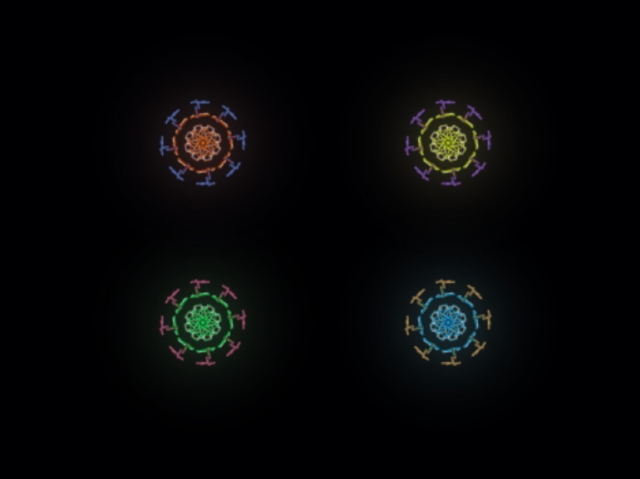 Winner of the grand prize: Spaceship With A Mace
Other aspects are more dependent on what you do. For established developers, jams are a chance to let their creativity loose, and not worry about profits or guidelines. And for students and other beginners, it's a chance to get some experience in how the real world works, as opposed to the world of academia (something I learned the importance of with my time at DADIU). But perhaps most importantly, it's a chance for everyone to show what they can do and become involved in the industry. You get to meet and network with developers, and what you create at a game jam is as valid on your CV as anything else.

So game jams serve an important purpose beyond just allowing people to stretch their creative muscle. In the case of the Nordic Game Jam, this is embellished further by the International Game Developers Association (IGDA), the organization behind the jam, who are running a competition for this year's jam participants. The competition allows anyone who sells at least one copy of their game to a complete stranger to enter in a draw for 10000 DKK (about 1300 EUR), marking the IGDA's desire for participants to bring their new experience with them out into the actual industry.

But it's important to remember that game jams are, at heart, literally fun and games. So while the developers at Vlambeer (Super Crate Box) and Dennaton (Hotline Miami) gave the opening talk this year about how to make the most of a game jam, they managed to keep fun at the centre of it all (with the help of beer and tape).
From left to right: Jan and Rami from Vlambeer, and Dennis and Jonatan from Dennaton.
And when we were getting ready to find the best games of the jam, a sing-along to 'Still Alive' was used as interlude entertainment:
So if you have aspirations for a place in the industry, game jams are an excellent way of getting some experience and networking, and are good fun to boot. You should of course be able to participate, whether through programming, art creation, sound design, or game design, but some drive and good energy will get you far.
More Articles
There are no comments to display.