Dungeon Defenders II Announced - News
VGChartz Staff
, posted on 20 March 2013
/ 1,421 Views
Back in 2010, Trendy Entertainment came out with this little game known as Dungeon Defenders for the iOS and Android. The game, a cross between a tower defense and an action RPG, hit it big and became a critical success selling over a million copies across all platforms.
Now the team that brought you that ridiculously fun game is back and they have brought you a whole new adventure with Dungeon Defenders II. Announced as a playable demo for Pax East, the sequel will feature the same gameplay with an expand roster of 24 characters. Set to be released as free-to-play, with microtransactions to unlock certain heroes, a new competitive mode will be available, based on the popular MOBA style games such as League of Legends and DOTA 2.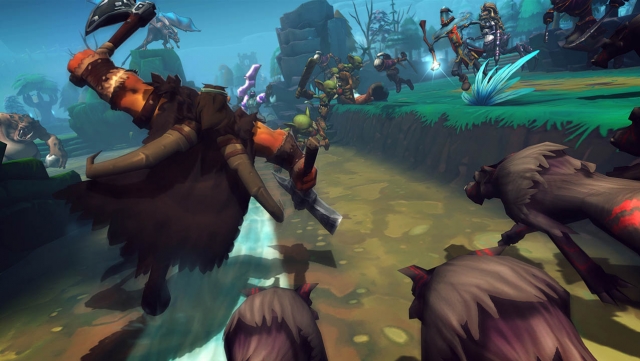 So if spending 800 hours, fighting, looting, and selling wasn't enough for you fans, check Trendy Entertainment's official Dungeon Defender II website on March 22 for your first look at the new and improved gameplay.
More Articles
There are no comments to display.