Rayman Legends Challenges out This Week - News
Craig Snow
, posted on 22 April 2013
/ 1,146 Views
Nintendo has announced that the Rayman Legends Challenges Mode content will be released for free on April 25 on Wii U.
Challenges mode was announced as a form of compensation following the announcement that the originally Wii U-exclusive Rayman Legends would be delayed until September when it would release simultaneously on the Wii U, Xbox 360 and PlayStation 3. It features four modes and includes the ability to race against friends' ghost data and compete in online leaderboards. Challenges will be generated daily in five different settings, and the developers themselves are promising to be playing as well.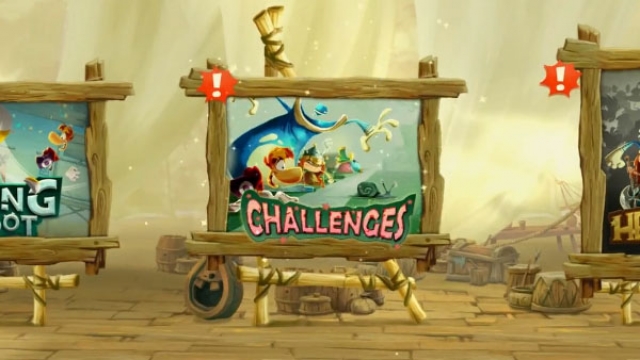 If that isn't enough to satiate your appetite for more Rayman Legends then perhaps the news that the delay has resulted in an extra 30 levels and several new bosses being added to the game will.
Rayman Legends will release in September on Wii U, PS3 and 360. Challenges Mode will be available on April 25 for Wii U owners.
More Articles
There are no comments to display.