The Elder Scrolls V: Skyrim Legendary Edition Coming Soon - News
VGChartz Staff
, posted on 25 April 2013
/ 2,481 Views
The European and Australian release dates for The Elder Scrolls V: Skyrim Legendary Edition (yep, that's basically the GOTY edition) have been released today. You'll be able to pick up the Legendary Edition in these areas on June 7 - which just happens to be my birthday. On a completely unrelated subject, I'm also a huge Skyrim fan....
The game will be available on Xbox 360 and PS3 for £39.99 / €49.99 / AU$69.95, and on PC for £29.99 / €39.99 / AU$49.95. What will you be getting for your legal tender? Quite a bit actually. All three DLC packs are included, so you'll get everything that Dawnguard, Hearthfire and Dragonborn have to offer. On top of that, other features such as combat cameras, mounted combat, legendary difficulty mode and legendary skills have also been included.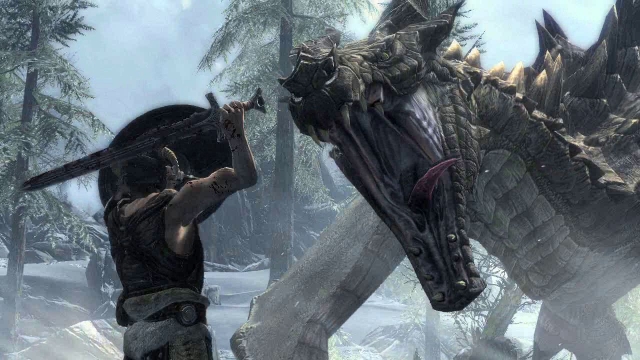 Of course, if you've already picked up the DLC then there's no reason for you to go out again and buy the game. If however, you haven't downloaded the DLC, or for some strange reason you haven't played Skyrim at all, you might want to mark that date on your calendars.
Will you be picking up the Legendary Edition, or have you had enough of Skyrim for now? As always, sound out in the comments below.
More Articles
There are no comments to display.