Rumor: Mirror's Edge 2 Has More Fluid Combat, Open World Multiplayer - News
Brent Galietti
, posted on 13 March 2014
/ 2,686 Views
Free-running platform/action-adventure game Mirror's Edge gained a small but devout fanbase when it released back in 2008. The reboot, Mirror's Edge 2, was formally announced at E3 last year, but details have been scarce. Australian website Rocket Chainsaw claims to have seen footage of the game in action and has some information to report.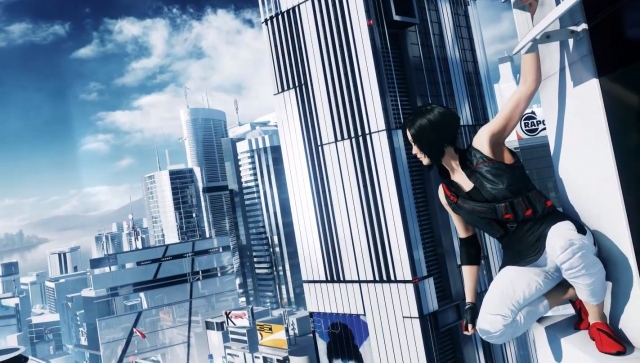 The E3 2013 trailer was generally unscripted and in real time, including the new combat systems. Combat will use "a deeper system that emphasises speed and fluidity" instead of "useless gunplay and one button" combat sequences. Combat moves include pushing enemies and objects, punch combos, wall running, flips and third-person take down sequences. Developer DICE considers Mirror's Edge 2 to be a "racing game at heart" and is developing the game around parkour with occasional pauses to defeat an opponent.
DICE's goal is to develop an "open world, living breathing city" for players to traverse. The open world will be an online multiplayer playground where players can drop in and out seamlessly, interacting with other players as much or as little as desired. It is unclear whether this means Mirror's Edge 2 will require an always online connection or if this mode can be turned off if the player chooses to play offline. Time trials were also mentioned as a multiplayer activity.
Mirror's Edge 2 is targeted to release in 2016 for Xbox One, PlayStation 4, PC and Mac.
Bear in mind that the above are all rumors and may or may not come to pass in the final product. EA, for their effort, offered a standard response to these rumors:
"EA will not be commenting on rumours. For information on Mirror's Edge 2, please check our official channels."
More Articles
There are no comments to display.