Walmart To Begin Accepting Video Game Trade-Ins - News
Brent Galietti
, posted on 18 March 2014
/ 1,556 Views
GameStop is about to face its biggest threat yet to its lucrative video game trade-in business. Walmart, the largest retailer in the world, has announced that it will begin to accept video game trade-ins at over 3,100 stores in the United States on March 26th.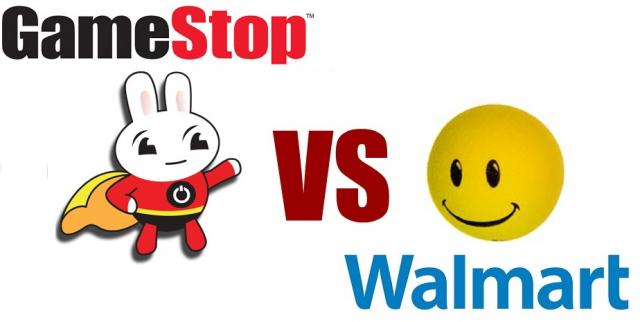 During a conference call, Walmart merchandising chief Duncan Mac Naughton said that Walmart is looking to "shake up" the secondhand market. He also cited an NPD statistic that over 80% (700 million) of 880 million video games in homes today are rarely played. But the "true differentiator", Mac Naughton suggested, is that Walmart will allow its trade-in credit to be used on non-gaming items, such as food and clothing. Given Walmart's immense product catalog, games could be traded for effectively anything.
Games traded into Walmart will be refurbished by a third-party company. The games will then be sold in stores and online with a "certified pre-owned label". Mac Naughton expects the company to have ample pre-owned inventory by this summer.
One major difference between Walmart and Gamestop is that currently, Walmart will only accept games, not hardware or accessories. They also will not have a cash option, only offering store credit. Finally, Mac Naughton says that Walmart plans to "pay more than anybody else" for trade ins, claiming that the average price per title will be around $35.
More Articles
There are no comments to display.