Amazon Discreetly Adds Metacritic Score for Video Games - News
VGChartz Staff
, posted on 02 April 2014
/ 2,007 Views
Amazon has begun to display the Metacritic scores of video games on individual game pages. Not all games display the Metacritic score at present, so perhaps this is an unannounced beta phase.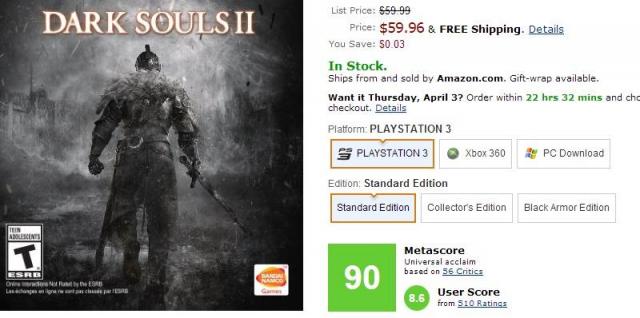 Metacritic is a popular site which combines critic and user scores and translates them to a 100 point scale. This scale is used on Movies, Music, TV and Video Games. Amazon's goal, theoretically, would be to attempt to educate the user on their purchase by providing them with opinions from both critics and their personal customer reviews.
Valve's Steam service has long provided a Metacritic score with most games. Though it should be noted their Metacritic score is positioned off to the side and is less prominent on the game's page. Valve coincides Metacritic's score with personal user reviews, not unlike Amazon's customer reviews.
More Articles
There are no comments to display.