UPDATE: TIME Reveals Nintendo Games, Including Star Fox Wii U - News
VGChartz Staff
, posted on 11 June 2014
/ 3,184 Views
UPDATE: A new Star Fox game was announced for the Wii U shortly after the end of the Nintendo E3 Digital Event. The game features a first person view from within the Arwing's cockpit on the Wii U GamePad screen, with an ability to quickly switch to the Landmaster tank. In a multiplayer mode, one player can control a helicopter and another controls a robot that collects objects on the surface and brings it back to the helicopter.
Project Giant Robot and Project Guard were also announced and are playable on the E3 show floor. Project Giant Robot lets players create their own robot and use it to fight other robots. The game uses the GamePad's analog sticks to throw a left or right punch, using gyro controls to aim it, and also includes a laser attack mapped to the buttons. Project Guard tasks players to place 12 security cameras armed with lasers within a maze. Then, players use the GamePad to switch between cameras and shoot down all intruding robots.
ORIGINAL STORY: TIME has seemingly jumped the gun on the outing of 3 new Nintendo games, previously unannounced by Nintendo. The list of games includes: Project Giant Robot, Project Guard, and the biggest of the 3, Star Fox for the Wii U. Both of the "Project" games are still in an experimental phase.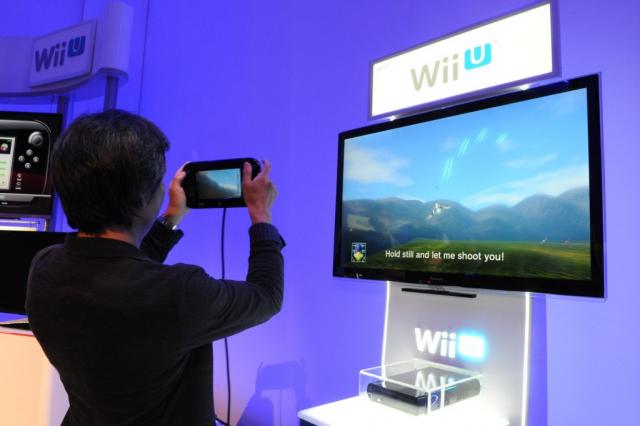 Source: [TIME]
More Articles
There are no comments to display.