Ouya Creates All Access Pass for $60 - News
Daniel Carreras
, posted on 01 July 2014
/ 1,644 Views
Update: The All Access Pass has already sold out, but you can add yourself to a mailing list to know when it'll become available again.
Some Developers were annoyed with the original announcement, with Mike Bithell (Creator of Thomas Was Alone) Tweeting: "If I sold anything on Ouya, I'd be pretty pissed off right now. Don't give away my games without my permission with _any_ pay model."
Original Story: Ouya, the microconsole that was successfully funded via Kickstarter, is now trailing a new way to pay for games in the form of an "All Access Pass", which allows users access to every game on their storefront (over 800) for the one off fee of $60.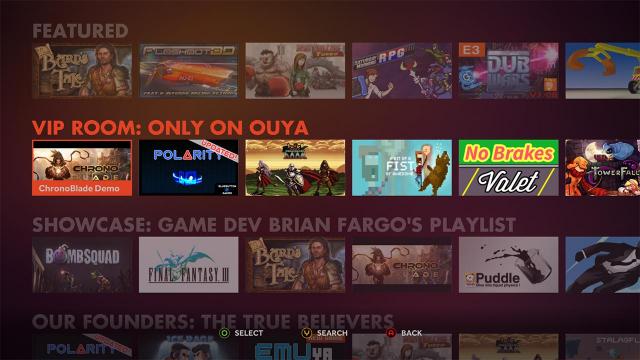 The all access pass lasts for 12 months, and will only be available to purchase for a short amount of time, so if you're one of the few people to own an Ouya and want more games than you can possibly imagine, boot it up and get stuck in.
More Articles
There are no comments to display.