11 Ubisoft Titles Have Sold Over 10 Million Units This Gen - News
William D'Angelo
, posted on 07 November 2020
/ 3,630 Views
Ubisoft in their earnings report for the fiscal year ending March 31, 2020 announced 11 of their games have sold over 10 million units in the current generation.
The list of games includes Assassin's Creed Unity, Assassin's Creed Origins, Assassin's Creed Odyssey, The Division, The Division 2, Far Cry 4, Far Cry 5, Tom Clancy's Ghost Recon Wildlands, Rainbow Six Siege, Watch Dogs, and Watch Dogs 2.
Rainbow Six Siege topped 60 million registered players and there were more than one billion session days played during the fiscal year, which is a "sharp increase" year-over-year. There was record engagement in January, February and March. The game was ranked the fourth "Most Impactful PC Game" by the Esports Observer for the first calendar quarter of 2020.
Assassin's Creed Odyssey sales saw a "sharp increase" over the past 12 months with a 90 percent increase. Daily player engagement increased 90 percent and PRI was up 170 percent. This is when compared to Assassin's Creed Origins.
The Division 2 saw "very strong recovery" in the fourth quarter as net bookings were "comparable to those for Assassin's Creed Odyssey after 13 months."
Net bookings for the fiscal year decreased 24.4 percent year-over-year to €1.53 billion. The company reported an operating loss of €59.5 million.
For the full fiscal year, 30 percent of Ubisoft net bookings were on the PlayStation 4, followed by 26 percent of sales on Windows PC. 16 percent were on the Xbox One, 11 percent on mobile, nine percent on the Nintendo Switch, and eight percent for other platforms.
49 percent of Ubisoft net bookings were in North America, 33 percent in Europe and 18 percent for the rest of the world.
"In this unprecedented period, our priority has been to ensure the safety and well-being of our teams, everywhere in the world," said Ubisoft co-founder and CEO Yves Guillemot. "They have shown incredible courage, commitment, adaptability and professionalism, which I would like to salute.
"Supported by the remote working tools that we have put in place, they have been able to continue offering exceptional games and services so that players can escape, explore and have fun with their families, friends and communities. Our mission is to enrich players' lives through memorable gaming experiences, and it is more relevant now than ever before."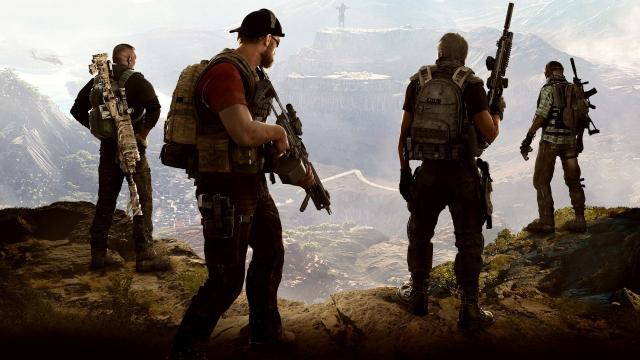 "Our initial targets for 2020-21 remain in sight as we are currently benefiting from excellent momentum, especially with stronger than anticipated performance in back catalog, digital and PRI, coupled with the most ambitious line-up of the industry for the year," he added.
"However, the COVID-19 crisis calls for prudence, as numerous uncertainties have arisen. The transition to working from home has had short-term repercussions on our production, for the time being limited to few weeks. The coming months will provide more visibility on whether we can maintain our release plans. Additionally, it is unclear what effects the economic crisis is going to have on the operating conditions of our business partners and on consumer spending.
"For the sake of transparency and in order to reflect the potential impact of those external uncertainties, we have decided to supplement our targets with a range. The bottom range presents our estimate of the impact that these external factors could have if they were to actually materialize. It notably reflects the possibility that we decide to postpone the release of a AAA title to 2021-22, if it ensures to maximize the long-term potential of our line-up.
"We continue to draw on our solid financial structure, our increasingly recurring profile and the numerous assets we have built up over the past few years. These achievements have enabled us to radically transform the Group and create major value for our players, employees, partners and shareholders.
"As we enter this new console cycle, our creative and production capacity, franchise portfolio and Live operations capabilities are all significantly stronger. Going forward, we intend to continue pursuing our strategy in order to seize the many opportunities to grow our top line and increase our profitability, notably thanks to the acceleration trends towards digital and social."
Ubisoft CFO Frédérick Duguet added, "As expected, our financial results for the full year finished well below our initial expectations. However, it is important to note our strong fourth quarter performance. Starting mid-March, the lockdown led to a sharp increase in player engagement worldwide, but even at the beginning of the fourth quarter our operating trends already were higher than expected thanks to our teams' remarkable execution.
"The intense levels of activity for our games, in terms of both Live content and esports events, combined with highly effective acquisition strategies helped several of our titles to be remarkably successful. This is the case for Rainbow Six Siege, Assassin's Creed Odyssey, The Division 2, and Just Dance 2020. We are also encouraged to see players' excellent response to our latest updates to Ghost Recon Breakpoint."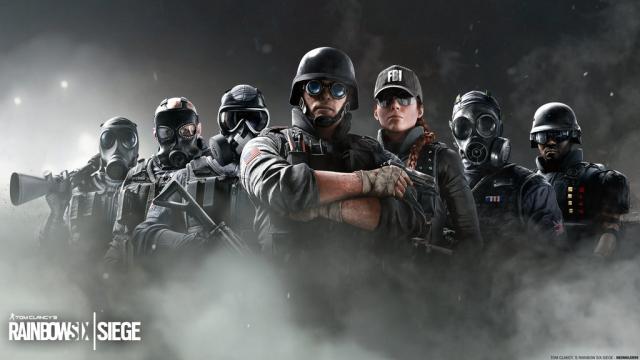 Read Ubisoft's response to the ongoing coronavirus (COVID-19) pandemic below:
We have taken decisive steps to support our employees, players, and communities during the COVID-19 pandemic. Their health and well-being remain our top priority.
We leveraged our IT and digital workplace infrastructure to transition the majority of teams to remote work, a challenging new context that has required all our employees to adapt quickly. As countries around the world begin to lift restrictions, we are preparing our teams for a gradual return to our offices and studios, and taking special precautions to make sure that team members who are returning to the office can do so safely.
We have continued to engage our players during this period by delivering live content, as well as special offers. In April, we launched the "Play Your Part, Play At Home" campaign, a month-long series of offers designed to give players ways to stay entertained and connected with friends. Through this campaign, we gave away three beloved games from our catalog on PC: Child of Light, Rayman Legends, and Assassin's Creed II. These giveaways were redeemed 9 million times.
With many children unable to attend school due to the pandemic, the educational virtues of our games have seen renewed interest among our communities. Teachers are using the Discovery Tour Ancient Greece from Assassin's Creed Odyssey to give their students virtual history lessons, while our free Rabbids Coding game provides a fun way for kids to learn to code.
In addition to these efforts, we partnered with other actors in the video game industry to support the "Play Apart Together" initiative to encourage players to respect social distancing guidelines.
In response to increased Internet use around the world, we acted preemptively to preserve Internet access and stability for all by implementing measures to adjust bandwidth usage.
On March 28, we participated in the Twitch Stream Aid fundraiser for the COVID-19 Solidarity Response Fund for the WHO. Our studios and offices have also donated to a variety of local organizations, such as hospitals and food banks, to help the communities where we do business.
---
A life-long and avid gamer, William D'Angelo was first introduced to VGChartz in 2007. After years of supporting the site, he was brought on in 2010 as a junior analyst, working his way up to lead analyst in 2012. He has expanded his involvement in the gaming community by producing content on his own YouTube channel and Twitch channel dedicated to gaming Let's Plays and tutorials. You can contact the author at wdangelo@vgchartz.com or on Twitter @TrunksWD.
More Articles