Overall Game of the Year 2017 - Article
Evan Norris
, posted on 11 January 2018
/ 14,233 Views
With PS4 at the peak of its power, indie developers pushing the envelope, and Nintendo Switch serving notice that it's here to stay, 2017 saw a glut of amazing software. The indie darling Cuphead won the hearts and minds of critics and consumers with its punishing difficulty and Max Fleischer cartoon aesthetic. Horizon: Zero Dawn impressed with gorgeous graphics, intense combat, and a vast open world. The Switch launch title Breath of the Wild proved to be a killer app for Nintendo's upstart hybrid. Atlus' Persona 5 won over a legion of fans thanks to its impressive art direction, battle system, and story. And finally Super Mario Odyssey, in a year of game-of-the-generation candidates, actually scored the highest. There was no shortage of greatness in 2017.
The Shortlist:


Cuphead

Horizon: Zero Dawn

The Legend of Zelda: Breath of the Wild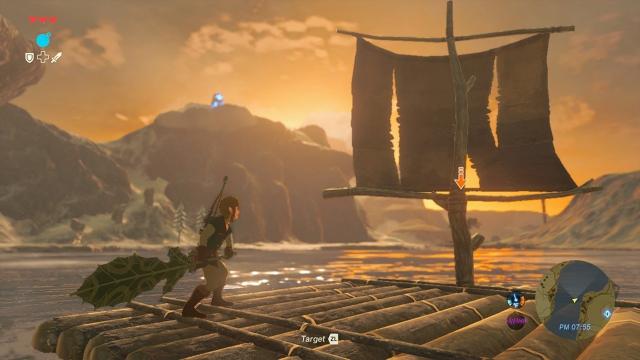 Persona 5
Super Mario Odyssey

The Runner-Up:


Horizon: Zero Dawn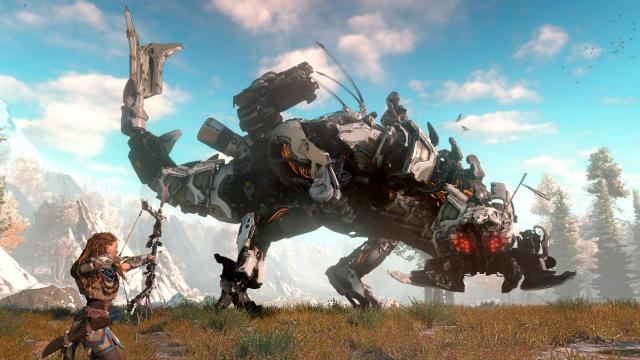 Featuring a charismatic new character, a fascinating mythology and storyline, addictive looting and crafting, and some of the best open-world combat available, Horizon: Zero Dawn represents another terrific first-party exclusive on Sony's juggernaut of a home console. Perhaps Horizon is the future for Guerrilla Games, who had mined everything it could from its Killzone series. If so, the future is bright.
The Winner:


The Legend of Zelda: Breath of the Wild
"Maybe, what happened next, was inevitable," says Ralphie in A Christmas Story. From the moment Breath of the Wild hit store shelves in March, and its genius became apparent, its spot at the top of the game of the year award pile was, perhaps, inevitable. Zelda titles are perennial "GOTY" material, but the ways in which Breath of the Wild pushed the series in new directions made its victory all the more likely. Ironically, it was by looking backward in time that the game found the confidence to march forward. It took the open-endedness of the NES classic and married with emergent gameplay and improvisational combat.
As with most games in the long-running franchise, Breath of the Wild achieves greatness not via one monumental mechanic, but through several systems and engines communicating with and responding to each other. Physics, chemistry, artificial intelligence, weapon durability, locomotion, and player choice combine to create a gaming experience for the ages, and this site's pick for the best game of 2017.


Previous Winners:
2016 - Uncharted 4: A Thief's End
2015 - Rocket League
2014 - Super Smash Bros. for Wii U
2013 - Super Mario 3D World
2012 - Journey
2011 - The Elder Scrolls V: Skyrim
2010 - Mass Effect 2
2009 - Uncharted 2: Among Thieves
2008 - LittleBigPlanet
2007 - BioShock
More Articles