Best Rhythm/Music Game of 2015 - Article
Tyler Treese
, posted on 06 January 2016
/ 5,652 Views
With both Rock Band and Guitar Hero making their triumphant returns, 2015 has been one of the most interesting years for the rhythm genre in a long time. Both Rock Band 4 and Guitar Hero Live were impressive entries in their respective series, but new rhythm games also shined this year, most notably Superbeat: Xonic and Persona 4: Dancing All Night. Throw in our favorite vocaloid, and you have one solid year filled with great music.
Below is the official VGChartz staff nominations shortlist and the winner of our Best Rhythm/Music Game of 2015 award. We've also added a note at the end reporting on the results of the community poll for this category.
The Nominees:
Rock Band 4
Superbeat: Xonic
Hatsune Miku: Project Mirai DX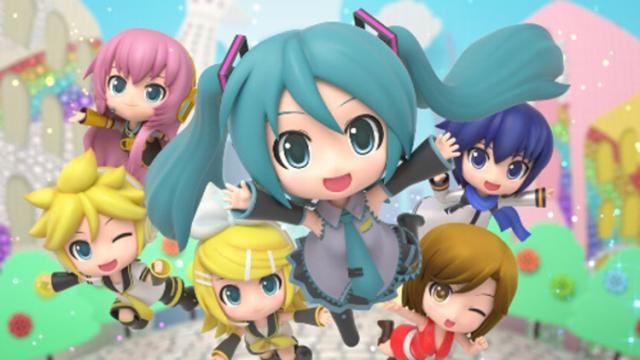 Guitar Hero Live
Persona 4: Dancing All Night
And the Winner is...
Rock Band 4
Community's Choice - Persona 4: Dancing All Night (30% of the votes)
It looks like we're not done with having plastic instruments in our living room after all. The core gameplay that helped turn the series into a phenomenon has never been better than it is in Rock Band 4. New features - most notably freestyling solos - add a new layer of depth to the series and the ability to draw on legacy DLC tracks to bolster the 65 existing song soundtrack gives it a huge amount of replayability. Rock Band 4 is our Best Rhythm/Music Game of 2015.
More Articles