The 20 Biggest New Video Game Franchises of the Current Era - News
VGChartz Staff
, posted on 19 August 2010
/ 32,313 Views
Since November 2004, when the DS launched, many things have begun to change in the video game industry. The clearest evidence of this can be seen by looking at software sales. While major franchises from previous eras continue to sell well - think of games like New Super Mario Bros. Wii, Grand Theft Auto IV, Pokémon, Mario Kart, and Metal Gear Solid - a lot of very different content is now performing well too. VGChartz has compiled a list of the 20 biggest new franchises in the current era of gaming. These are video game franchises that begun their life on Wii, DS, PS3, X360, and PSP - not on earlier systems. It isn't strictly new IP - spinoff franchises from powerful brands, such as My Sims (from The Sims), Mario & Sonic at the Olympics (from Mario, Sonic, and Olympic games), and Star Wars: The Force Unleashed (countless Star Wars games already exist) are included. PC sales are not included, but sales on other systems, such as PS2, are included in software totals so long as the new franchise began on Wii, DS, PS3, PSP or X360. With all that in mind, these are the twenty biggest new franchises in gaming.
After an expanded look at the top ten, you'll find overall sales for the biggest new franchises below.
#1) The Wii Series
To be clear, this is the combination of Wii Sports, Wii Sports Resort, Wii Fit, Wii Fit Plus, Wii Music, Wii Play, and Wii Party. Each one of these titles is exclusive to Wii, and a 3m+ hit save for Wii Party which will be by the end of 2010. These figures would put each game, even seperately, amongst the top 40 biggest new franchises for this era. Wii Music is the red-headed step-child of the mix selling only a few million. Wii Party, while only recently released in Japan, looks like it will be a multi-million seller in the Americas, Others, and Japan. There is a distinct possibility that due to their accessibility and branding, six of the seven Wii Series games will find their way into at least 10 million homes. The first five titles in the series, Wii Sports, Wii Play, Wii Fit, Wii Sports Resort and Wii Fit Plus will all reach at least 15 million homes. This series alone is 7% of all software sold for the Wii, PS3, X360, DS, and PSP.
#2) Brain Training
Nintendo only released two Brain Age/Brain Training games. But they were essential in defining the DS. Much like Tetris did for the original Game Boy, these games gave busy adults a reason to play on a portable, offering quick but addictive experiences on the go. Even though the 3DS will reportedly utilize a touch-screen, Nintendo probably will not continue this franchise, as there were countless copy-cats that shamelessly ripped off Nintendo's winning formula once developers saw how big Brain Training was. The market oversaturated and essentially collapsed. Fortunately, by that point, the DS was supporting a wide variety of games and well on its way to beating the PSP. The Brain Training series is over 30 million units to date.
#3) Nintendogs

Say hello to the new hotness: Unlike every other breakout series in the top ten, Nintendo has only released one Nintendogs game - although it did come in three versions. The one version of Nintendogs stands at over 20 million units and should make a run at 25 million units. Unlike Brain Training, there was no oversaturation of Puppy-simulations and so Nintendo has already announced a new version of Nintendogs for the 3DS. Over the long term, this series probably has similar potential to Pokémon, as new animals, dog species, and addictive elements can continually be introduced. Additionally, while Pokémon tends to appeal to boys more than girls, Nintendogs appeals more to girls then to boys. The series balances Nintendo's portable offerings quite nicely.
#4) Mario & Sonic at the Olympic Games

The Wii began to really take off in late 2007 on the backs of four games: Super Mario Galaxy (Nov 2007), Guitar Hero III: Legends of Rock (Oct 2007), Mario Party 8 (May 2007), and Mario & Sonic at the Olympic Games (Nov 2007). The story goes that Sega had approached Nintendo about combining their mascots in a single title. Nintendo approved, and before Sonic appeared in Smash Bros., there was Mario & Sonic at the Olympic Games. Sega predicted over 10m units for the game - across Wii and DS - and the game easily cleared that. The sequel, for the Winter Olympics, has also done well. Combined, the two games for Wii & DS are approaching 20 million units worldwide. More importantly, the franchise looks like it may be repeatable over the long term if Sega is careful with it.
#5) Imagine Series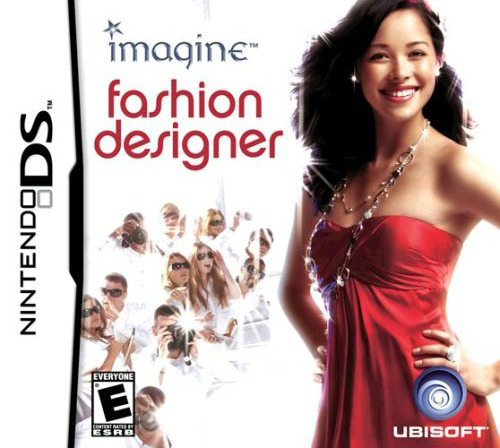 Ubisoft has released a ton of Imagine games for the DS. They are generally aimed at girls and women and generally don't set the world on fire with stellar sales. But there are alot of them, and when DS was setting all-time hardware records in Europe and North America, some of the Imagine games became million sellers. Just about all of the Imagine games sold several hundred thousand copies - more than enough to profit on DS. As with Just Dance on Wii, Ubisoft discovered a way to serve an underserved audience on the massive DS base, and turned its new series into nearly 18 million units of software sold. With so many Imagine titles out there, Ubisoft should eventually sell over 20 million units of Imagine games on DS.
#6) Assassin's Creed
Ubisoft strikes again. The biggest new "core" series this generation is none other than Assassin's Creed. Heading into late 2007, the original Assassin's Creed was one of the most hyped HD titles. For many, it appears to have been the first title with enough improvement in game play and graphics to jump from PS2/Xbox/GC to PS3/X360. Reviews were actually somewhat mixed for the first game, but the second title performed well too and generally had better reviews. With far fewer games than the Imagine series, and the royalty breaks publishers get for selling content in great volume this is easily Ubisoft's most profitable series of the current round of hardware despite expensive development costs. To date, nearly 18 million copies of Assassin's Creed have been sold, and that figure should get much higher, as Ubisoft has AC: Brotherhood and steady catalogue sales for the franchise over the coming years.
#7) Rock Band
Rock Band was partially subsidized by EA to try to kill Guitar Hero, which like Call of Duty, exploded from relatively modest roots on PS2 era machines into an absolute monster on Wii, X360, and PS3. Unfortunately, the plan didn't completely work. Guitar Hero III sold over 15 million copies between Wii, PS3, X360 and PS2 and the sequels have all sold far, far less. But as Guitar Hero fell, so did the music genre. To date, Rock Band games in all their various forms - Beatles, Green Day, LEGO, RB 1, RB 2, etc - have only sold about 17 million units, barely more than Guitar Hero III did all by itself. As has been widely publicized in recent months and years, the music genre itself - despite the growth in Rock Band - has declined mightily and so everyone looking jealously at Guitar Hero III may have done better just letting the genre fall by itself without aiding the oversaturation of music games.
#8) Gears of War
Gears of War was the major push for X360 in the time before Halo 3, Modern Warfare 1-2, and Grand Theft Auto IV. Both the original game and the sequel topped 5 million units. In 2006, Gears of War even pushed X360 over Wii in the United States during the holiday shopping rush - something which has not happened since. To date, Gears of War is the highest ranking current generation core franchise available on only one system - so Microsoft has clearly benefited from Gears. Once the third game arrives in 2011, Gears should become the eighth new franchise of the generation with lifetime sales of over 15 million units.
#9) Cooking Mama
Yep - Cooking Mama, a game where you prepare food in a kitchen using the Wii remote or DS stylus, is the ninth biggest new franchise of the generation. There were of course quite a few releases to reach the 10m+ units the series has sold to date on Wii and DS. Even so, Majesco has to be quite proud overall. As with the Imagine games, the reason for success appears to be that Majesco is serving an underserved Wii / DS audience - women and girls. That may sound hard to do, but the series is just below Gears of War, so it's clearly a good idea when executed well. Without Cooking Mama, there is really no telling where Majesco would be right now - as they've had nothing else that was big in years.
#10) My Sims
This series has alot of variety. Some of the games are like Animal Crossing, but many others are in wildly different genres and settings. At any rate, these games have been EA's strongest performers on DS, as sports titles, shooters and other traditional fare from Western publishers don't really work on DS (or PSP for that matter). The series is available for both Wii and DS, and is set to expand to X360 and PS3 with Sky Heroes in the fall - but for now over 10m copies of My Sims have been sold on Wii and DS. The mainline Sims franchise, in the form of The Sims 3 returns to consoles this year so it will be interesting to see how this spin-off franchise of games fares with the big kahuna returning.
As with the top ten, the top twenty new franchises for the generation is quite an ecclectic list. Sales are in millions worldwide, and by 'new franchise' using the parameters outlined above.

| | | | | |
| --- | --- | --- | --- | --- |
| | NEW Franchise | Systems | Publisher(s) | Sales |
| 1 | Wii Series | Wii | Nintendo | 148.23 |
| 2 | Brain Training | DS | Nintendo | 34.10 |
| 3 | Nintendogs | DS | Nintendo | 23.80 |
| 4 | Mario & Sonic at the Olympics | Wii, DS | Sega/Nintendo | 18.62 |
| 5 | Imagine series | DS | Ubisoft | 17.56 |
| 6 | Assassin's Creed | X360, PS3, DS, PSP | Ubisoft | 17.30 |
| 7 | Rockband | X360, PS3, Wii, PS2, PSP, DS | MTV/EA/WB | 16.67 |
| 8 | Gears of War | X360 | Microsoft | 11.91 |
| 9 | Cooking Mama | DS, Wii | Majesco | 10.49 |
| 10 | My Sims | DS, Wii | EA | 10.23 |
| 11 | Big Brain Academy | DS, Wii | Nintendo | 10.04 |
| 12 | High School Musical | Wii, PS3, X360, DS, PS2 | Disney | 9.58 |
| 13 | Professor Layton | DS | Level 5/Nintendo | 9.43 |
| 14 | Star Wars: The Force Unleashed | X360, PS3, Wii, PS2, PSP, DS | Lucas Arts | 7.94 |
| 15 | Rabbids | Wii, DS, X360 | Ubisoft | 7.88 |
| 16 | Uncharted | PS3 | Sony | 6.80 |
| 17 | Hannah Montana | DS, Wii, PSP, X360, PS3 | Disney | 6.60 |
| 18 | Carnival Games | Wii, DS | Take Two | 6.40 |
| 19 | Resistance: Fall of Man | PS3, PSP | Sony | 6.20 |
| 20 | Left 4 Dead | X360 | EA | 5.62 |
The top 20 new franchises account for more than 1/6 of all games sold on current generation machines. Working down to the top 40 that figure grows to over 20%. Innovation - at least at the very top of the industry has continued to be rewarded handsomely for Nintendo and most Western publishers. That said, there are very few Japanese publishers in the top 20 or even the top 40 new franchise lists as few new Japanese series are breaking out on a worldwide level.
Contact VGChartz at jmazel@vgchartz.com
More Articles