Microsoft Steals Sony's Thunder With Scorpio But Will it Pay Off? - Article
Dan Carreras
, posted on 19 June 2016
/ 8,875 Views
I love E3. It's Christmas for gamers, and sets us all up for a great year of gaming. It's also a fantastic drama piece - with the gaming industry now reportedly being worth more than film and music combined, every big manufacturer is vying for gamers hearts' and, of course, their hard earned cash.
This back and forth between the big names in the industry really adds tension and excitement to an otherwise staid product showcase; so much so that many form clans around their respective preferred platform and debate who 'won' E3. I have fellow colleagues who disagree with the use of the 'F' word, but there's a reason companies encourage it - we get excited, we're encouraged to spend more money, and we're enthusiastic about doing so. Win over a person by offering the best content on your platform and you'll have a devoted cash flow for years to come.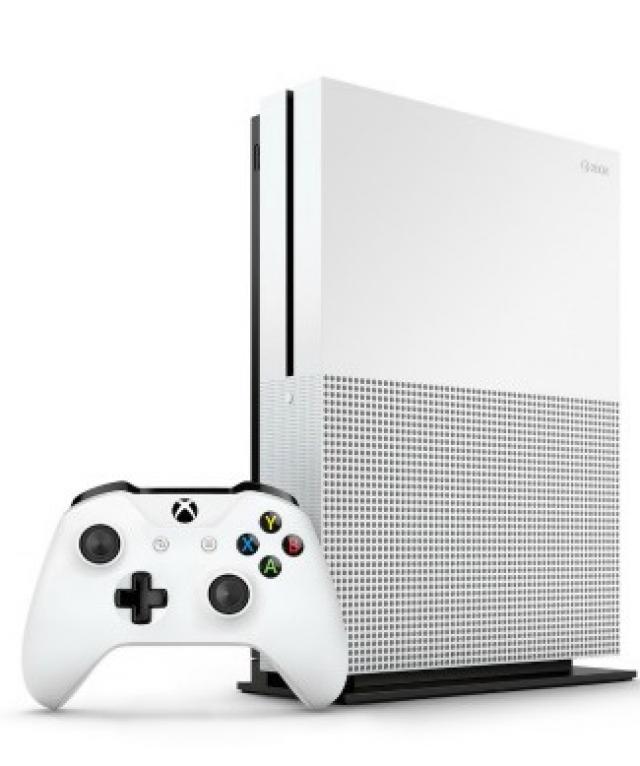 That's why Microsoft potentially shot themselves in the foot at this year's E3 in a bid to be claimed the victor. Microsoft started off by offering the world a brand new, smaller Xbox One. All of the problems fans had with that massive black box had apparently been solved - with the Xbox One S it's now slimmer and more attractive, is 4K Blu-ray capable, and will be available at the same price as the current offering. This, of course, was fantastic news for a large number of Xbox One players, especially with 4K TV sales on the rise. In fact, with 4K Ultra-HD players costing over £300 by themselves, the Xbox One S could easily become the go-to device for 4K TV owners, in a similar way to the PlayStation 3 being a great value Blu-ray player when it first came out.
Then, right at the end of its showcase, Microsoft decided to reveal another console, currently titled 'Project Scorpio'. This new console won't be released until the fall of 2017, but it will be capable of playing 4K native games and is very powerful (the processing power of the graphics card - 6 Teraflops - was thrown around a lot). It's a shame, then, that the message most people are going to take from this conference is "there's going to be a more powerful console next year!".
Will this cost the Xbox One sales over the next year? Potentially. Whilst details are sketchy at best at the moment in regards to Project Scorpio, chances are most mainstream gamers (those who don't go out of their way to read gaming news online) are only going to take-away that key headline - that a new, much more powerful Xbox console is coming next year - and this could delay their purchase for another 12 months.
So why did Microsoft choose to reveal Project Scorpio so early if it may cost the firm sales? To control the message of mid-term console improvements. The PlayStation Neo is all but confirmed at this point, the whole industry is merely waiting for concrete details on how Sony is going to implement multi-year console upgrades. By Microsoft getting out there first it's able to monopolise headlines regarding console upgrades for the foreseeable future, ensuring that the notion is put out there that the current Xbox One and PlayStation 4 platforms are about to become outdated. And that's crucial - Microsoft wasn't only thinking about the future sales performance of the Xbox One here, but also that of its rivals. Control of the message, as Microsoft found out to its detriment at the start of this generation, can be vital and have long-term effects. If Microsoft had just announced a slim version of the Xbox One that would potentially have given Sony a clear track to announce the PlayStation Neo, getting the company ahead of the curve once more and ensuring even more customers were sold on the PlayStation ecosystem. The more tied you become to an ecosystem, the harder it is to jump over to the competition.
A good example of this is how many Xbox 360 owners bought an Xbox One rather than a PlayStation 4 in large part because of their attachment to their Xbox Achievements. It's a tactic that's used often in the mobile phone market, with customers worrying about jumping from one platform to another because of the purchases they've made on their current platform. By putting this kind of dampener on Sony, Microsoft have a chance to gain back some of the market share it's lost over the first few years of this generation as we head into an entirely new phase.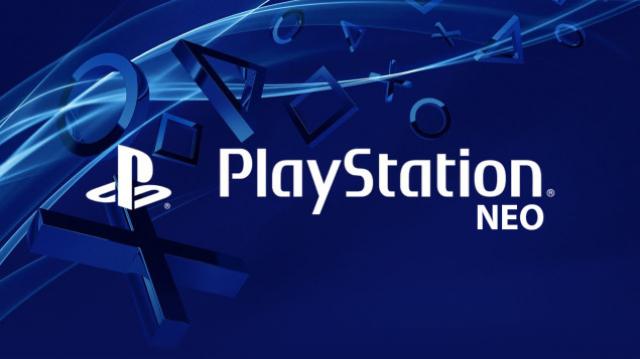 How will Sony respond? Well that's the exciting part. None of us really know. Should Sony announce the console that's been rumoured for quite a while (a 4 Teraflop machine with updated visuals to be released later this year), many gamers are going to be slightly underwhelmed now that Microsoft has teased a more powerful console for next year. Sony's Andrew House has admitted that the early announcement of the Project Scorpio caught them off-guard, so perhaps Sony will go back to the drawing board rather than potentially find itself backed into a corner following Microsoft's surprise announcement.
No matter what happens, one thing's for certain about Project Scorpio and the PlayStation Neo - these mid-generation performance upgrades are brand new territory for the console industry, and I for one am excited to see how this is going to change things. Time will only tell how it all plays out, but after three years of being the underdog and playing catch-up, Microsoft may have finally found itself on the front foot.
---
A graduate in Computing which was centered around Gaming, Dan is a games developer and writer. His first game, Twixel, was released for iOS, Android, PC and Mac in 2015, with a second game in the pipeline. A lover of all things games, Dan has been writing for VGChartz.com for over 2 years, attending conferences and interviewing developers to get the best content for VGChartz readers. His favourite games include Asura's Wrath, S.T.A.L.K.E.R and the Halo Series. Dan can be followed on Twitter at: @Caesoose
More Articles