Blizzard Details Diablo III PS3 Pre-Order Bonuses - News
Jake Weston
, posted on 29 April 2013
/ 1,894 Views
Activision Blizzard shocked players worldwide when they announced back in February that the originally PC-exclusive Diablo III would be making its way to the PlayStation 3 and the PlayStation 4. Although there's still no release date set in stone, Blizzard and GameStop revealed the pre-order bonuses that are set to come with the game.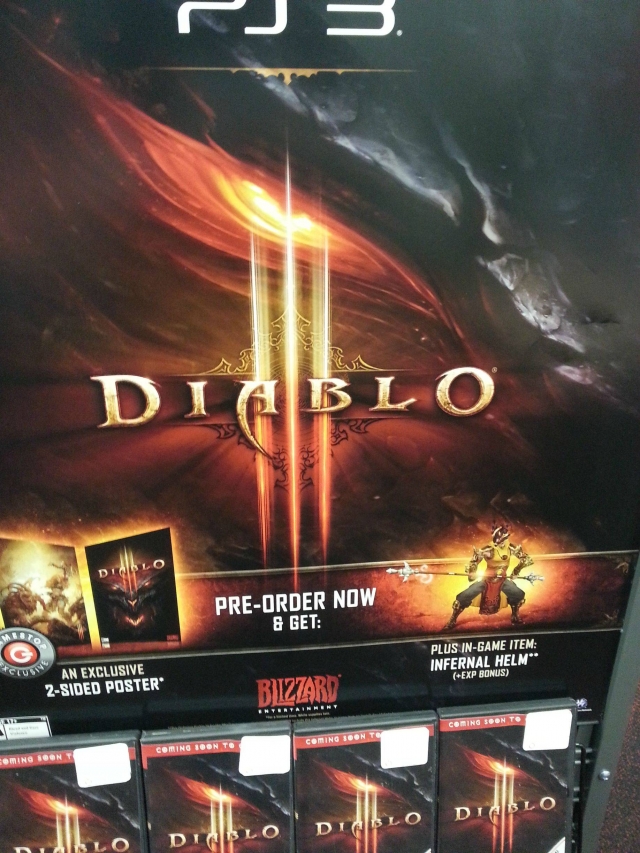 Pre-ordering the PS3 Diablo III will net you the "Infernal Helm", a piece of armor that "grants an experience point boost to any character who wears it." This is apparently available for all retail pre-orders of the game, and comes in addition to any retailer-specific pre-order bonuses.
Interestingly, this represents the first non-cosmetic DLC for Diablo III. Blizzard has only confirmed this pre-order bonus for the PS3 version of Diablo III, and it is unclear if it will make its way to the PS4 and PC versions of the game.
Diablo III maddeningly still has no official release date, but we anticipate it go come out later this year.
[Source: Diablo Fans and Blizzard Entertainment]

More Articles
There are no comments to display.