Best Racing Game of 2022 - Article
Christian Evans
, posted on 14 January 2023
/ 3,648 Views
Though yet again denied a genuine fight between the platform exclusive 'big 3' in the racing game genre, there was plenty of opportunity to get behind the virtual wheel in 2022. The release of Gran Turismo 7, while a Forza and Mario Kart are still in the developmental garage, of course made it heavy favourite, akin to driving for Red Bull in the last Formula 1 season.
The usual slew of realistic licensed driving simulation games such as WRC Generations, MotoGP 22, and F1 22 were once again in the chasing pack. They would be swiftly followed by the fun-focused arcade racing present in the likes of Need for Speed Unbound, and Apple Arcade timed-exclusive Horizon Chase 2, while anyone looking for that WipEout fix was likely satisfied with Redout 2, though in all honesty all the racers were hoping for mechanical failure from the front-runner to be in with a chance of the trophy.
The Shortlist:
GRID Legends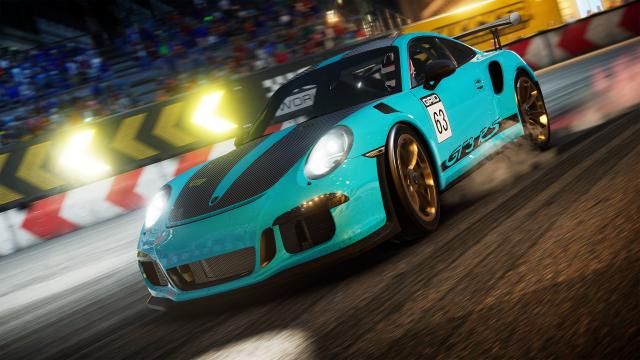 Gran Turismo 7
Need for Speed Unbound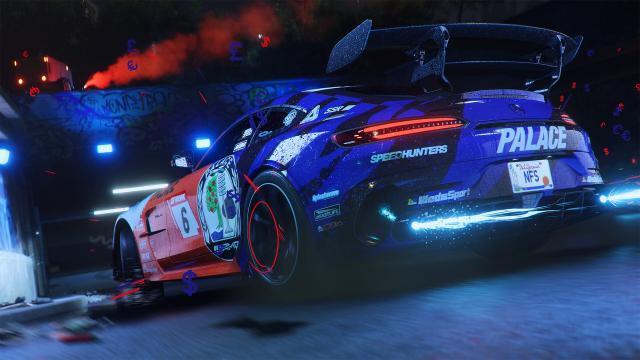 Horizon Chase 2
The Runner-Up:
Need for Speed Unbound
When folks actually realised a Need for Speed game had been released last year, they discovered a cracking return to form for the series. Criterion has developed the best game in the NFS series since the halcyon days of Underground, with an extreme focus on fun arcade racing. Cleverly designed open world street circuits are complimented by a great atmosphere and striking art style, with its unique 'grafitti-esque' special effects, which all comes together to create space for thrilling police chases and street races. It's easy to see why it overtook the bulk of the pack to finish in second position.
The Winner:
Gran Turismo 7
Much like Max Verstappen's simple waltz to the F1 title, Gran Turismo 7 similarly romped home with over half of the entire vote, and nearly tripled its nearest rival. A worthy and fitting achievement given 2022 was the 25th anniversary of the series' release on the PS1 (a revolutionary title I still remember being in awe of for the realism it portrayed, even on that old blocky machine, while thinking in my youthful naivety it was a good idea to complete the Grand Valley endurance race in one sitting!)
Gran Turismo 7 captures that air of nostalgia in a beautiful modern-day package that's a celebration of automobile culture and history, and indeed a homage to the many entries in the series thus far. Gran Turismo 7 is a pure and thrilling racing game, with ultimate driving gameplay at its core, and has become one of the best 'sim' racers out there. It was never really a contest for the title of Best Racing Game of 2022; it was a champion's procession all year.
More Articles