A Look at How Well the Vita Works as a Portable Neo Geo - Article
Adam Cartwright
, posted on 02 December 2018
/ 4,555 Views
This is the sixth (and final) entry in a series of articles where I look at the Vita's success in providing a portable version of classic consoles. I'll look at what games are available on the handheld from the chosen platform (including PS1 & PSP versions through backwards compatibility), as well as what titles are missing that were re-released on other platforms or that were never updated beyond the original hardware. I'll be including straight ports of titles and emulated versions, as well as sequels to popular series and, in some cases, spiritual successors.
The Neo Geo was something of an oddity in the gaming market – a family of systems that included the MVS arcade machine, AES home console machine, and a number of short-lived experiments such as the Neo Geo CD and Neo Geo Pocket. What tied these all together were the brilliant 2D titles created by SNK, which included a number of the most enjoyable fighting games of their time. Thanks to the company's resurrection in recent years and some internal cheerleaders at Sony, the Vita has been home to a great number of Neo Geo games, although sadly it hasn't received the brilliant Arcade Archives series by Hamster, meaning it's an incomplete library.
Vita-Native Games
SNK were absolute masters of the fighting game genre during the 80s and 90s, creating classic after classic in quick succession. All the best of these managed to find their way to the Vita as expanded ports with online features, making them arguably the best way to play these titles to this day.
My favourite of the bunch is Garou: Mark of the Wolves, the final (at least for now) entry in the long-running Fatal Fury series that focused on a Southtown free from Geese Howard's iron grip. Featuring absolutely gorgeous pixel-art graphics, it also offers a challenging and intricate fighting system that's accessible to newcomers, making it one of the best titles to try out if you want to dip your toes into SNK's library. The addition of online matchmaking makes it probably the definitive way to play, a common theme among Code Mystic's ports to Vita.
The characters in the Fatal Fury games would have a big part in SNK's other flagship franchise - King of Fighters - and the Vita would receive a port of the final entry in the 'Orochi' sub-series, entitled King of Fighters '97: Global Match. Acting as a crossover between numerous different fighting game series, with a storyline to tie them all together, it perhaps wasn't the most popular entry (that honor goes to '98) but it certainly offers a fantastic hand-to-hand 2D fighting experience.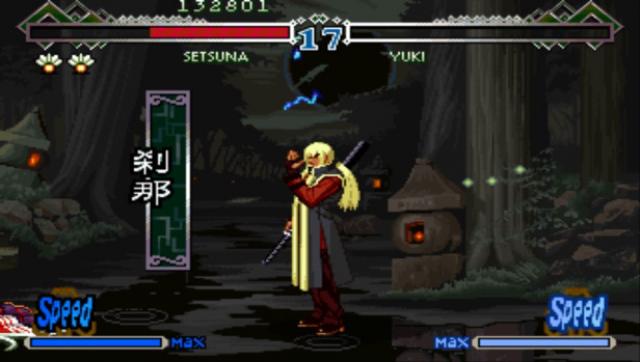 SNK also experimented with weapons-based fighters. The best known of these was definitely Samurai Shodown, a gory series set in feudal-era Japan. The franchise went from strength to strength over the years and would actually be the final official release on the original Neo Geo. Samurai Shodown V Special received a botched launch on that hardware, but was touched up years later for Vita where it released fully uncensored and in all its original arcade glory. Also available is The Last Blade 2, the brilliant last entry in an often-ignored series.
Of course, Neo Geo didn't just make a name for itself with fighting games. Another forgotten classic alongside The Last Blade 2 was Windjammers, a competitive frisbee-throwing title in the vein of Pong (except flashier and with many more special moves). The game actually overpowered a poll held by Gio Corsi about which classic Neo Geo game fans wanted on PlayStation (despite not being an actual option on the poll), showing just how keen people were to replay this one. It even managed to get a physical release on Vita (through Limited Run Games), allowing it to be preserved for decades to come.
Another major part of Neo Geo's identity were scrolling run 'n' gun titles like Metal Slug and the Vita received a fantastic port of the most beloved entry in that series (Metal Slug 3). Again, Code Mystics added online play (which was sadly a bit unstable at times), allowing people who experienced it the first time around to play it all over again with their friends – on the go!
Backwards-Compatible PSP Games
During the noughties, when the PSP was in its prime, SNK was in a rebuilding phase after filing for bankruptcy in 2001. This meant a shift towards other types of software delivery and, following the discontinuation of the Neo Geo AES system in 2004, ports of its most well-known titles to other consoles, including the PSP.
Mainly, Sony's first handheld received compilations of games, nearly all of which are available on Vita through backwards-compatibility – but only in North America. The most notable is the King of Fighters Collection, a bundle of every entry in the series from '94 to '98, plus some bonus features such as challenge modes and a gallery. A similar compilation is available for Samurai Shodown, entitled Samurai Shodown Anthology, which includes the first six titles in that series, although oddly not the much improved Samurai Shodown V Special (good job there's a Vita-native port!).
Also present is Metal Slug Anthology, a collection of the first six games (plus X – which is also available as a standalone PS1 classic in North America, if you'd rather just have that one). Interestingly this remains one of the best ways to replay these classic games, as the PS2 and Wii compilations were known to have significant input lag, which carried over to the PS4 version too. Alternatively, you can try your hand at Metal Slug XX, an expanded version of the earlier-released Metal Slug 7, which marked a revival for the otherwise dormant series.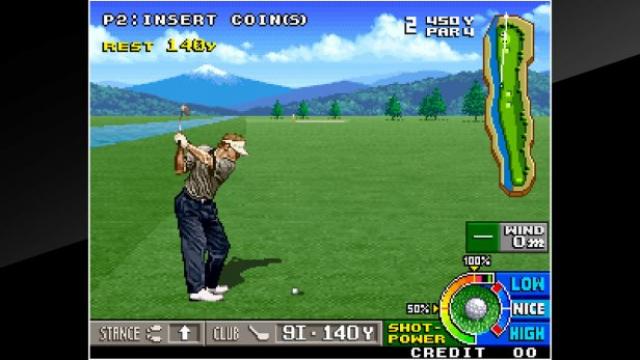 As a final note on the PSP side of things – there was a service called 'Neo Geo Station', which allowed users to download emulated Neo Geo games on PS3, PSP, or Vita – but all of these titles were delisted a number of years ago, which is a massive shame as things like Baseball Stars Professional and League Bowling are now gone. Still, another compilation title named SNK Arcade Classics Vol 1 at least preserves the majority of these titles (including Art of Fighting, Neo Turf Masters, and Super Sidekicks 3), adding some nice variety to the Neo Geo offering on Vita.
Backwards-Compatible PS1 Games
During Sony's first foray into gaming hardware, key executives in the American branch of the company were keen to focus on 3D titles and downplayed the importance of 2D pixel art games (which were SNK's bread and butter), meaning that although they ported a number of titles to the PS1, many never left Japan. This in turn meant they couldn't be included in the PS1 classics program years later.
Still, a couple of games made it through Sony's frustrating censors, including King of Fighters '99 and Metal Slug X. The latter was included in Metal Slug Anthology on PSP, but KoF '99 isn't available on Vita in any other format, making it a solid addition to the library (it's just a shame that the second compilation title, King of Fighters '02, isn't available in any format).
Elsewhere, a handful of third parties brought their games to both PS1 and Neo Geo. Among them were Bust-a-Move from Taito. While Neo Geo got the first two entries, the PS1 got Bust-a-Move 4, although the gameplay was largely similar between them all. There's also Double Dragon, with both the PS1 & Neo Geo versions offering a traditional 1v1 fighting game rather than the scrolling brawler the other versions offered.
Conclusion
Overall, the Vita has a pretty decent offering of Neo Geo titles. Every one of the fighting games that made a name for itself on the console appears in some form or another, many of them with additional bells and whistles, making them even better than on the original hardware. Throw in some enjoyable backwards-compatible PSP compilations and a handful of PS1 classics too and there's a solid selection here.
Unfortunately, the Vita has now been superseded in its capacity as a portable Neo Geo. Amusingly this was not by any of the offerings of SNK itself (the company has tried on two separate occasions, first with the poorly-executed Neo Geo X and more recently with the Neo Geo Mini, which seems to be receiving a similarly lukewarm reception). Instead, Nintendo's Switch offers a tonne of portable Neo Geo content, thanks to Hamster's Arcade Archives initiative, which sadly hasn't made its way to Sony's handheld.
Still, what is available on Vita is great. In many instances the ports available are the best modern way to experience games like Garou or Samurai Shodown V Special, especially with online modes adding a new way to enjoy them. The whole mantra of Neo Geo was to bring arcade-perfect quality to a home console and Sony's handheld manages to do that, except this time crammed onto a machine that can fit into your pocket.
More Articles
There are no comments to display.