40 Years, 40 Games: 2007-2016 - Article
Evan Norris
, posted on 24 December 2016
/ 10,401 Views
Welcome to Part IV of '40 Years, 40 Games'. This is the final entry in a four-part series detailing what I consider to be the very best game of every year between 1977 and 2016. Check out Part III, 1997-2006, here.
2007
BioShock (X360, PC)
A spiritual successor to the System Shock games, BioShock honors its predecessors by cleverly merging multiple genres into an amazing game experience. While it's predominantly a first-person shooter, BioShock features elements of adventure games, role-playing games, and even horror games. It's a masterpiece of game design, and it plays very differently depending on the path the player chooses.
2008
Super Smash Bros. Brawl (Wii)
Boasting a staggering amount of content, from its online and offline multiplayer modes, to its "vault", to its surprisingly deep single player campaign, Brawl is one of those rare games that can be played ad infinitum. The stage design in Brawl is inspired; its score, a greatest hits collection of thirty years of Nintendo music, is unmatched; and its fighting mechanics accessible enough for novices yet deep enough for veterans. Most importantly, the game is a joy to play, alone or with a group of friends.
2009
Demon's Souls (PS3)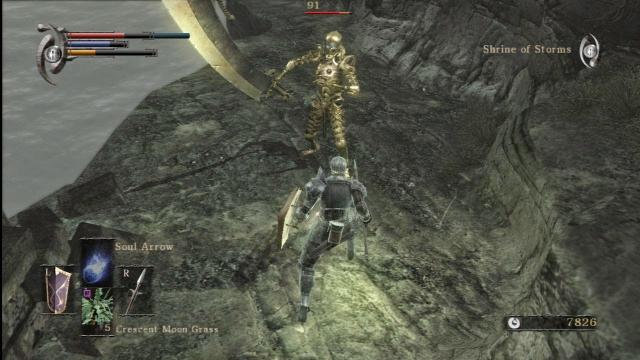 Set in a medieval kingdom ravaged by demons, Demon's Souls tasks players with exploring several diverse game environments, slaying terrible monsters, and collecting weapons, armor, items, and souls, the currency of the game. Employing a unique permadeath mechanic, whereby demon slayers who fall in battle are reduced to a weakened "soul form," and an asymmetrical online multiplayer mode, whereby other players can leave behind hints or invade others' worlds, Demon's Souls brings extraordinary features to a fairly common genre.
2010
Super Mario Galaxy 2 (Wii)
Three years after Nintendo EAD caught lightning in a bottle with the original Super Mario Galaxy, the studio returned with a sequel that managed to match, even surpass, the brilliance of the original. The sheer imagination on display in Super Mario Galaxy 2 is mind-boggling. It packs more ideas and mechanics into individual levels than some games do in their entirety. Super Mario Galaxy 2 might not be as revolutionary is its predecessor, but it's every bit as beautiful, creative, and fun.
2011
Portal 2 (X360, PC, PS3)
A significant upgrade from the first Portal game, Portal 2 is packed with more puzzles, more interesting and varied level design, and some of the funniest writing and voice acting of any video game, ever. Players will hop, skip, and jump through dozens of puzzling levels, using portals, blocks, and gels to move past seemingly impossible obstacles. Level and puzzle design is deliriously clever; single-player and co-op modes are addictive and fun; and the dialogue, humorously delivered by Ellen McLain, Stephen Merchant, and J.K. Simmons, is uproarious.
2012
Xenoblade Chronicles (Wii)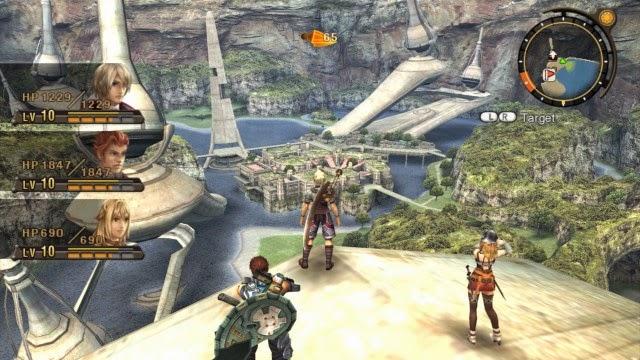 With its challenging and deep battle system, its focus on exploration and character building, and its beautifully-realized game world, Xenoblade Chronicles is a RPG for the ages. When players aren't fighting off monsters and mechanical warriors with a combination of skills, arts, and ether attacks, they can take on hundreds of side quests, manage "affinity" levels among their party members and the general populations, and craft gems for weapons and armor. The huge amount of things to do, see, and discover in the world in Xenoblade is astonishing.
2013
The Legend of Zelda: A Link Between Worlds (3DS)
Despite sharing an overworld with its predecessor A Link to the Past, A Link Between Worlds represents a completely original Zelda experience. In the game, the hero Link boasts a new ability to transform into a two-dimensional painting to access hidden rooms, treasure, and a dark "mirror" version of Hyrule. Backed with fresh ideas, brilliant dungeons, and plenty of secrets, A Link Between Worlds is the best Zelda game in years.
2014
Mario Kart 8 (WiiU)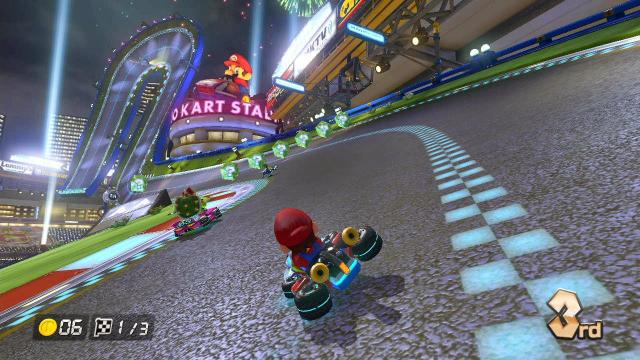 Where recent installments of the Mario Kart series felt, at times, like variations of a theme, Mario Kart 8 feels like a brand new game experience, built from the ground up. Sure, the battle mode is an afterthought, but it's small potatoes considering everything that's right with Mario Kart 8, including opulent visuals, an orchestral soundtrack (a first for Mario Kart), silky smooth online play, and imaginative tracks that rank among the best in the series.
2015
Rocket League (PS4, PC)
Rocket League might just be the surprise hit of the century. Since its release in 2015, the game has earned developer Psyonix north of $110 million, with over five million units sold across three platforms. That's darn impressive for a game where folks play soccer with rocket-powered cars. Rocket League deserves its success, though, mostly because of everything it does right: easy-to-understand controls, mechanical and strategic depth, online and offline multiplayer modes, and lots of replay value.
2016
The Last Guardian (PS4)
Director Fumito Ueda, who brought the world Ico and Shadow of the Colossus, adds a third masterpiece to his resume with The Last Guardian, an action-adventure game heavy on puzzle-solving and platforming. Set amid crumbling ruins, the game stars a young boy and a watchful griffin-like guardian, Trico. By issuing orders to Trico and solving environmental puzzles, the boy attempts to find his way home. Ueda and company took the symbiotic gameplay of Ico to new heights in this mesmerizing and moving adventure.
Thanks for reading!
More Articles